We finished this Walnut picture frame this morning for our print by Lorne Julien. It sure is nice to finally get this on the wall.
Lorne Julien is a Mi'kmaq artist from Millbrook First Nation, Nova Scotia. He specializes in original First Nations acrylic paintings. His Mi'kmaq name is "Warrior on the Hill" given to him in his youth when he learned about the spiritual way of his people. You can see more of his beautiful work at www.warrioronthehill.com
The name of this print is 'Pure Spirit'. The frame is approx. 19″ X 24″.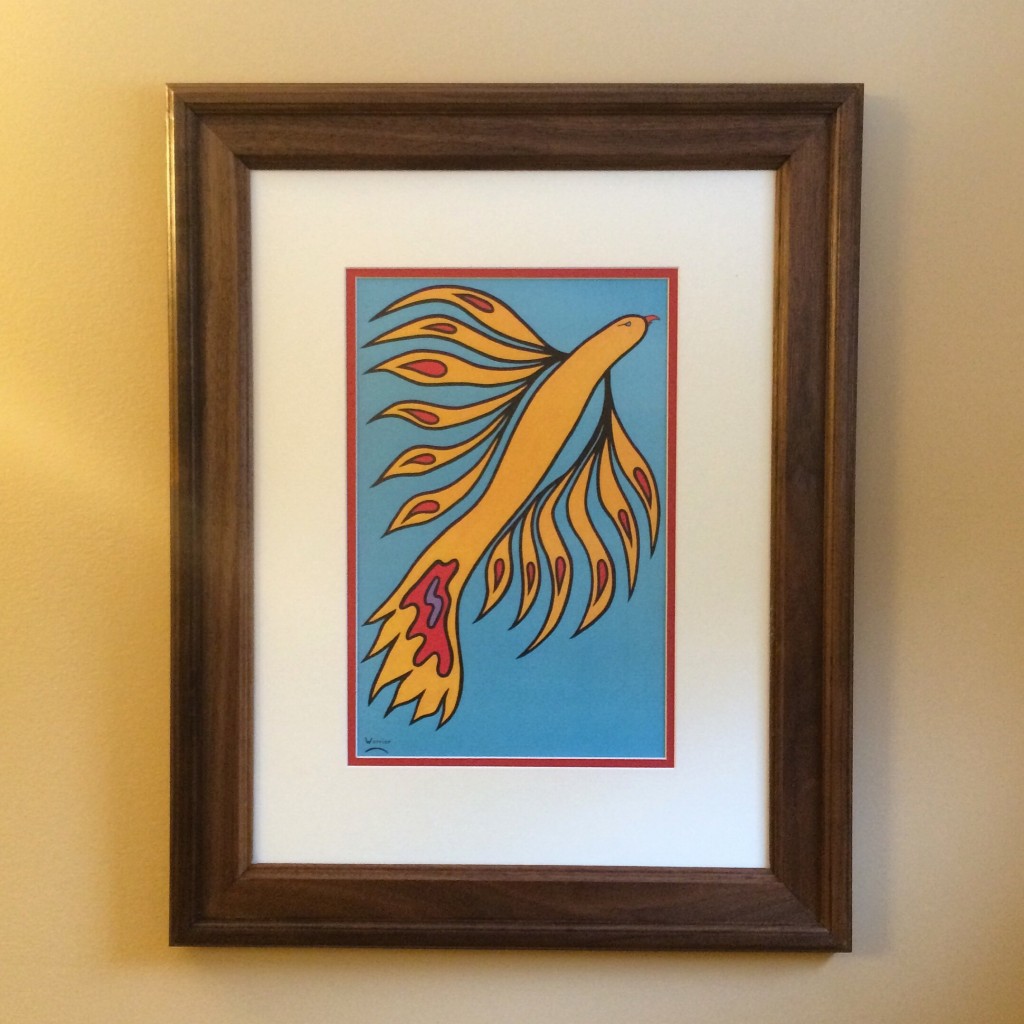 Back to the shop…