The feature of this month's meeting of the Nova Woodturners Guild was a piercing, branding & inlay presentation by Zalman Amit. Zalman is a local woodturner, a member of the Nova Scotia Designer Crafts Council and was one of the judges for our woodturning competition last month.
Zalman took us on a tour through three different finishing approaches that he uses on his beautiful wood turnings. These included piercing, branding and inlaying.
Beginning with an extensive overview of his piercing technique he went through the steps for achieving the best results. He explained the need for thin walled vessels, the best woods to use and vessel preparation. He also compared the pros and cons of different piercing tools, which he brought in. These included a Dremel, a Foredom and a high speed air driven handpiece. The speeds differed with these tools from about 30,000 rpms to over 300,000 rpms! The higher speed offers more control, are faster and there's little or no burning. Here are a couple of photos of piercing that he did using the air driven tool: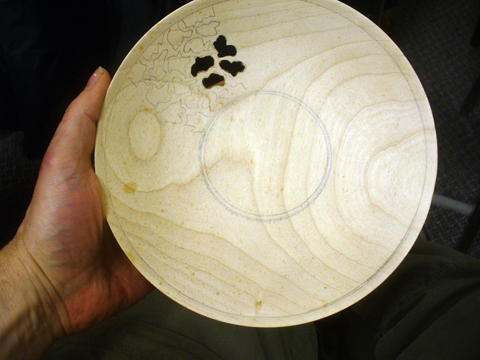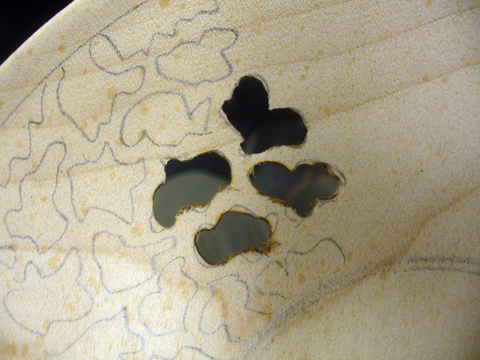 Following this Zalman gave a demonstration on branding using a Razortip pyrography burner. He explained how to use the unit and how to do some simple burning. He also included an explanation of the various types of tips and pens that are available which gives a wide variety of options for texturing.
In turn, this was followed by a demonstration on inlaying. Zalman chose turquoise to explain the process that he uses to inlay. This is done by layering the inlay material with CA glue. Using this technique the inlay material is pretty much limited only by your imagination.
Zalman brought in five beautiful pieces of his work for us to look at as well as to aid him in his presentation: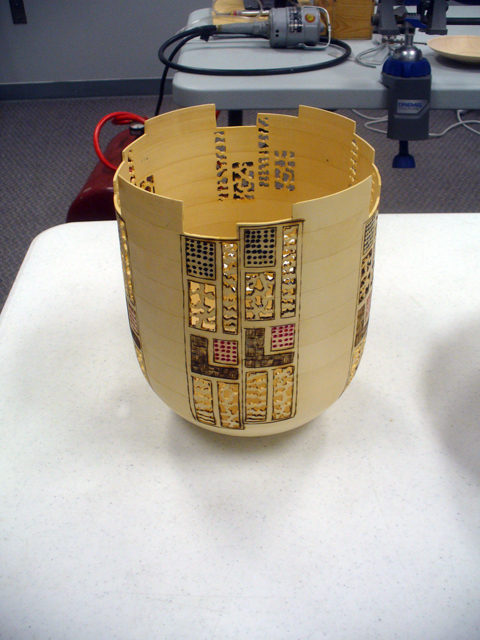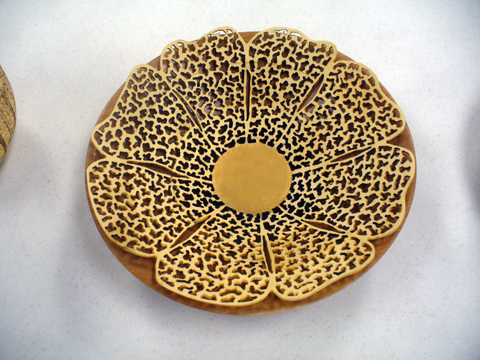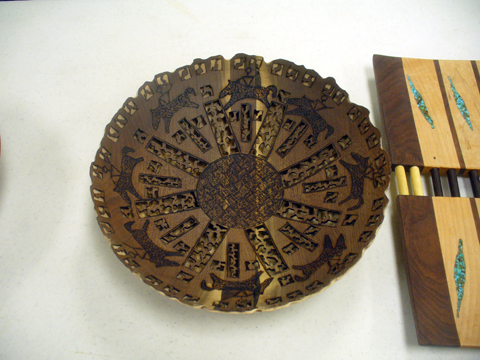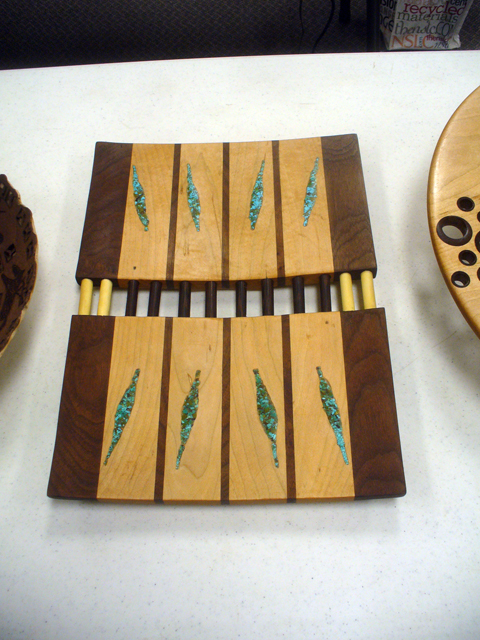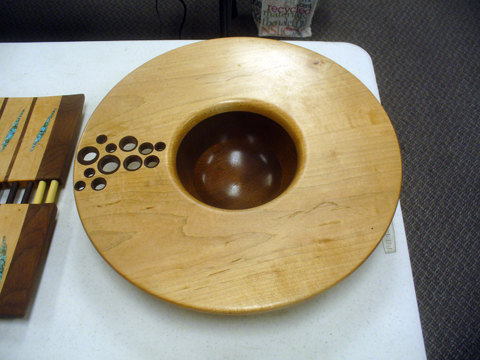 We spent an evening with Zalman Amit just over a year ago at a Lee Valley sponsored seminar that was part of the week long Woodturning in Nova Scotia celebration. Even though tonight's presentation wasn't nearly as long as that one it was none the less just as informative. Zalman is only too happy to share his experience with the tools and techniques that he has learned.
Thanks, Zalman for another great evening! We're looking forward to seeing your exhibition entry in the Collaboration Exhibition at the Mary E. Black Gallery this summer!
The meeting began with an update on the past competition with notice that suggestions and revisions will be brought up at the Annual General Meeting.
Plaques were also presented to all the winners of the competition. The plaques are made of beautiful Walnut and laser engraved. Here's one happy winner receiving his awards 🙂 :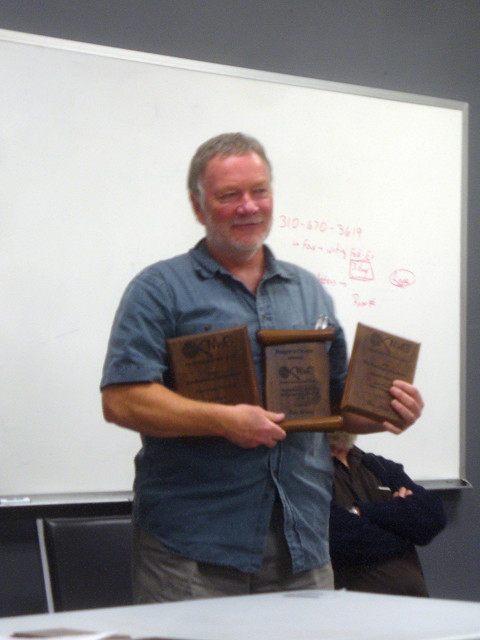 The meeting ended with a quick Show and Tell session which included a vase, a home made spindle steady and a great array of beautiful pens. There were 24 members that attended.
As always, this was another enjoyable, educational and entertaining Nova Woodturners Guild meeting.
Back to the shop…