Dave and I got together the other night to begin the NWG Fun Turn and we had a great evening of turning. We began by confirming our design and then choosing a suitable piece of cherry burl from his wood pile.
The piece of Ash that we will be using is 6″X6″X3″ and the Cherry is about 12″ long and 5″ in diameter at it's widest:
We decided to begin turning the base so we cut the Ash in two pieces on the bandsaw to give us a piece approximately 6″X4″X3″ for the base and leaving a piece approximately 6″X2″X3″ for the finial.
We mounted the base on Dave's new Nova DVR XP lathe and proceeded to turn. The Nova DVR XP from Teknatool in New Zealand is definitely a beautiful lathe! It runs very smooth and quiet with a number of features such as computerized speed control and reverse: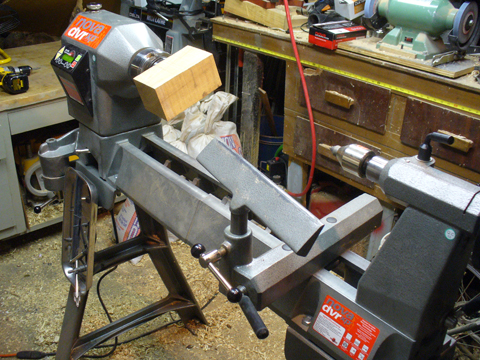 Here we are starting to take the corner off the block: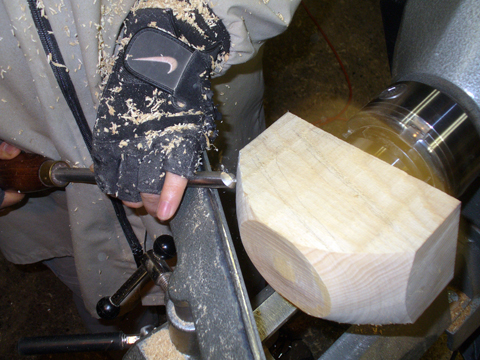 And here we are boring the hole for the cone after it has it's outside shaped: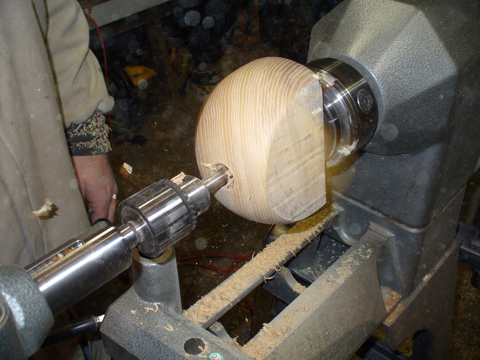 Here is the finished top of the base: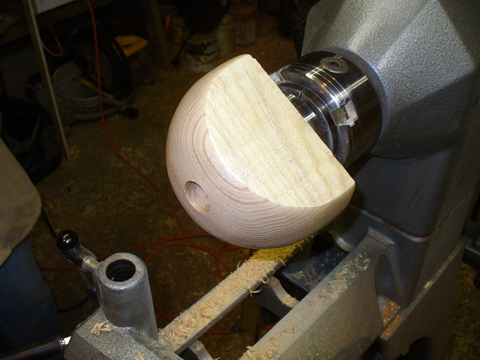 The base was reversed chucked in preparation for turning the bottom: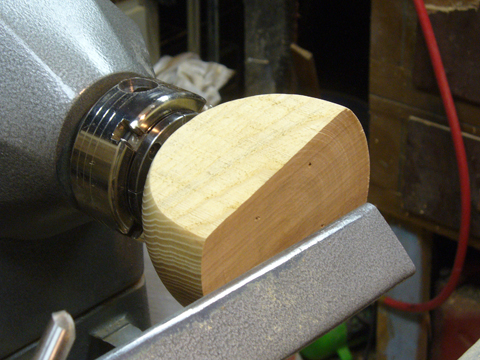 Here is the base almost completed. You can see the swivel head of the Nova turned in its outboard position making it easier to work the piece: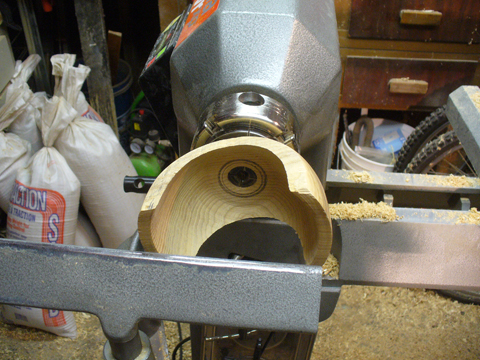 This was a fairly easy turn with the only consideration being safety because for the most part we were 'turning air'. The workaround is being careful not to push too hard forward and extending into the 'airspace' causing a catch as the wood descends. Viewing the piece from the top helps to see the whole profile of the piece as it turns.
At this point we decided to finish for the evening. It wasn't that the turning took a long time but with frequent stops for chatting, exchanging 'war' stories and a few laughs the time quickly flew by. 🙂
Back to the shop…