The Nova Woodturner's meet again! After a long summer hiatus the Nova Woodturner's Guild met for the first meeting of our fourteenth season last night. And what a great meeting it was! There were awards given out, a fantastic show and tell and bowl making and spindle turning demos and instruction.
There were over 40 members in attendance for this meeting at the carpentry room of the Nova Scotia Community College, Leed Street campus.
The evening started with Appreciation and Recognition Awards. These were given out to people who have supported the club over the years.
Here is Stephen Zwerling receiving his Award of Appreciation, presented by club president Bill Luther and Don Moore: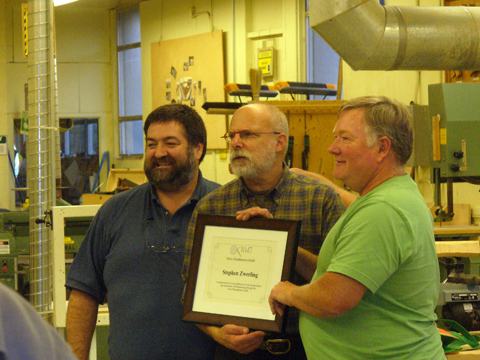 Here's John Macnab receiving his Award of Appreciation: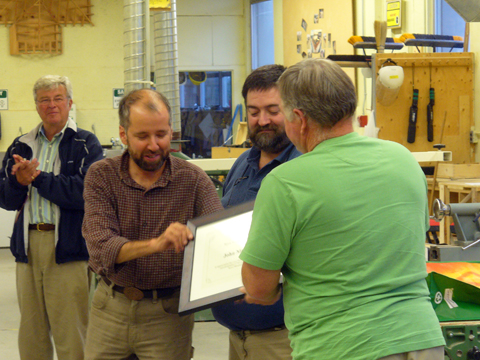 Here's Steve Kennard receiving his Award of Appreciation: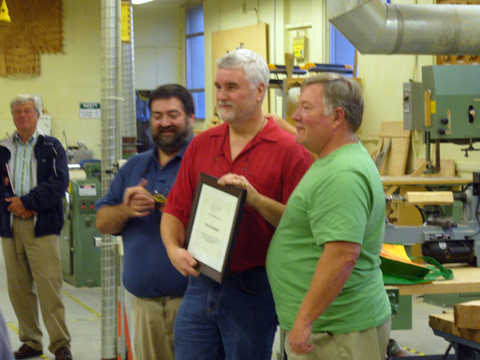 Here's Chris Palmer receiving his Award of Appreciation: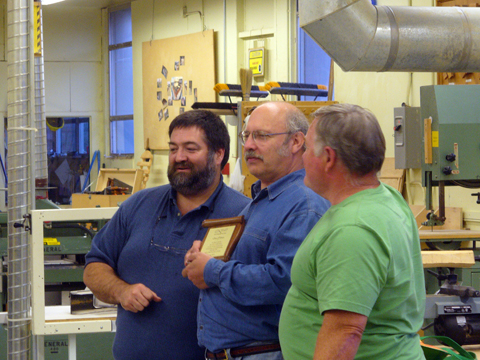 Bob Hamilton also received an award but unfortunately was not in attendance to accept it.
This was followed by Show and Tell. Here are the turnings that were brought in for this meeting: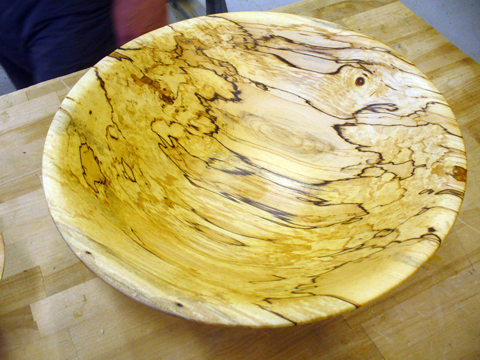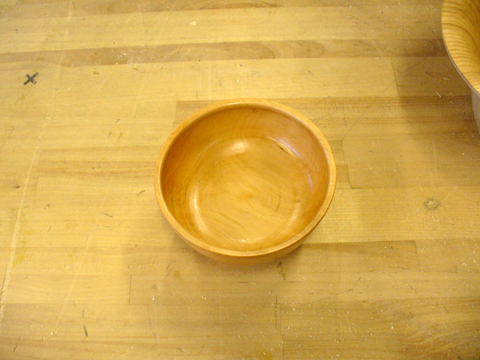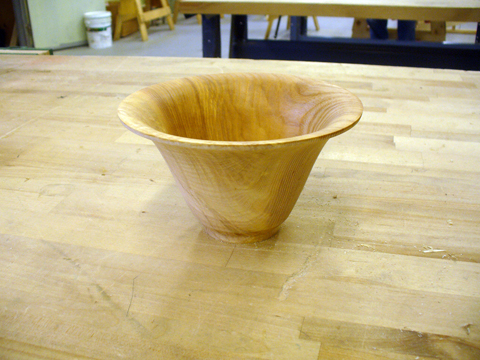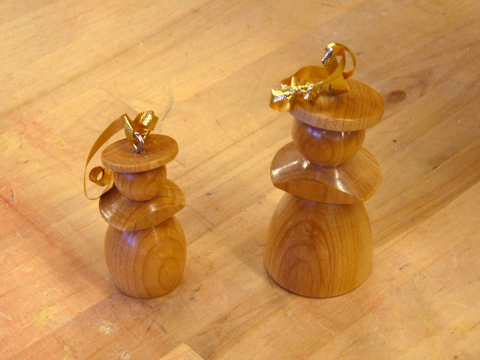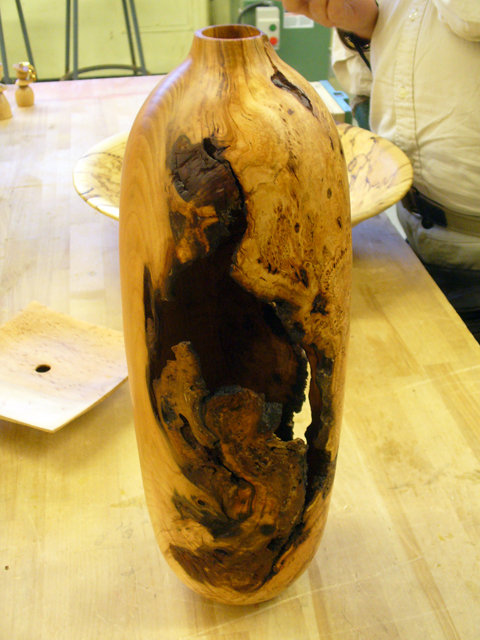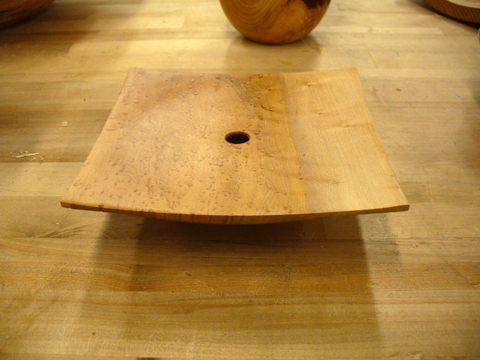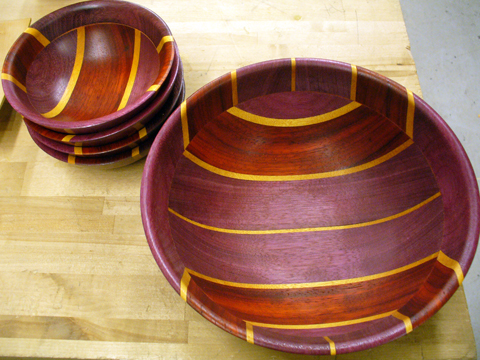 We were also treated to a couple of short turning tutorials. The first one was with Don Moore on bowl turning: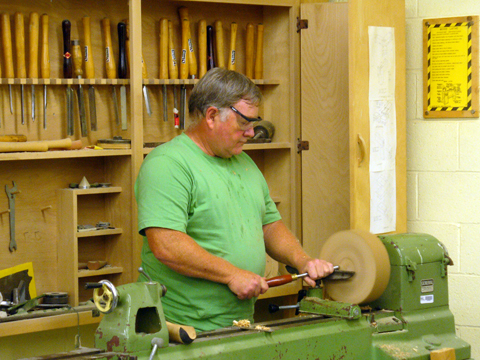 And then spindle turning with David Wilkins: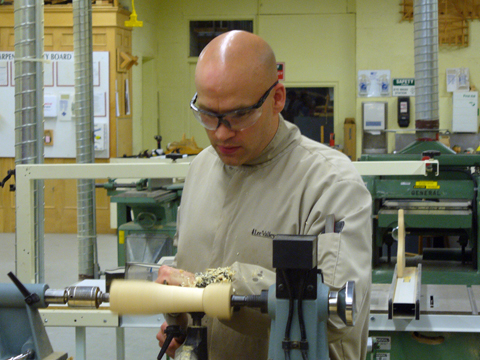 It certainly was enjoyable getting together with everyone again! It looks like the upcoming year will be as exciting, if not more, than last year. Looking forward to the next meeting!
Back to the shop…