I lucked into a wonderful windfall of wood recently! A woodturning friend of mine decided to retire and was emptying out his wood shop and I just happened to be in the right place at the right time. 🙂
I was lucky to pick up a couple of hundred bowl blanks, burls and slabs of Maple, Birch and Ash. Quite a few of them have great features such as fiddleback, curl and birdseye. There is also some spalted varieties in the mix. The bulk of the blanks are Ash.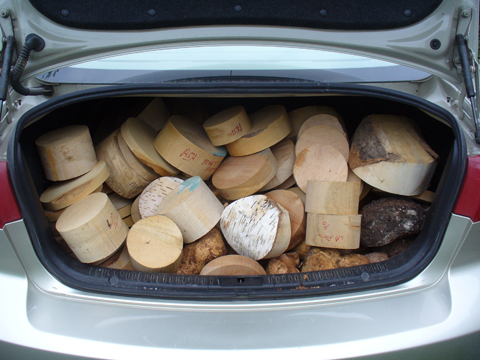 Most of the wood has been drying since 1992 with the newest having been drying since 2002!
I was also lucky enough to pick up about 100 board feet or more of curly, birdseye and fiddleback maple boards and some 200 year old walnut boards, plus three Ash and Birch laminated table tops. The 200 year old Walnut was saved from an old downtown home demolition at one time. I acquired two 8 foot long banisters which will have to be milled and some that has already been milled.
Here are some photos of this bigga-load-a-wood (Warning! Drool plays havoc on keyboards! LOL!):
Here's a tower of bowl blanks all ready to go!: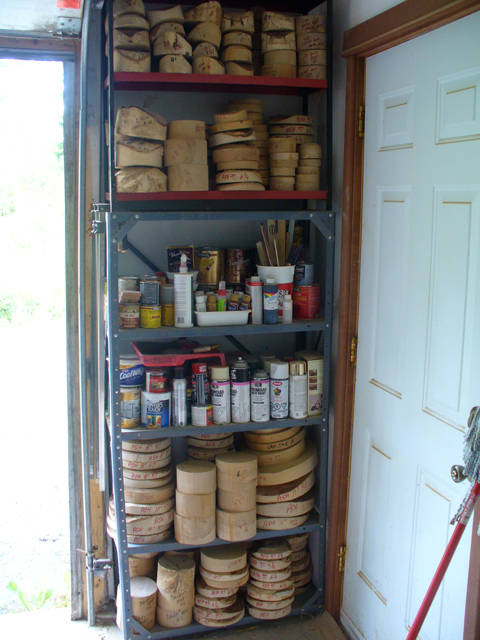 And more blanks…: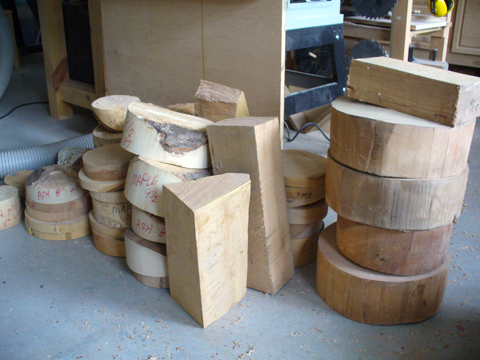 Here you can see the slabs waiting to be cut into blanks or box sides. You can also see a bunch of burls and a box of pot lids and small pieces: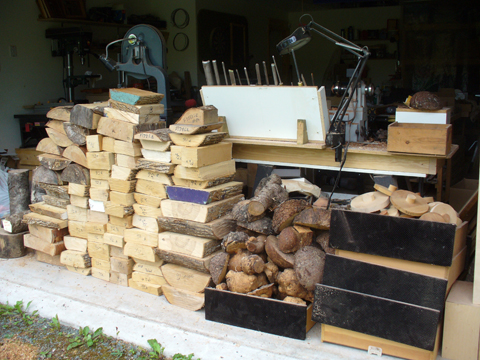 Here's a closeup of the pot lids and smaller pieces that can be used for knobs, toothpick holders, etc.: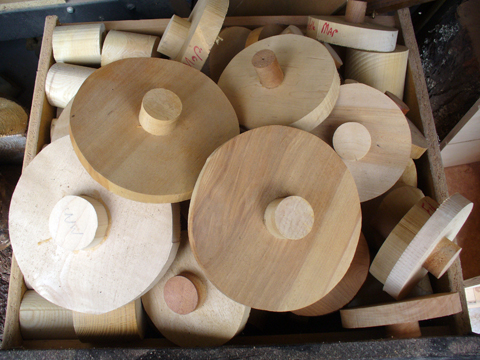 Here's some of the Maple boards: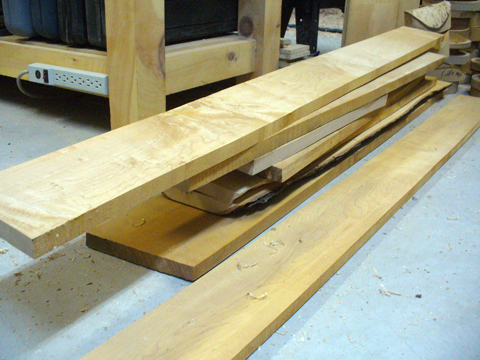 Here's more Maple boards. You can also see the couple of 200 year old Walnut banisters that will yield some fine aged wood: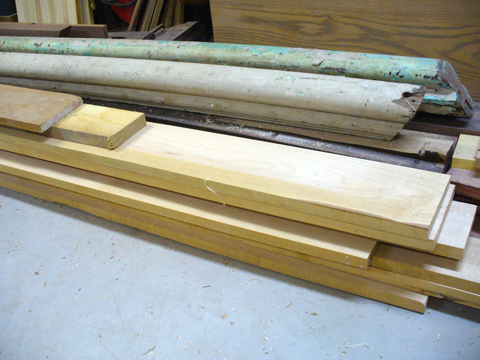 Here's some more of the Walnut from the 200 year old banisters that was already milled: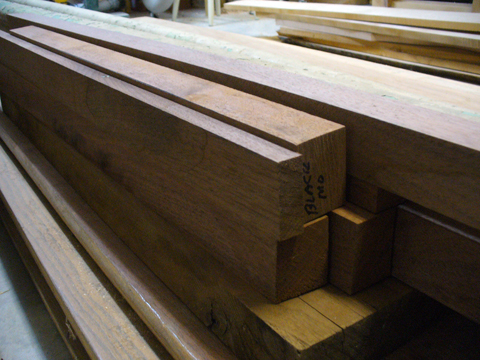 Here's the Ash and Birch table tops. They measure 17″ X 32″: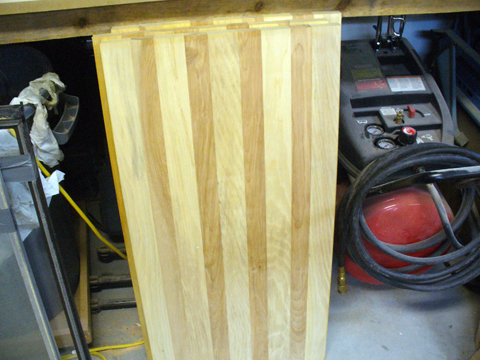 And finally, here is a bunch of large slab and 4X6 Pine pieces. There is also a nice slab of Maple in there that possibly can be made into a small natural edge table: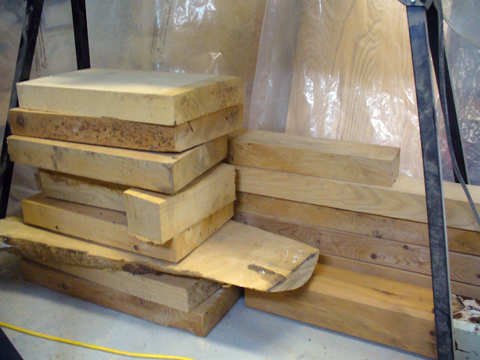 From this it's easy to see that I have a busy winter coming up. Can't wait!
Back to the shop…