Here is a cool, Birch bowl that features concentric carved bands on the outside, reflecting the gold coloured undercoat against the frosted white topcoat.
With it's weathered-like texture it will look great in any decor, from farmhouse to modern, filled with fruit, baubles or simply left empty.
It is 9 1/2″ in diameter and 2 1/4″ tall.
Here are a few more photos: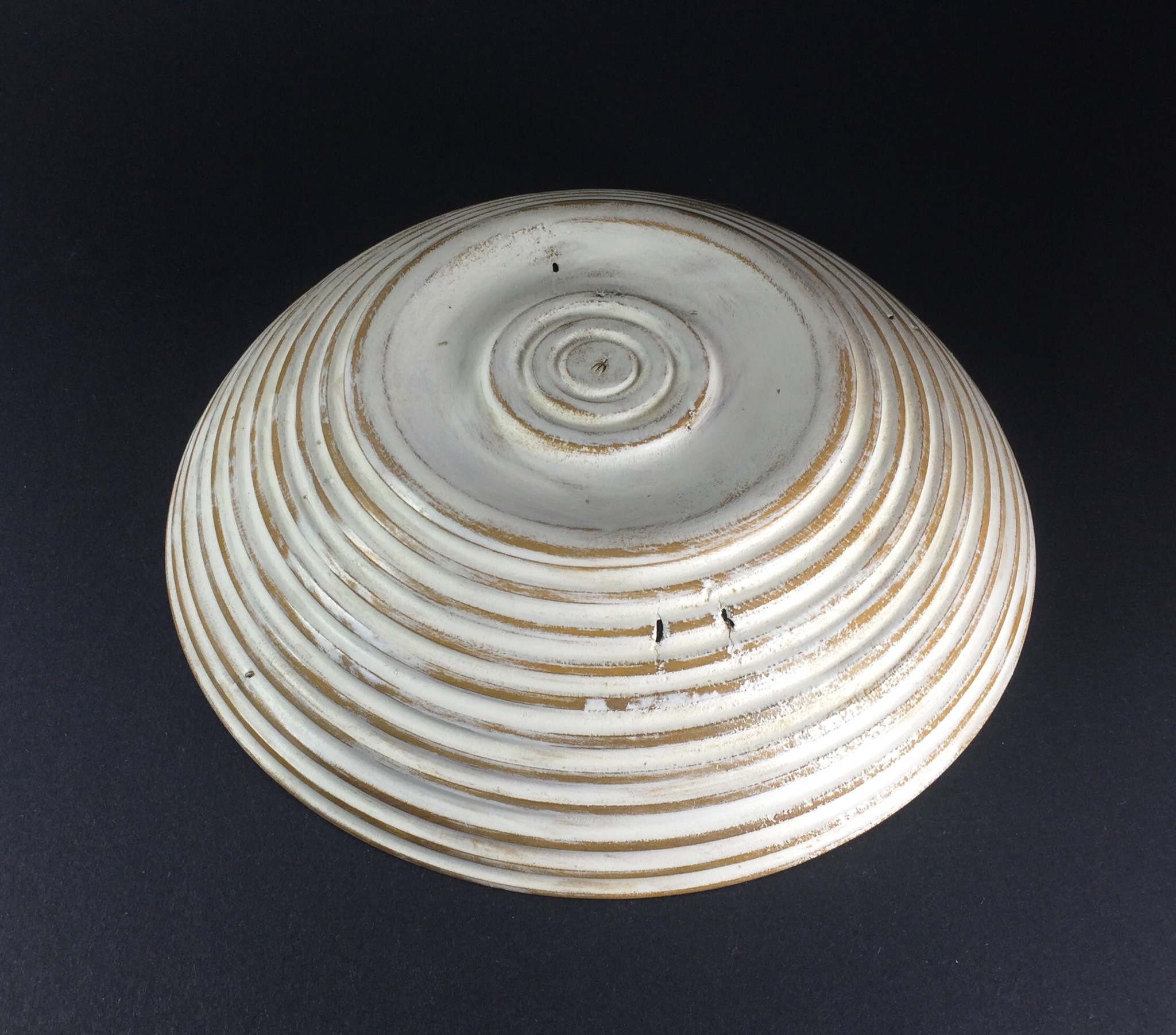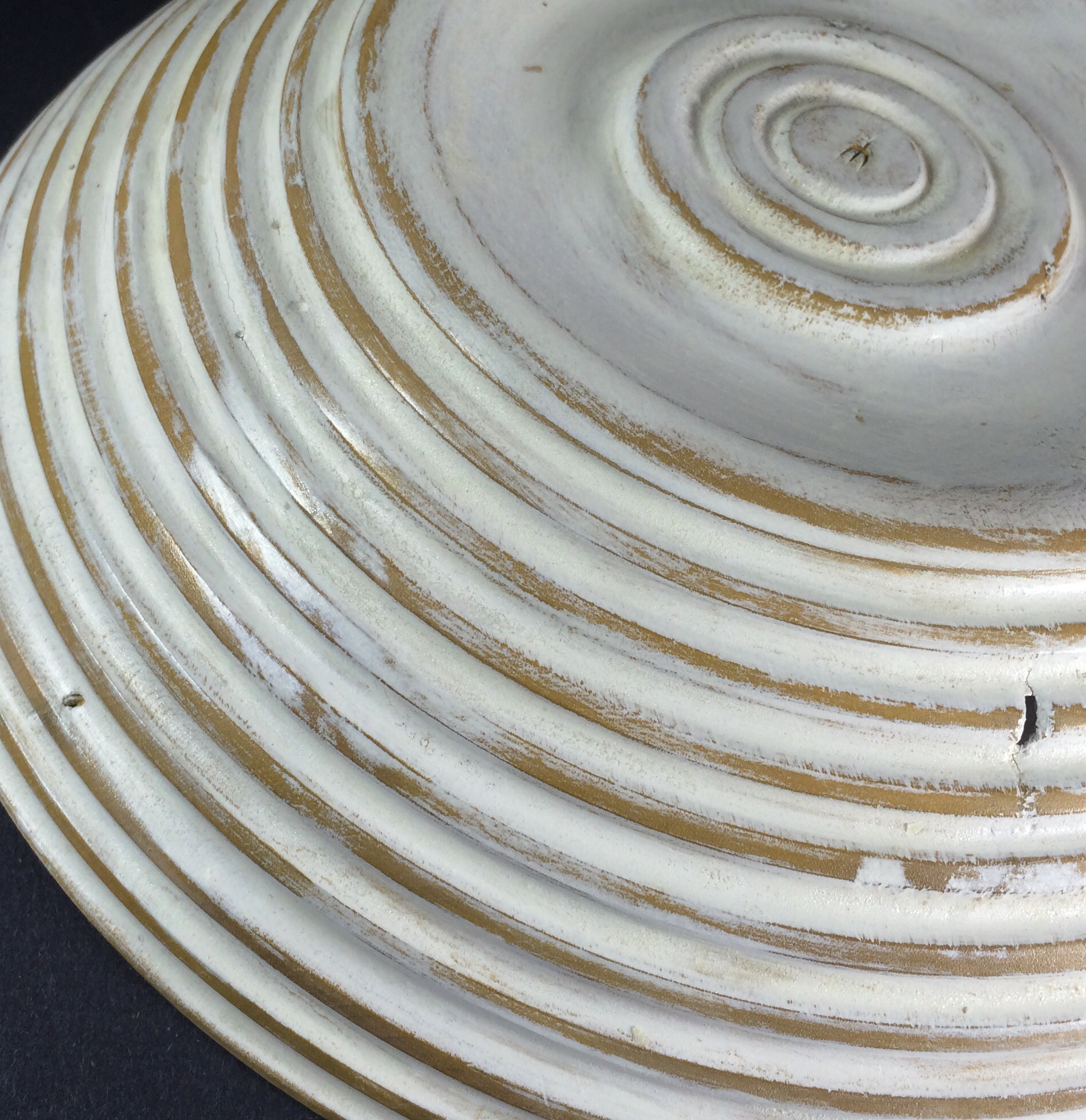 Back to the shop…