Well, they did it again. The
Fifth Annual Spring Kickoff
to Geocaching was a huge, no, a HUGE, success! There were 175 Geocachers that attended the event from 112 Geocaching teams! It's getting bigger every year!
Canuck and Finn were kept very busy at the registration table getting everyone logged in:
It was a great time as we mingled about, chatted, laughed and relaxed with friends old and new. Stories were swapped, tales were told and plans were made for the upcoming months. The atmosphere, added to by the ambience of the pub, was one reminiscent of trappers coming in to town after a long winter. Mmmmm… there are a lot of similarities: 🙂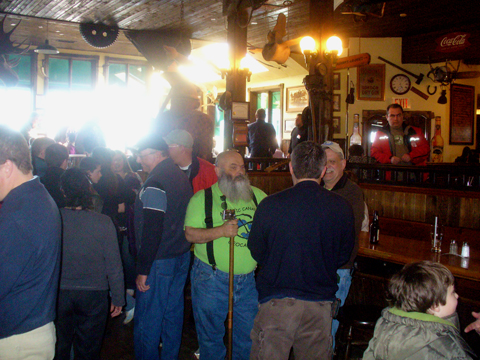 There were a lot of prizes that were donated by a variety of sponsors and Geocachers. These ranged from a full set of the provincial ACGA coins, t-shirts, cache kits and more. Here's one half of smbcachers with their win of a cache kit all ready to go: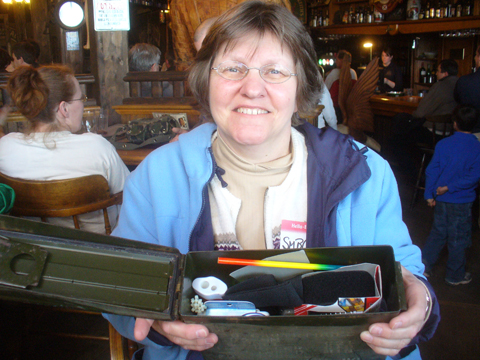 And here's go_man with his cache kit prize. Now there's no reason why he can't hide a cache! :):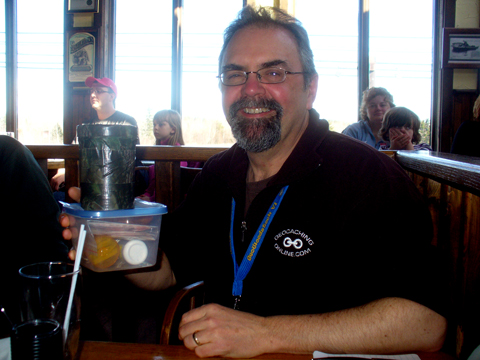 There was also a 50/50 draw which netted $324.00 with $162.00 going to the winner. As in past years the other half is being donated to World Vision!
The Flowered Hat was passed around at the event too! We first became aware of this 'crazy thang' at last year's Geofest. The object is to sign the hat and then have your picture taken with it. There is sometimes the fear that the photos may end up on an Internet website somewhere. Now what's the chance of that happening… 🙂
Here you can see Geotrekkers sporting the new spring look: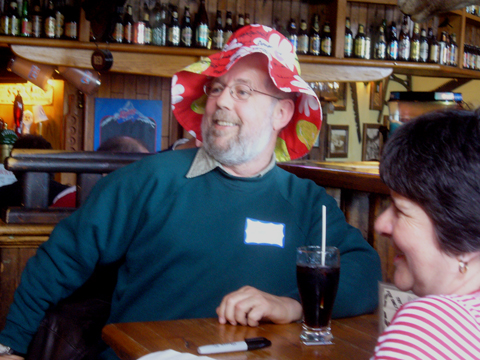 The 3 Geeks Outdoor Store was on-site with a slew of Geocaching wares: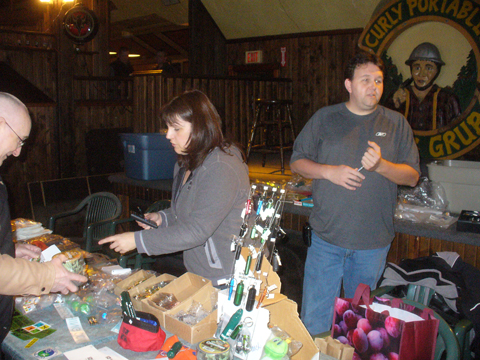 The event was held, as it has been for the past five years, at Curly Portables Pub & Grub in Enfield. The staff here is very accommodating, offering great service and delicious meals! Just imagine putting up with 175 crazy Cachers!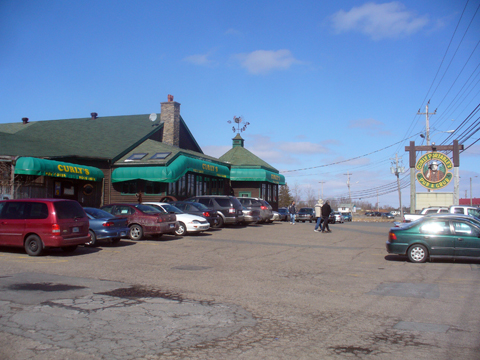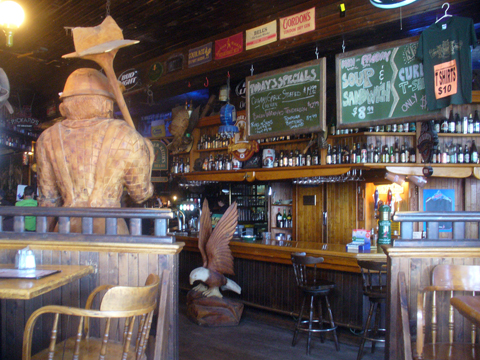 We had a great time sharing a table and sharing stories with our new friends the smbcachers and our old friends the Geotrekkers. It was a perfect afternoon! I know for sure that in the _go household this event is a much anticipated one and literally our kickoff into Spring.
Once again the organizers, husband and wife team Canuck Thistles, have out done themselves! Their relentless commitment, along with the help of Finn and vege, generous sponsors and the staff of Curly Portables have made this annual event the one not to miss. Definitely not! Kudos to all!
We'll be there again next year. Hope to see you there!
Keep on cachin'!
This post was originally posted on our now defunct website, Geocaching Online