Another Hurrah! for virtual caches, this time from San Francisco. Once again these virtuals have led us to places we never would have found.
We found an old time arcade shop where we spent a couple of hours and many quarters. We hiked to the top of Telegraph Hill and saw some great artwork, we found a new urban trail, we found out about a type of muddy sandstone called Graywacke, and we found Cupid's bow and arrow.
Here's a longshot of the Golden Gate Bridge from the Sausalito Ferry: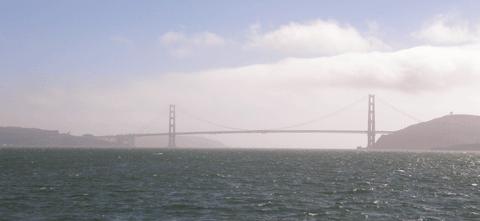 One of our favorite places was in Chinatown. Here are the main gates: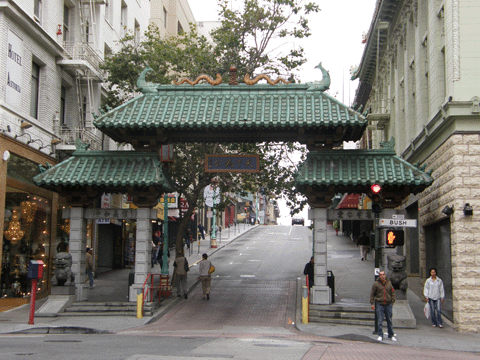 Since so many people leave their heart here you can obviously Cupid must carry a big bow. Looks like he dropped it here: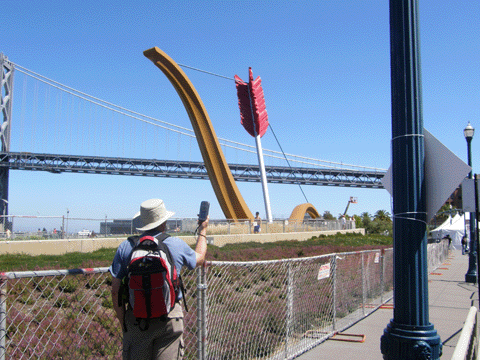 A shot of the crookedest street in America, Lombard Street, with a nice view of the city: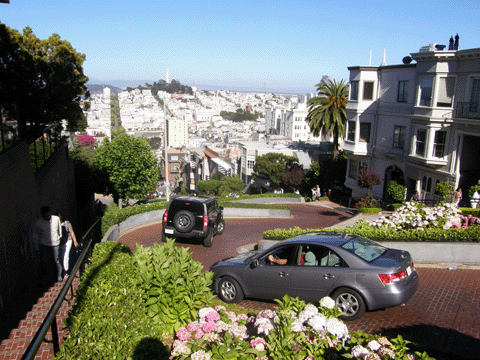 San Francisco is a great city for the urban hiker (yes, even with those hills!). We spent the week zigzagging across the city from the downtown area to Chinatown, from Fisherman's Wharf to Nob Hill and everywhere in between. We took a ferry to Sausalito and Muir Woods as well as had a day trip to Monterey and Carmel. We even got to spend an evening with the Giants! 🙂
We had a great time, and of course, we left our hearts there too!
Looking forward to returning to the City by the Bay soon for more Geocaching!
Keep on cachin'!
This post was originally posted on our now defunct website, Geocaching Online