We spent the past week with our son and his girlfriend in Rossland, British Columbia. It was his birthday and what could be a better gift than a GPSr? We picked up the eTrex Venture Cx here at home and hand delivered it, much to his surprise.
While we were there we turned them both on to Geocaching. We had mentioned it to them before via the phone but like most things, explaining it first-hand certainly made a difference. And of course, following this up with actual Geocaching was the icing on the birthday cake!
The first cache we found was near the summit of the Kootenay Columbia mountain. We had a great walk up the mountain on one of the many trails that crisscross it. Although we were a bit off on the co-ordinates we did find it fairly easily. The expression on their faces as we opened the treasure trove was priceless. Then seeing them race to the following caches that day, screaming and laughing to be the first one to find it, certainly made our day.
One of the ways that we explained Geocaching was that it will take you to places in your own backyard that you never knew existed. This was certainly true when we found the Rock Face cache. This is a huge rock, about 3 meters tall and as wide that has a face carved in it. This was within a kilometer or so of their home and they never knew it was there.
We spent an enjoyable half-hour or so after finding the Smelter Cache sitting on a bench overlooking the smelter and just chatting. Although we were in a pristine wilderness setting overlooking a lead and zinc smelter didn't offer the greatest view but it did give us the opportunity to just sit and chat a bit, another great reason to Geocache!
Here are some photos of the trip:
This is a shot of the small town of Rossland: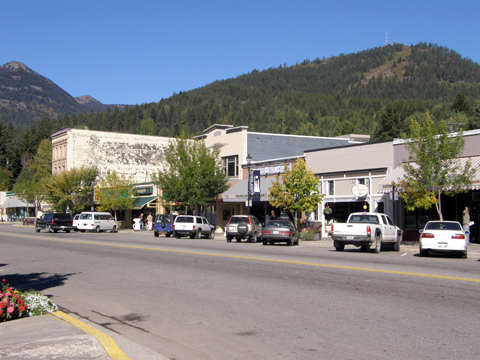 A view of Red Mountain: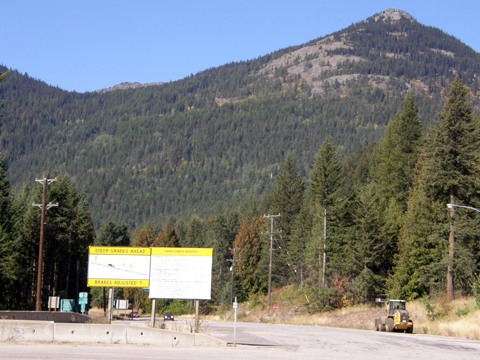 The Weather Rock instructions at the LeRoi mine that we visited: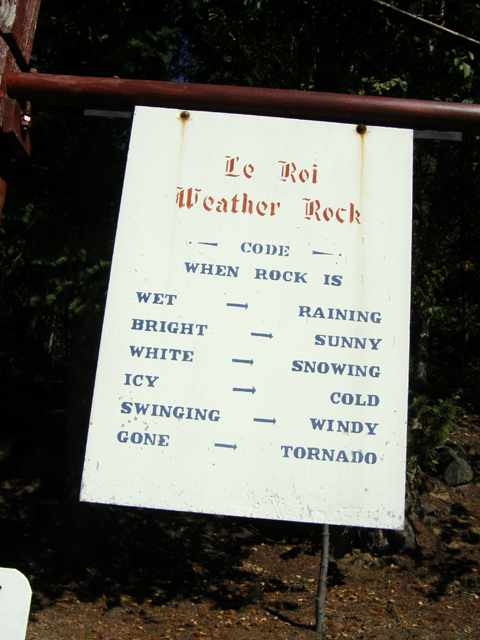 Another view from the Kootenay Columbia mountain: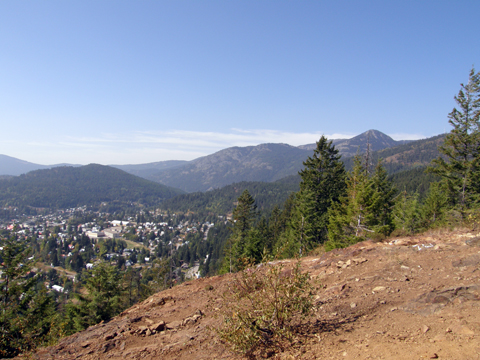 A cool rock carving: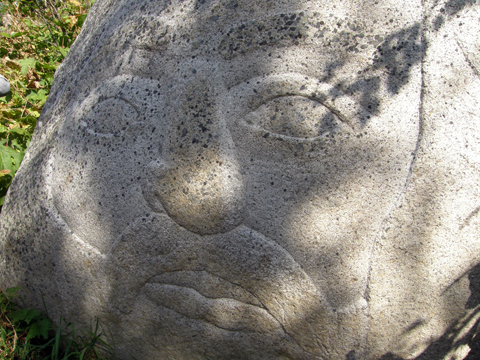 Our favorite cache of the week: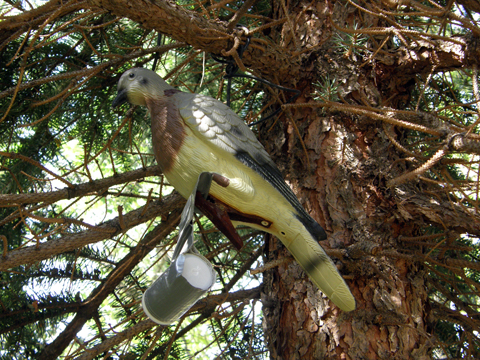 A beautiful view of Nancy Greene Lake: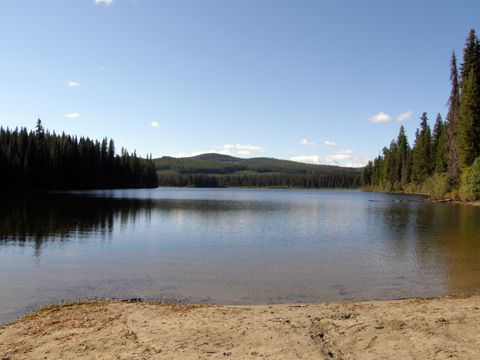 We'll soon be heading home where we have to deliver a couple of travel bugs we picked up here. Maybe they'll make their way back someday. We know we will… and soon!
Keep on cachin'!
This post was originally posted on our now defunct website, Geocaching Online