Last week, while in Roseville, California for GeoWoodstock VI, we spent a day Geocaching at Folsom Lake State Recreation Area. The park is located in the Sierra-Nevada foothills about 25 miles east of Sacramento and it offers lots of trails for hiking, biking and horseback riding. Since we didn't bring a horse or a bike we stuck to the hiking. 🙂
Throughout the weekend we were warned about the creepy-crawlies that inhabit North California, like rattle snakes and tarantulas as well as poison oak. Since we come from an area where the worse thing that can find you is a tick or maybe an angry duck we thought that today might qualify as a Challenge Cache. We were very careful to tap the caches with our walking sticks, watch where we stepped and jumped around and made noise. It must have worked because all we saw were eagles, lizards, chipmunks and deer. 🙂
This was a great day. We spent over 6 hours hiking the trails, Geocaching and looking at beautiful vistas. Here are a few photos: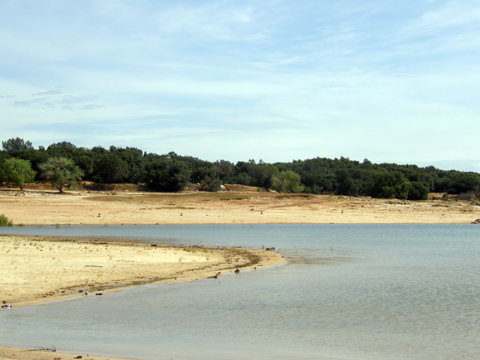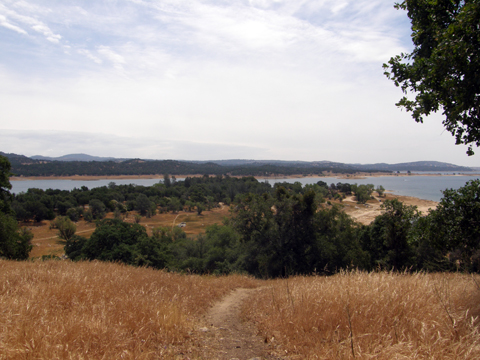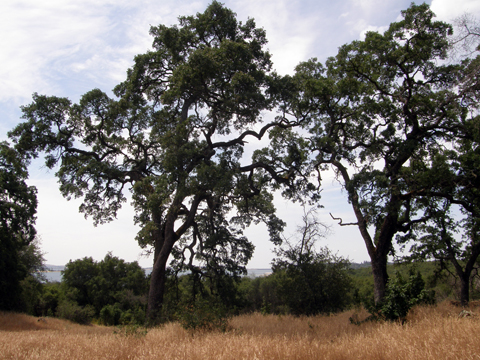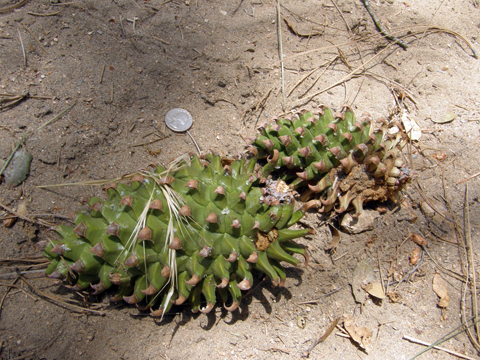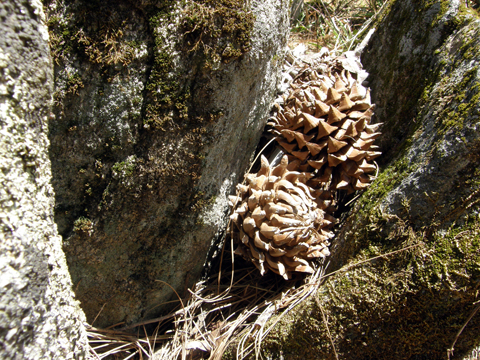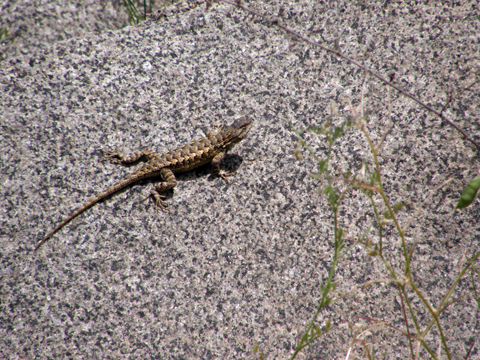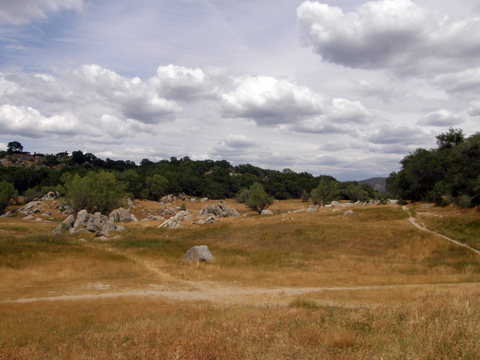 We found six caches throughout the day. Each one was close to the trails and fairly easy to find.
Btw, we were only joking about only having ticks and angry ducks at home. We also have coyotes, lynx and black bears. 😉
Keep on cachin'!
This post was originally posted on our now defunct website, Geocaching Online