Here's a Lacewood candle holder that I recently made. It is about 3.5″ in diameter and 2″ tall. It's finished with the Shellawax combo.
I bought a Lacewood bowl blank and was lucky to also find a small piece of it in the scrap bin. Since I hadn't turned Lacewood before I thought I'd start with the piece of scrap. It was easy to turn and even though it has a coarse texture it finished up pretty nice.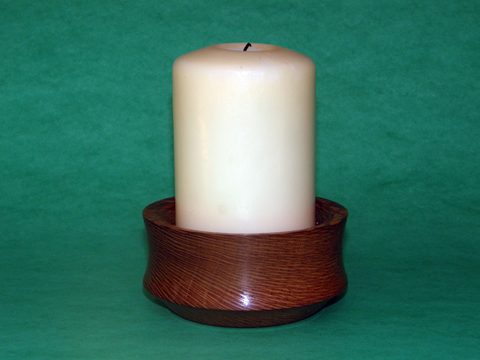 Lacewood is a wood that comes from Australia. It is also known as Silky Oak, likely because of the prominent rays that are similar to Oak. It is a reddish brown / pinkish color.
Here is a closeup where you can see the unique grain pattern: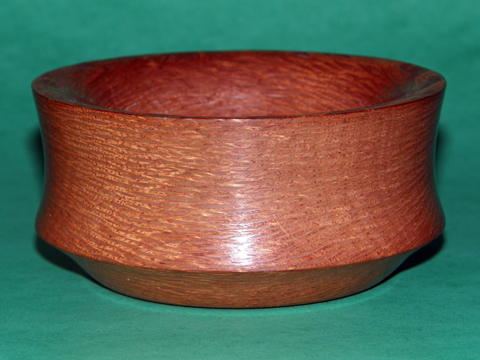 Of course, now I can't wait to turn the bowl. 🙂
Back to the shop…