A wild and wonderful Woodcraft tour! While on a recent visit to Sacramento, California I had the opportunity to visit a Woodcraft store. Now, at the outset, let me say that this post may not be of interest to some of my American friends who have one of their stores nearby. To you, this may not seem to be a big deal but for years I have wanted to visit a Woodcraft store, not only because of the good things that I heard about them but simply because this was another woodworking store to visit. You know, as woodworkers, we can never pass up an opportunity to go tool shopping!
This location, though not all that large, was stocked full of, well, I guess everything that a woodworker would need. There were woodturning tools, woodcarving chisels, exotic woods, planers, table saws, bandsaws. lathes, books, pen making supplies, safety equipment, hardware and much, much more.
As you can imagine, this was a woodworkers dream, to visit a new woodworking store and to see an array of products and tools, particularly those not available at home. For those of you, who like me, have never been to a Woodcraft store, here are some photos that I took on my visit: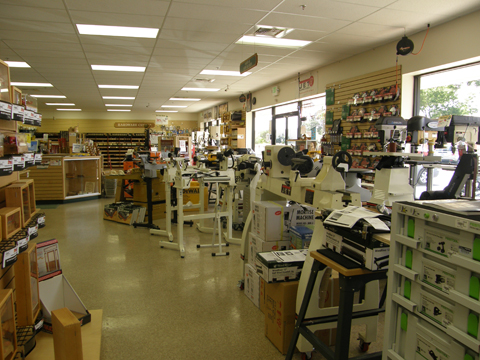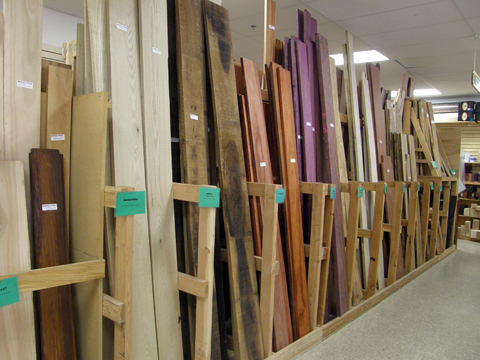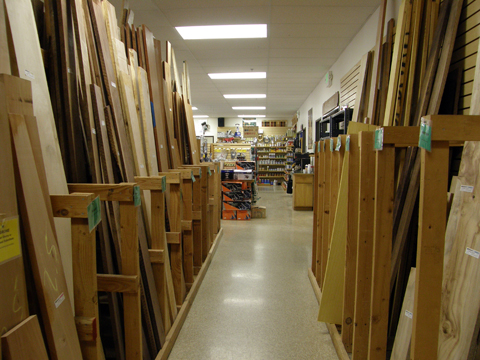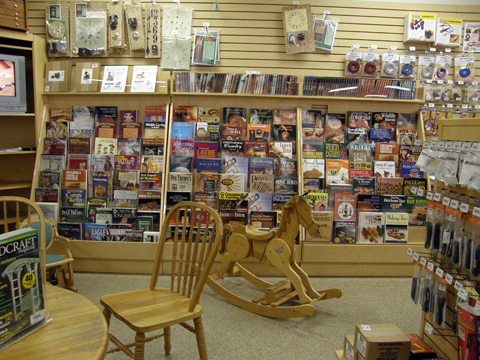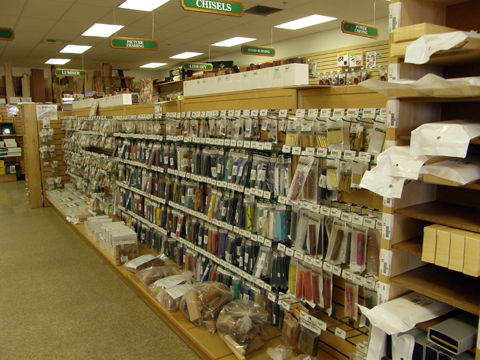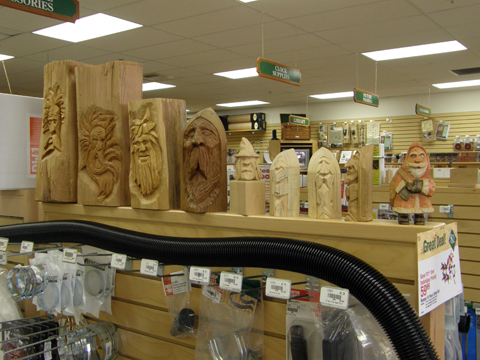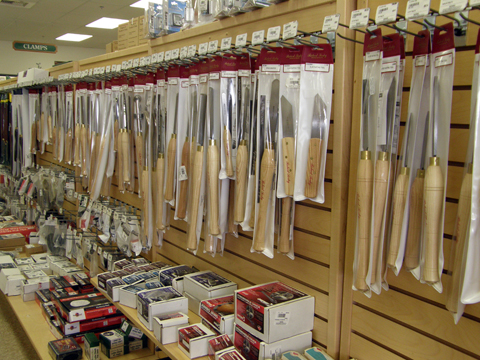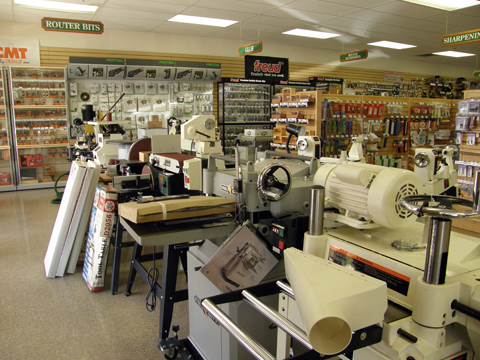 The staff was very friendly and helpful. In fact, one was almost like a neighbor! When I arrived at the store I was greeted by a staff member, asking if there was something in particular I was looking for. I replied, "No, Just looking. I'm visiting the area and always wanted to see a Woodcraft store". She asked where I was visiting from. When I told her "Nova Scotia" she said, "Nova Scotia? I used to live in LaHave!". I thought that this was rather funny, to travel over 4000kms and to meet someone that used to live in a town only an hour or so away from me, and to meet them in a Woodcraft store too! It truly is a small world.
And you know I couldn't leave without buying something. There was a lot to choose from but because of my luggage restrictions I had to keep my purchases to a minimum. I was able to come home with a half dozen pen blanks and a couple of pen kits.
I have been aware of Woodcraft for some time, mostly from their online store, their Woodcraft magazine and from messages posted by other woodworkers on woodworking forums. It was a thrill to finally visit one and to see first hand why these stores are so popular. It was a great experience! Maybe not all that wild but it was wonderful. 🙂
Founded in Boston in 1928, Woodcraft now has over 80 stores. It is one of the oldest and largest suppliers of woodworking tools and supplies in the United States. They opened their online store in 1995 and in addition to being able to order products you can also download free project plans, get a free woodworking newsletter, preview books, see product demo videos and more.
Good news for us Canadians ordering online – Woodcraft has partnered with Borderfree to allow you to see your total landed price including all duties, taxes, shipping and handling charges in Canadian dollars before you place your order.
You can visit the Woodcraft online store here
Back to the shop…