Here are four more burned and stained tea lights that we did recently. These are made of Maple and also done in the Peyoke style and approximately 4 1/2″ in diameter and 2″ tall and fit a 1 1/2″ glass cup with a candle.
Each one has a different shape, burned and carved accents and stained areas. They are all finished with a high gloss. The stained areas are finished with wipe-on poly.
These tea lights, like the previous ones, gave us the opportunity to try out these different ideas on actual pieces.
Here's some more photos showing the individual tea lights, starting with the first one: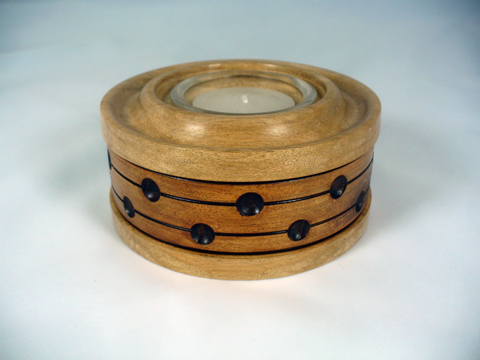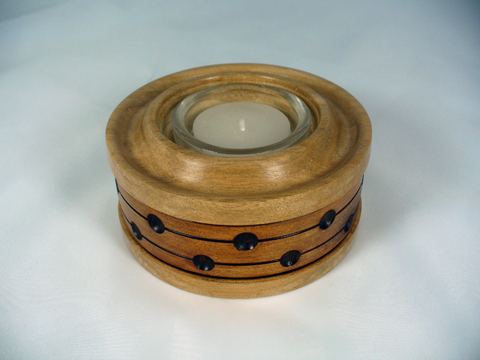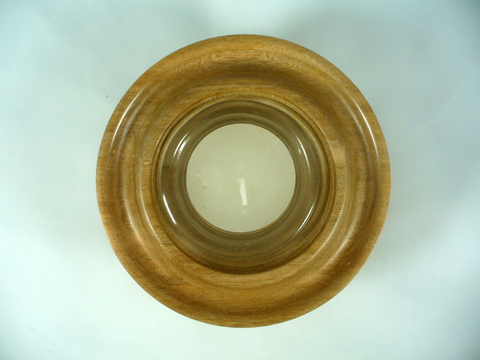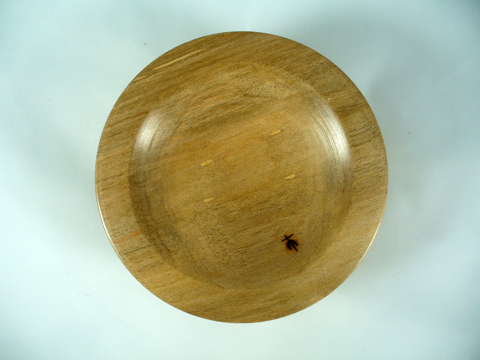 And the next one: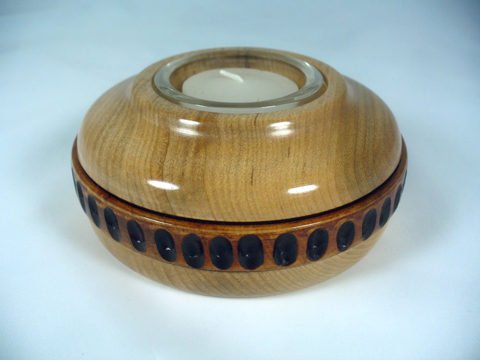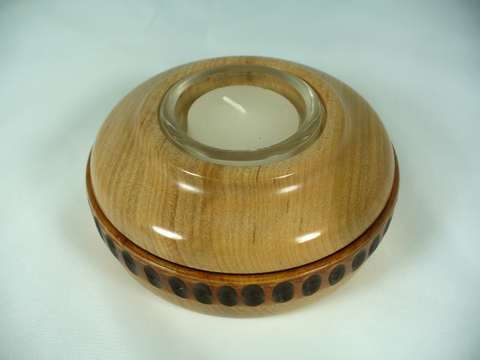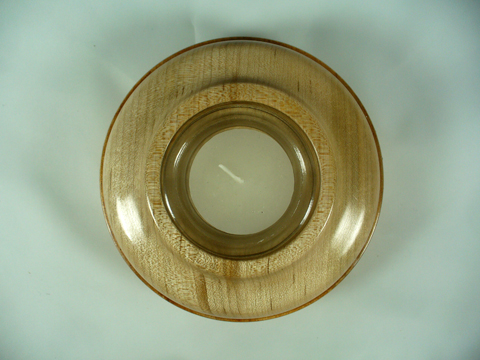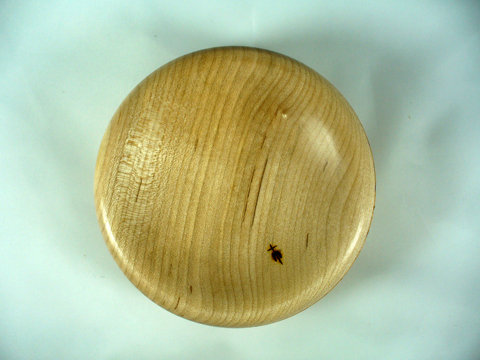 And another one: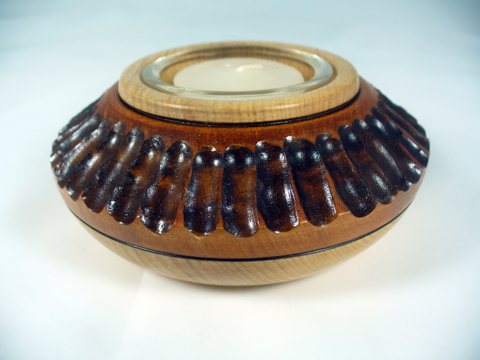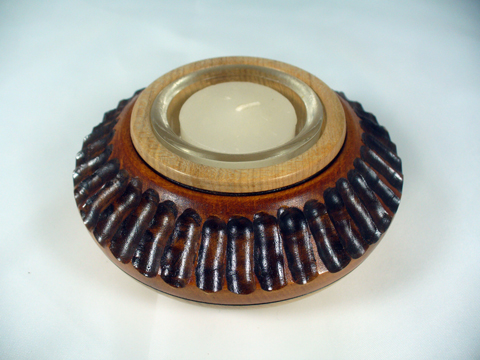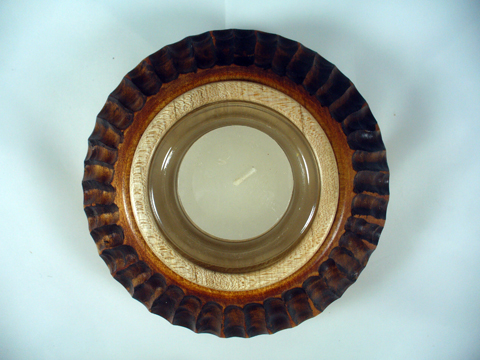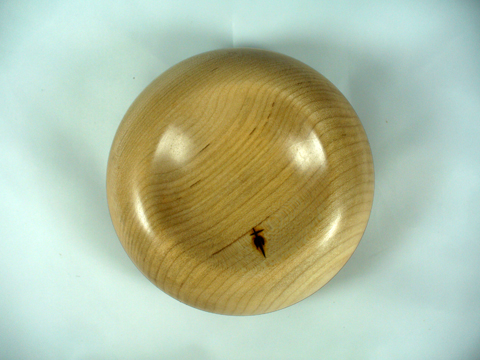 And finally: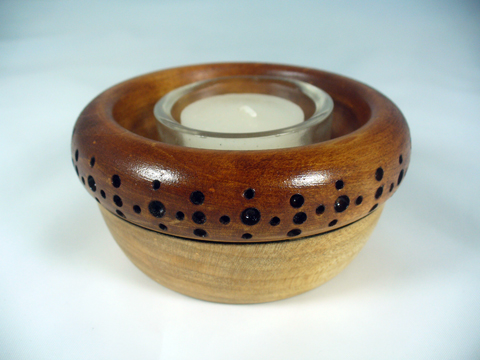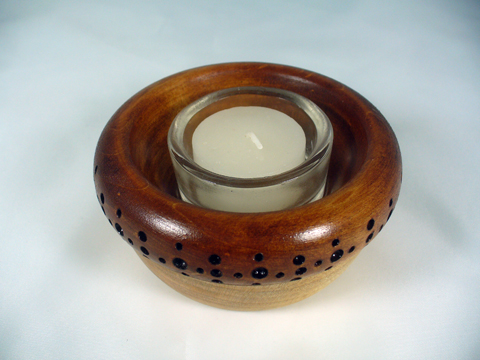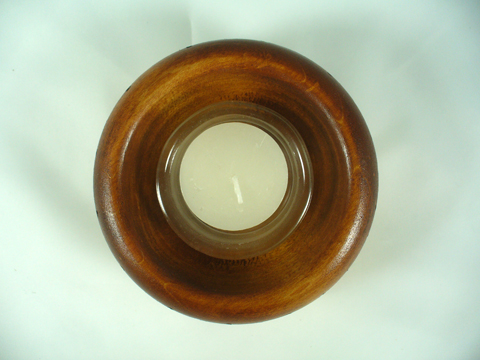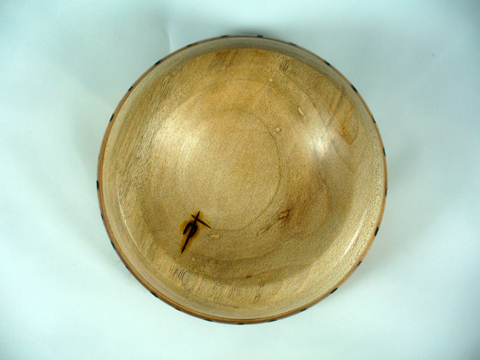 Back to the shop…