Here's a bunch of boards, wooden cutting boards, that we made recently. They are all made out of Maple and some have the occasional piece of Walnut thrown in.
Although they all vary in size they are approximately 10″ (25cm) X 14″ (35cm) and 1.5″ – 1.75″ (4cm) thick.
There are also a few French bread boards here too that are approximately 5″ (12cm) X 14″ (35cm) and .5″ (1.25cm) thick.
Here's some photos of them: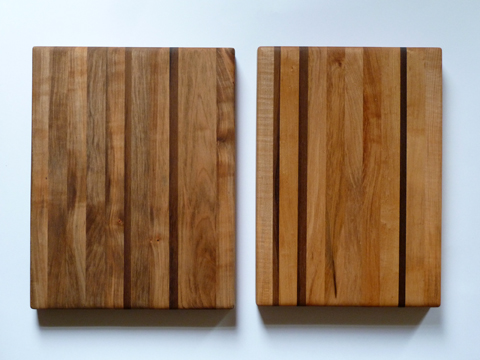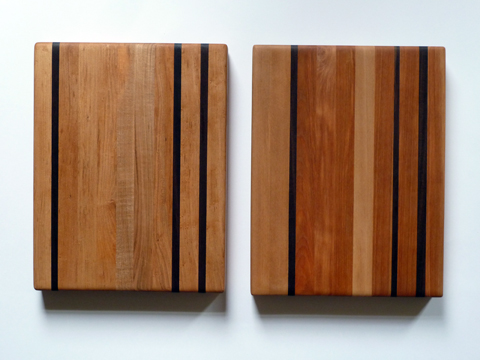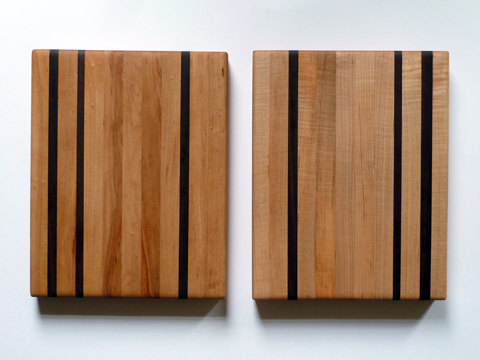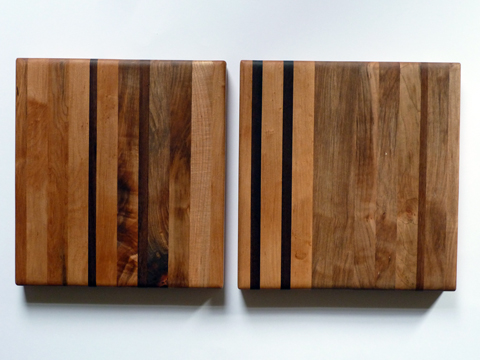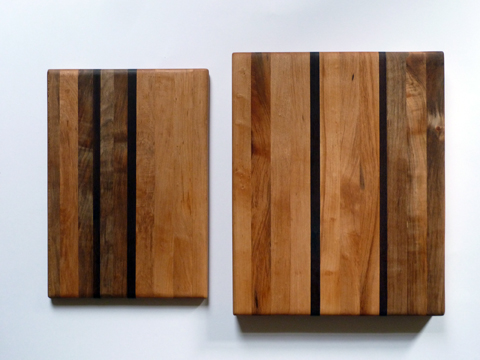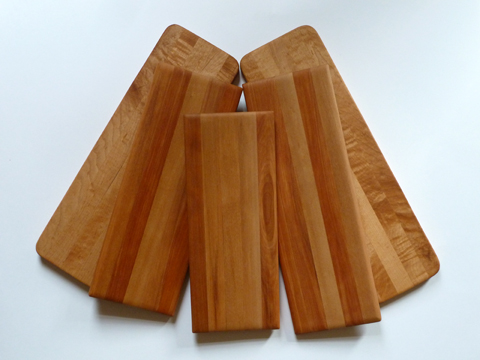 These boards will make a great addition to any kitchen. They are great for cutting bread and vegetables. Because of their size and the fact that they're made out of hardwood, with proper care they will last a long time.
Back to the shop…