I came across an 8 foot piece of 3/4″ square piece of Maple the other day and the first thing that came to my mind was – spurtles!
A spurtle is a Scottish kitchen utensil dating from around the 15th century that is used for stirring oatmeal and soups. Since we have oatmeal for breakfast quite regularly I thought it would be a fun project to turn one (notice that I said 'turn one').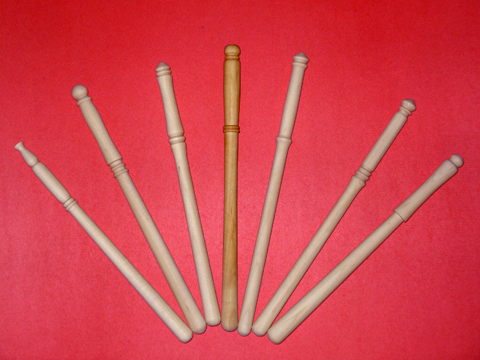 Shortly after I turned the one spurtle my wife's family was over for Thanksgiving dinner. My wife showed the spurtle to them and since none of them knew what it was she asked them to guess. Their suggestions included a drumstick, a small bat, a magic wand and a conductor's baton! Once they found out what it was used for they all wanted one. 🙂
With Christmas coming these will make them great gifts. Since I still had lots of wood and they were so fun and quick to make I turned another half dozen of them.
Here's a closer view of the ends of the spurtles: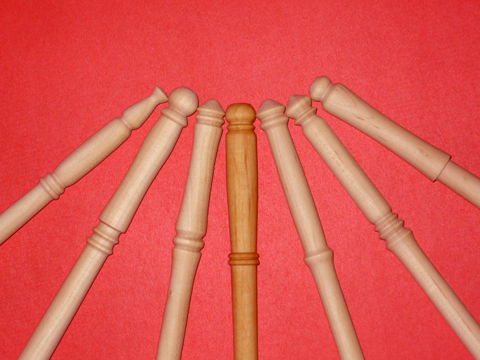 If you want to make one (or more) yourself they start off as a piece of approx. 3/4″ square hardwood (Maple) and roughly 13″-14″ long. Turn this to a cylinder. From here you can turn approximately 4″ of one end into the 'handle' and then taper the other end as seen in the photos above. They're simple and fun and make great gifts, if only to have the recipients try to guess what they are!
Back to the shop…