Here's a wide rimmed bowl in the style of our Peyoke series. It is made of Maple and features a burned and stained ring with a row of burned 'dots' circling the bowl. The bottom of the bowl is also contrasted with a stained ring.
The overall size of the bowl is 8″ with the rim at 1 1/2″ and the bowl itself is 5″. It sits about 2″ high. The rim is 1/4″ thick.
It is finished with the beautiful shine. The stained areas are finished with a coat of wipe-on poly.
Here are some more photos: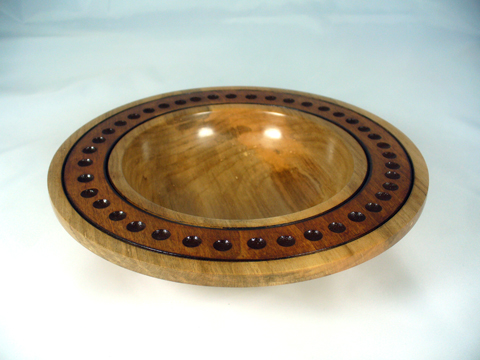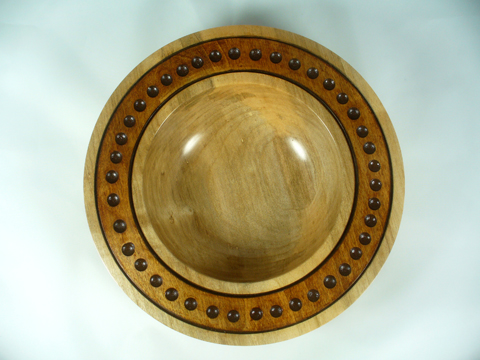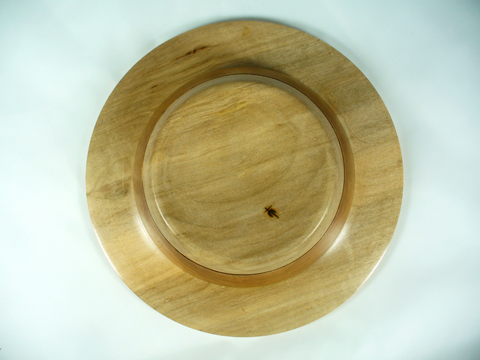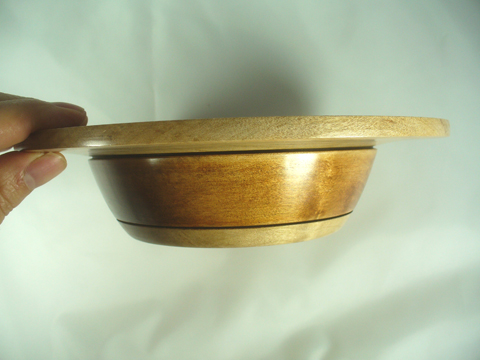 Back to the shop…