We be tap dancing! Here are several wooden beer taps that we recently finished and they are all ready to serve up your finest beers and ales!
These handmade beer tap handles will make a statement in your home bar, your games room, or your man cave. They are a true pleasure to hold and use, each with it's own unique character, making it a one-of-a-kind addition that is sure to be appreciated.
Each handle measures approximately 25-30cm (10-12″) tall and 4.5cm (1.75″) in diameter. The solid brass inserts have a 16tpi X 3/8″ thread and fits all standard sized kegerators, beer faucets, and beer towers. Some have solid brass ferrules too!
As they say, they are good for what 'ales' ya! Cheers!
Here are some photos, from left to right, spalted Nova Scotia Maple, Annapolis Valley Applewood, African Zebrawood and stained American Ash (also from Nova Scotia):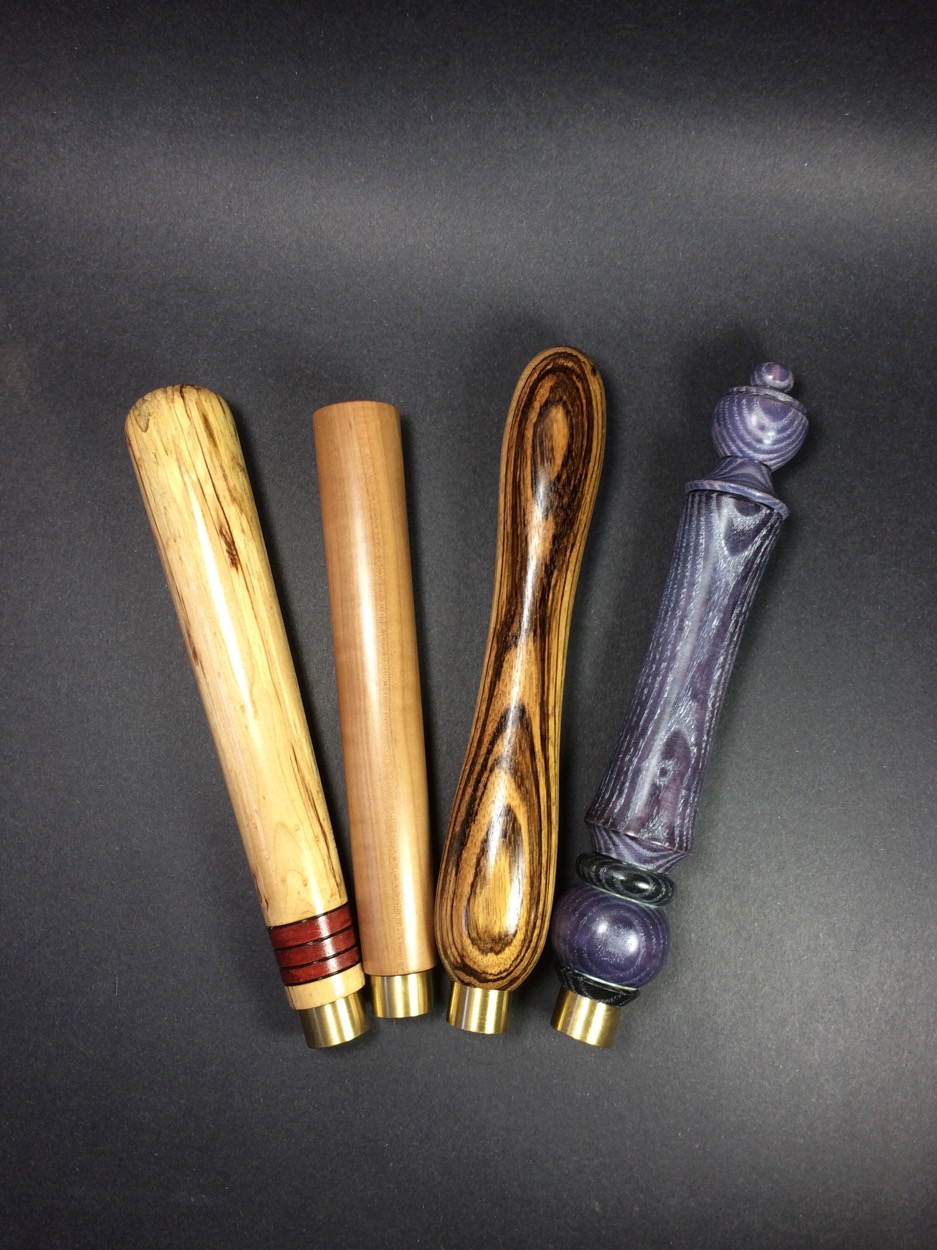 Here are several more beer taps! This time from left to right; Bird's Eye Maple, Purpleheart, Walnut and stained Ash: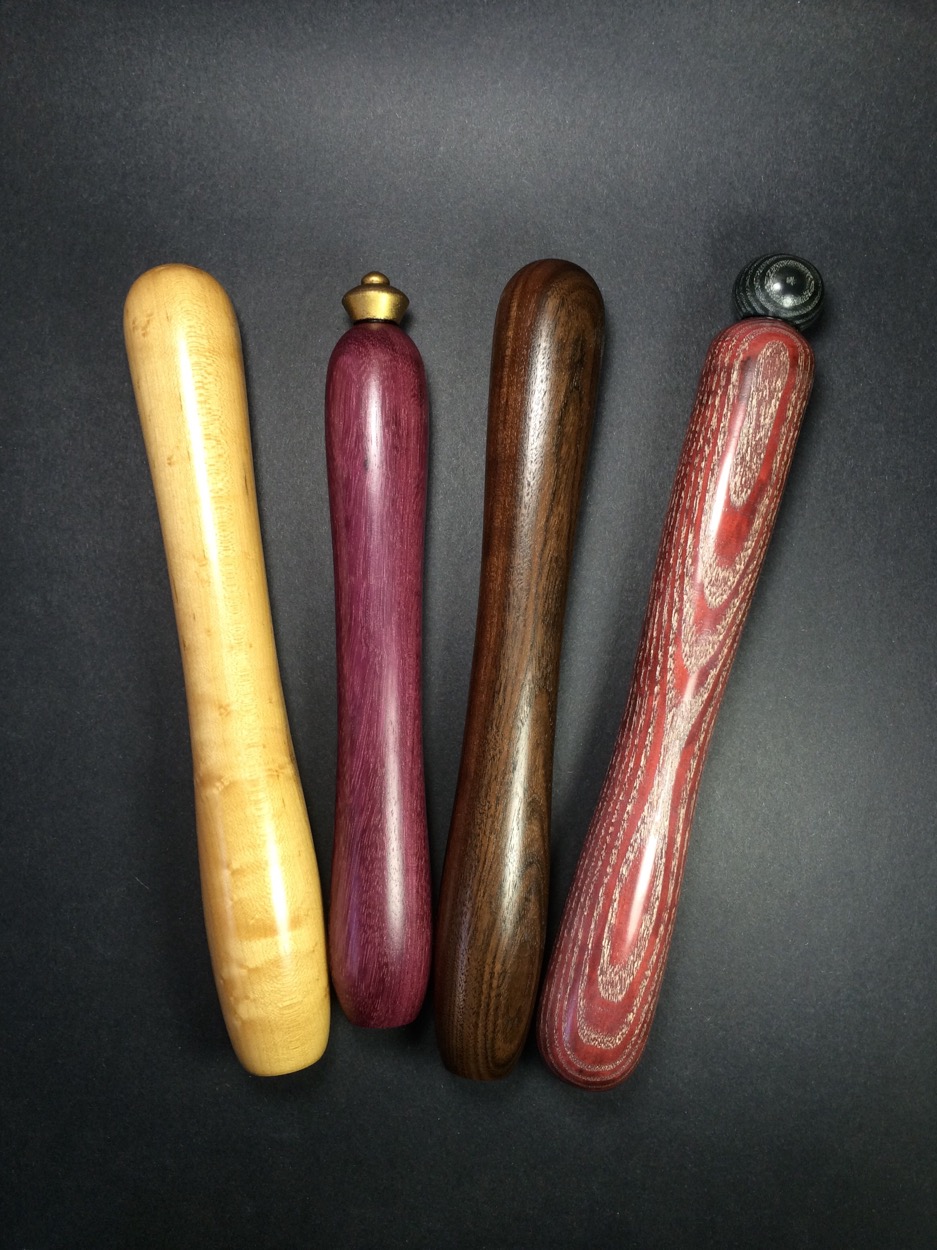 And the final four beer taps in this run of a dozen! Again, from left to right: stained Maple, stained Ash, Mahogany and another Maple: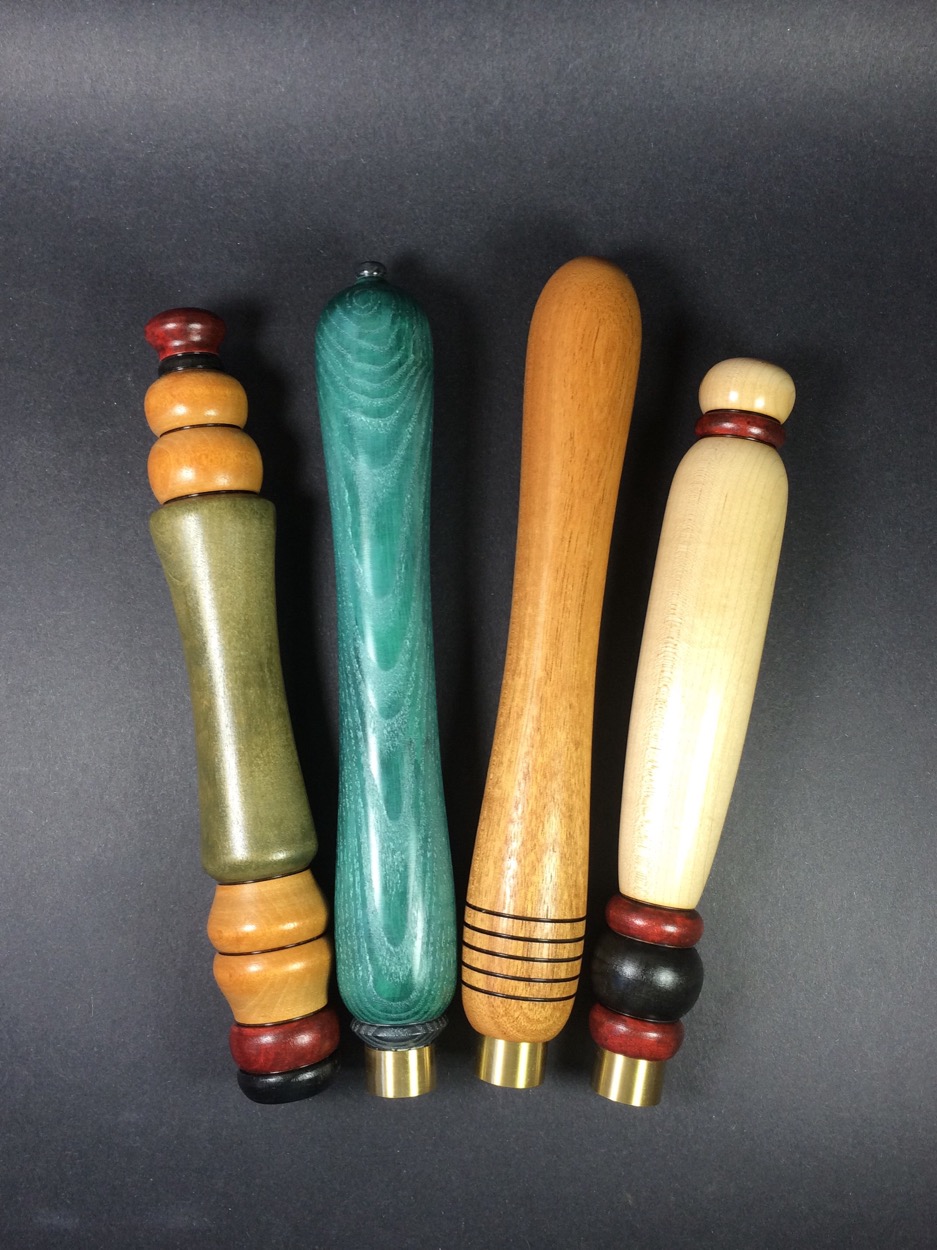 Back to the shop…