This second plate that I turned on my Incredible Plate Day is one that, because of it's shape, I refer to as a pie plate. It too is just over 7″ in diameter and 1″ high plus it comes complete with worm holes!
The opportunity that I have with all these blanks is to be able to play around a bit with different shapes. I am limited, of course, only by thickness. It's also a great change to practice and hone my skills easily and inexpensively.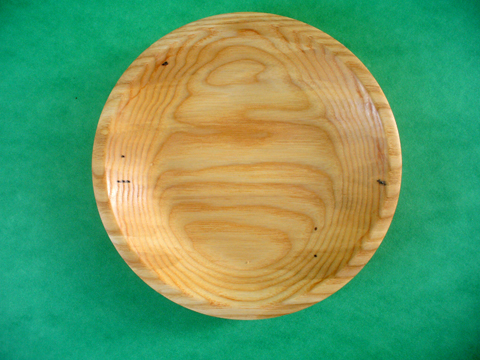 The lid is a bit less than a 1/4″ and the sloped side is less than that. The bottom is flat, again, like a pie plate. It is finished with the Beall Buff System.
Here are couple of more views:

This is the bottom of the plate. Fairly flat with just enough of an indent to sit properly: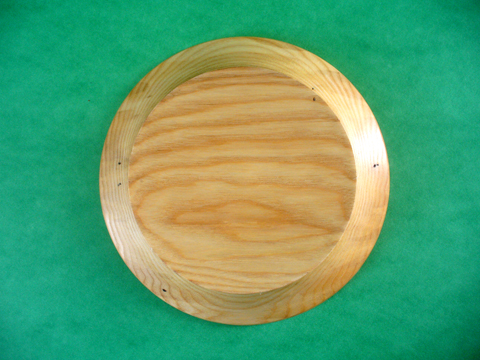 Here's a view showing the sloped side and the edge of the lid: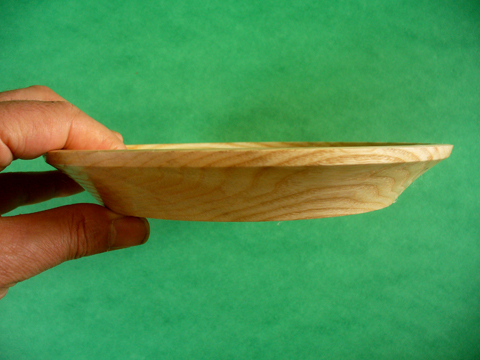 Now you know why I call it a pie plate! 🙂
Back to the shop…