Here's another Peyoke bowl, and this one features a textured band and dots!
This Peyoke-style bowl features a rich black textured band around the outside and a row of black dots on the inside, just below the rim. It follows the tradition of the contrasting brown and blacks of this series, giving it great eye appeal!
It is made a locally grown, Nova Scotia Ash and is approximately 19cm (7.5″) in diameter 6cm (2.5″) in height.
Here are some more photos: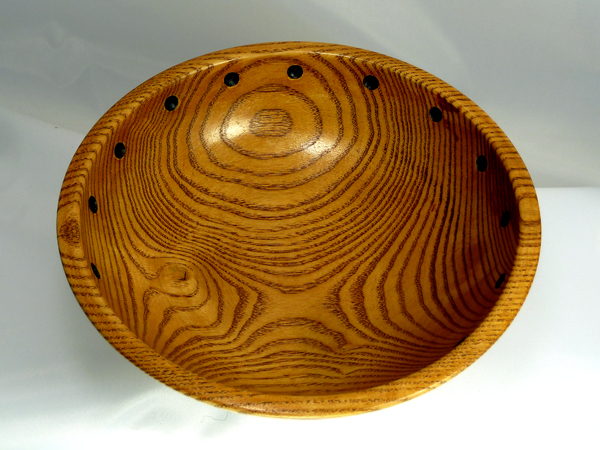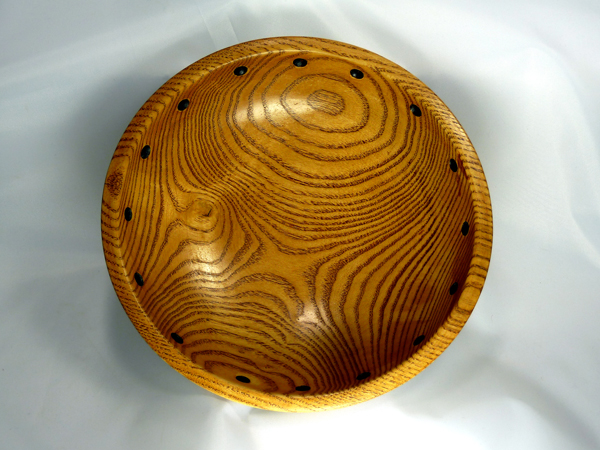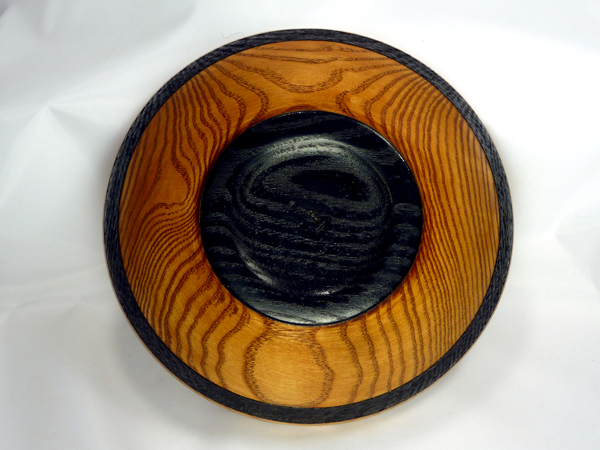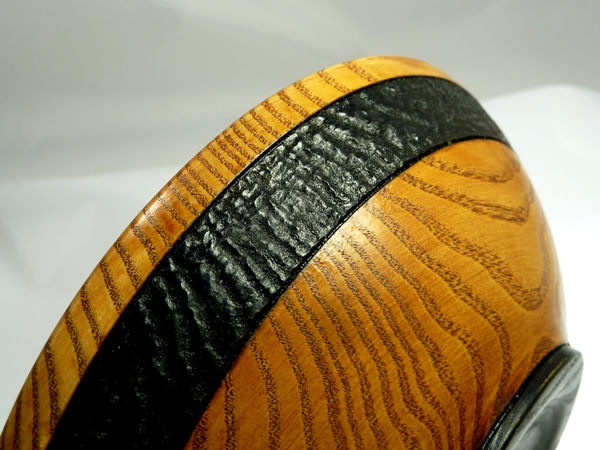 Back to the shop…