Well, although I had a few great trips recently it was nice to finally get back into the shop and turn this Walnut bowl.
Once back I was quickly drawn to the lathe and threw a piece of Walnut on and turned this small bowl with a flanged style rim.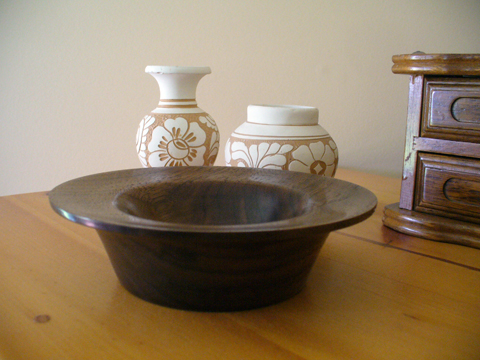 It's approximately 6″ in diameter and 2″ tall and finished with the EEE Cream and Shellawax combo.
As always, Walnut is a real treat to work with. I was pleased how the wide rim turned out. However, next time I will try to get a much thinner wall around the sides of the bowl.
Here's a couple of more photos:
Top view: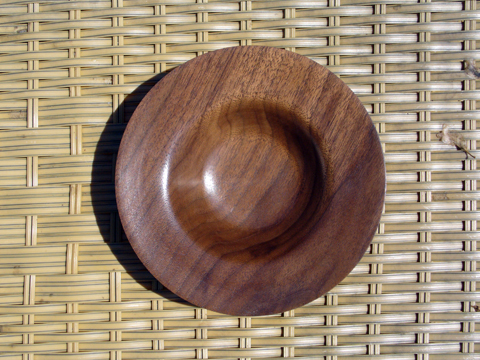 Another top view: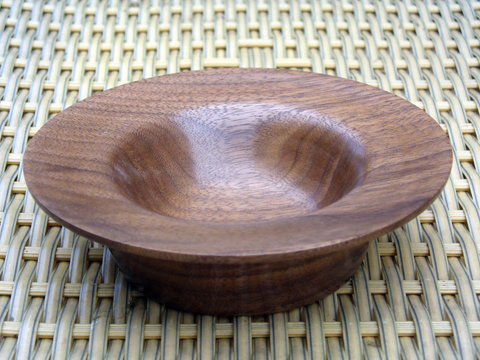 Bottom view:
Side view: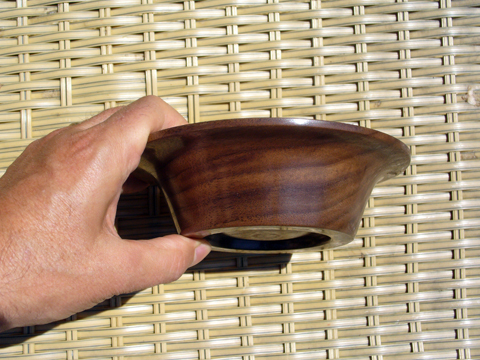 Back to the shop…