Here's a small bowl that I made from the Old Man Maple that I mention in previous posts. I made this one specifically for my mother-in-law who's backyard the Maple tree used to reside in. She was quite pleased with her Christmas gift, certainly one that she will cherish for the sentimental meaning it plays part to.
The bowl is approximately 6 inches in diameter and about 5 inches tall and finished with a simple buffed beeswax.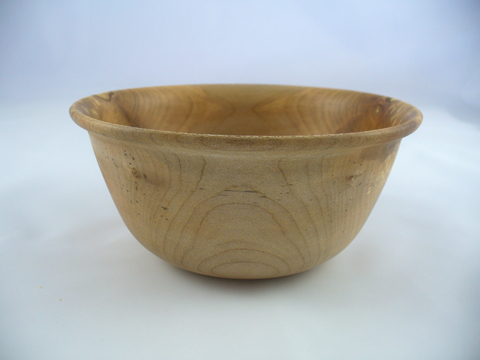 The walls of the bowl were turned quite thin with a thicker 'rolled' rim, giving the walls more stability and strength. There are several spots of spalting that, with the beeswax finish, gives a rustic look and feel to the piece.
Here are a few more photos: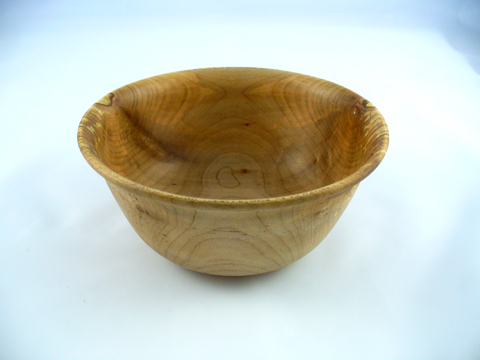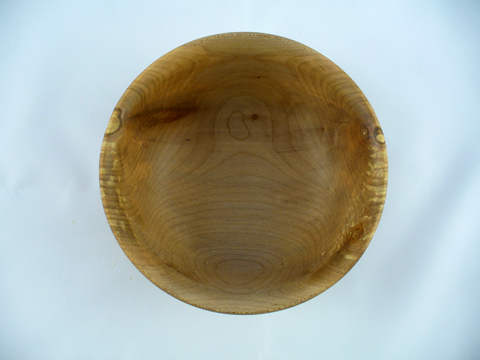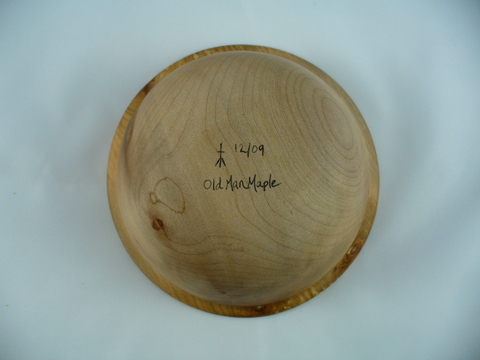 Back to the shop…