Well, here it is, The Craftsman Style Coffee Table, done, finally. 🙂 As you can imagine it feels quite good to have this project finished. It certainly was a rewarding one!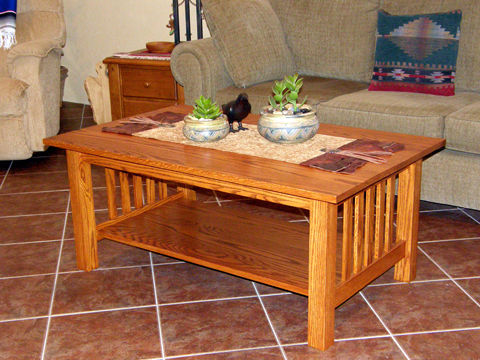 Now, though it was started almost a year ago I estimate that even with the finishing it only took around 40 hours to complete. Considering that there was a lot of different techniques that I had never done before and a lot of time figuring on how to accomplish them I believe that all in all it went quite well.
This was the first 'large' project that I had done in years so taking it piecemeal like this worked out great. Although the finishing got to be a bit frustrating on the 3rd or 4th resand it still remained a 'labor of love'. 🙂
Here are a few more photos of the finished table: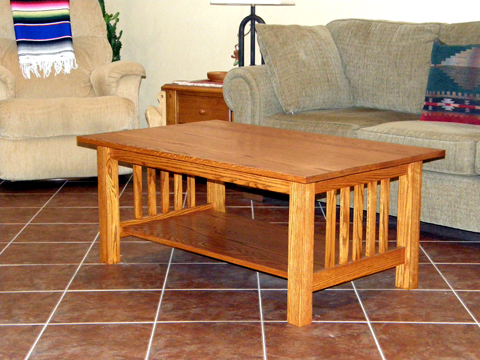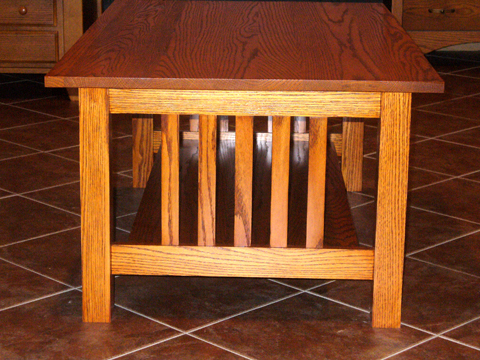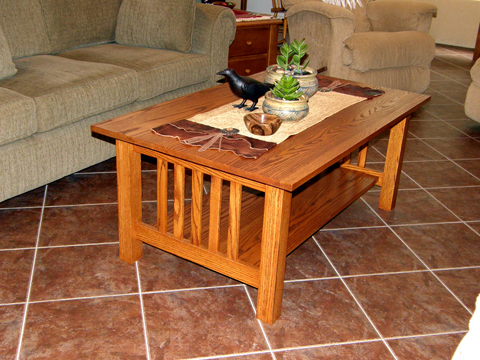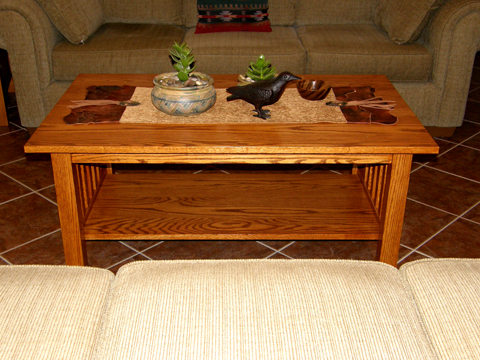 What next? Now it's on to the two matching Craftsman Style End Tables, parts 2 aand 3 of the 4 part set. I expect that these won't take as long to finish… at least this is what I told the 'boss'… 🙂
You can follow along with the building of the rest of this project via these links:
Craftsman Style Coffee Table Done!
Back to the shop…