Well, this weekend allowed me to get a bit of time in on the Craftsman Style Coffee Table that I have been puttering away with for the fast few months. I was able to get the slats for the ends cut, mortised and tenoned.
I went with five same-width slats evenly spaced from each other with a much larger space at either end. They are centered on the skirt and stretcher.
Both the top skirts on the short side and bottom stretchers were mortised with 1/4″ mortises: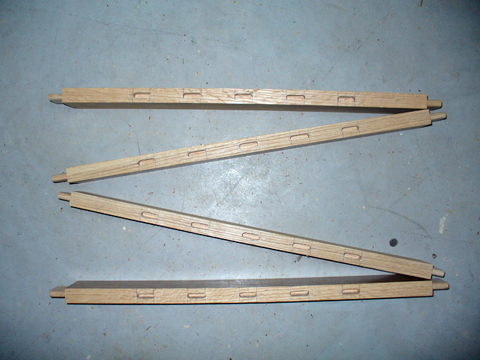 The slats were cut at 11″ long, 1 3/8″ wide and 1/2″ thick with 1/2″ tenon: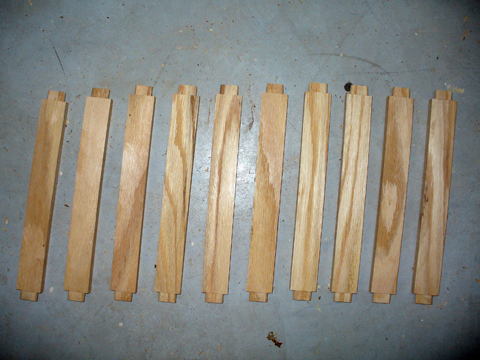 Here is one of the table ends with the slats installed: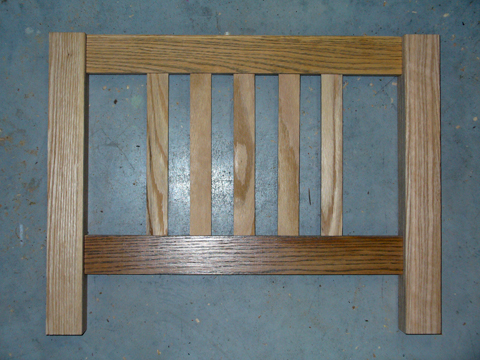 Here's another photo of the table: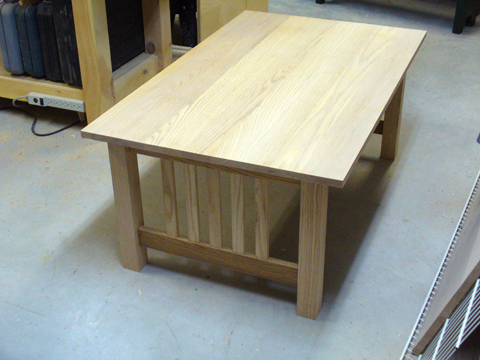 Next, I'll tenon the bottom shelf and mortise the bottom stretchers to accommodate the shelf tenon.
You can follow along with the building of the rest of this project via these links:
Craftsman Style Coffee Table Part 4
Back to the shop…