This is a Southwest style pot that we made for ourselves for Christmas. It is made of Cherry and it is approximately 10 inches in diameter and 7 inches tall.
The lower portion features a 'swirl' pattern that was made by using pyrography tools. Both the lower portion, the rim and the inside were dyed black. The dyed parts were buffed with steel wool to give them an antique appearance.
Here's a photo showing this a bit more in more detail: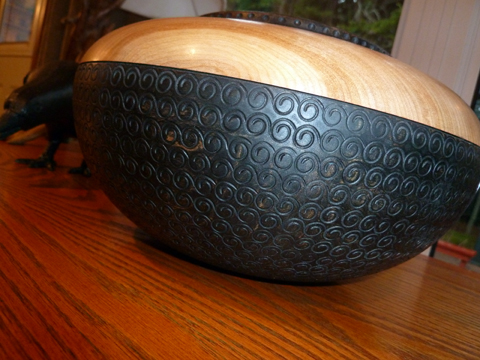 Working with Cherry is always enjoyable. We were able to get a consistent wall thickness that was reasonably thin therefore giving the pot an acceptable lightness when handled.
This was a fun project, especially since it was to be a gift. Yes, we were very pleased. 😉
Back to the shop…