Here's a Southwest-style spalted Maple pot with turquoise inlay that we made a couple of days ago. It is made of Sugar Maple and it's about 9 inches in diameter at it's widest and about 6 inches tall.
This is a beautifully figured piece of spalted wood that could only have been accentuated with a bit of inlayed turquoise. 🙂
We finished it with just one coat of tung oil and then sprayed it with a matte finish to keep its natural look.
The grain and lines created by the spalting are quite mesmerizing. We find it hard to walk by this piece without picking it up and taking a closer look. 😉
Here are some more photos: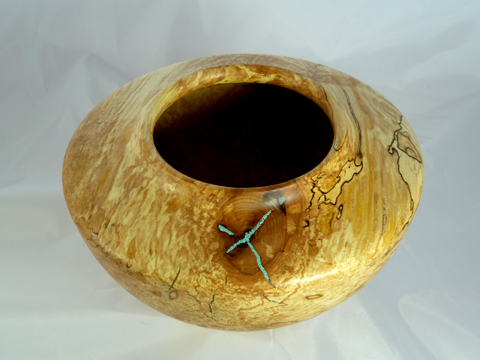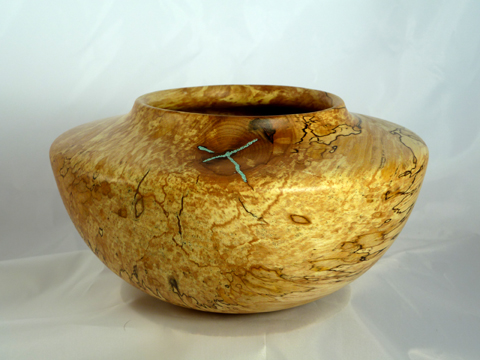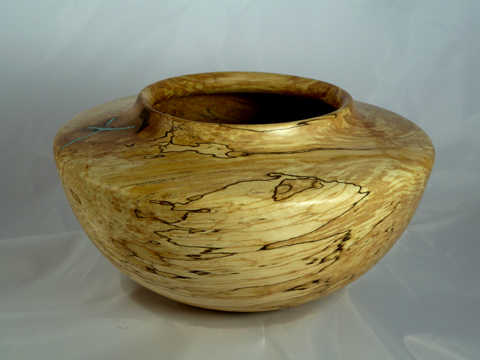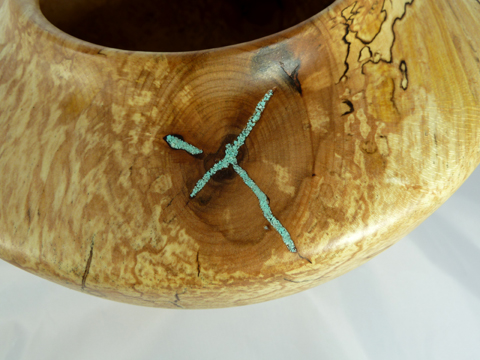 Back to the shop…