Here's another Maple bowl with textured band in the Peyoke style that features a textured band. It is very similar to the previous one except that the texturing has been widened, stained and a series of staggered burned dots have been added.
It is about 6″ in diameter and 3″ high and it is finished to a shine. The textured band has been stained and finished with a bit of wipe-on poly.
The stained texturing really gives a contrasting color and the dots give it somewhat of a 'bubbly' look..
The sides have been turned a bit thicker (3/16″) than the previous one but it still has a feel and look of lightness to it.
Here are a few more photos: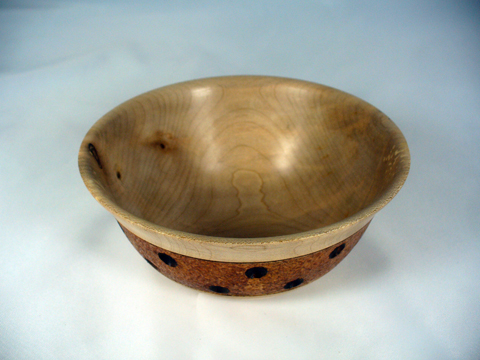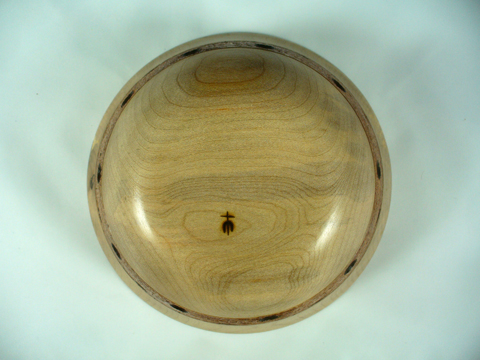 Back to the shop…