Here's a couple of tool handles that I recently turned. One was for a marking knife and the other was for a scraper burnisher.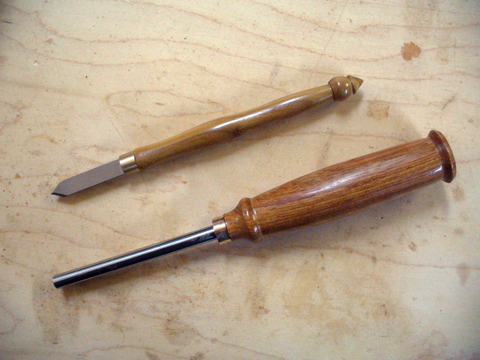 Several months ago I ordered the hardware kits for these tools from Czeck Edge Hand Tools. Shortly after ordering I realized a mistake in my shipping info and sent them off an email Almost immediately I received a reply from owner Bob Zajicek who confirmed my address change. He also made me aware of the Pattern Pilot style of marking knife that was so new it hadn't been listed on their website yet. The Pattern Pilot uses a medium sized blade which would be better suited for my general use and it was on special, cheaper than the one I was going to order! Bob offered to change my order and refund the difference. In fact, he said, "I'll take care of it personally". Hey, I was sold! It's not often that one receives service like this.
Upon receipt I was quickly impressed with the quality of the hardware kits. The marking knife kit features a precision ground sword point blade of heat treated O-1 tool steel 1/16″ thick X 3/8″ wide X 2″ long. A satin polished machined bronze ferrule is also included. The kit comes with complete instructions and a pair of extra point guards.
The completed knife is 8″ in overall length with a 6″ handle. It is 5/8″ maximum diameter and it is made out Olivewood.
Here are a few more photos of the Pattern Pilot marking knife: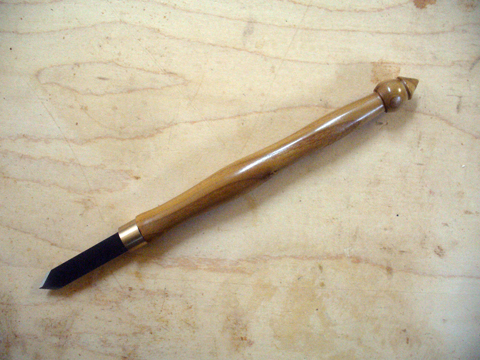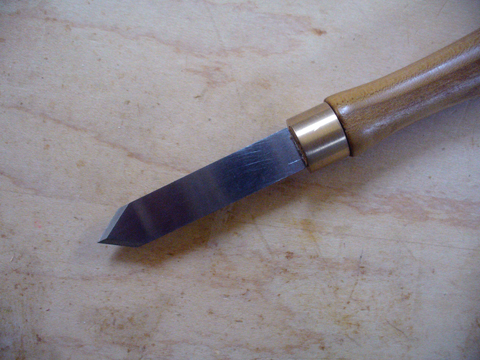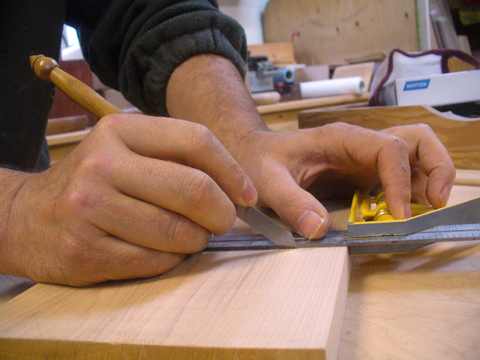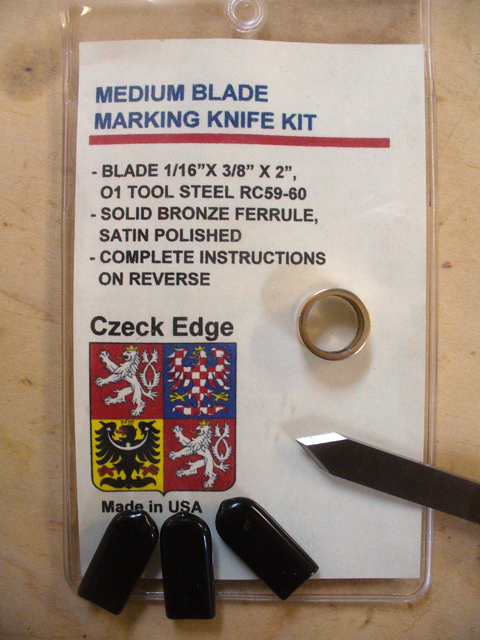 The scraper burnisher kit includes a burnisher rod that is 11/32″ in diameter, 4 7/8″ in length and made of M2 high speed tool steel hardened to RC 62 – 64, center-less ground and polished to a 4 micro finish. A satin finished 5/8″ OD machined bronze ferrule is also included along with complete instructions.
Once completed the burnisher ended up at 9 3/4″ overall with a 5 1/2″ handle. It is 1 1/8″ diameter at it's widest and it is made of Jatoba.
Here's a few more photos: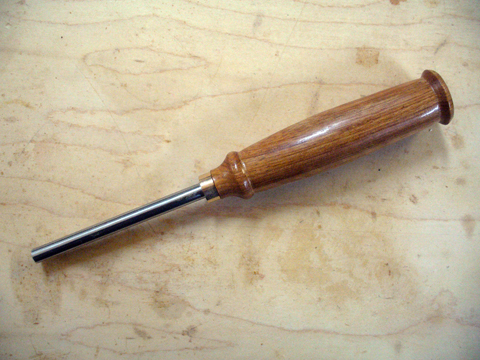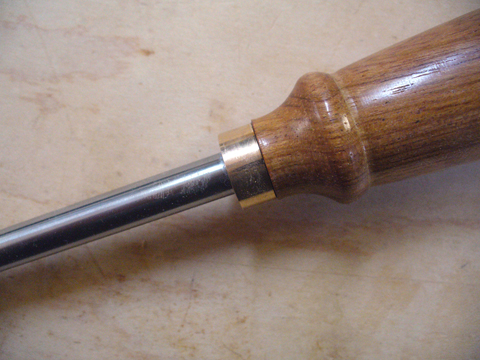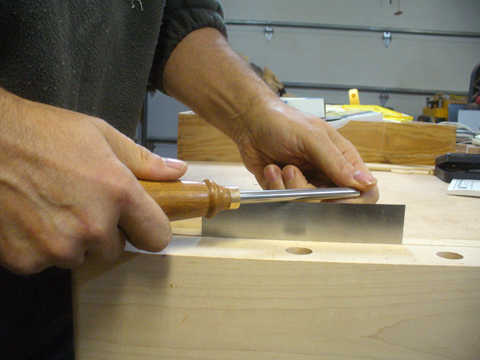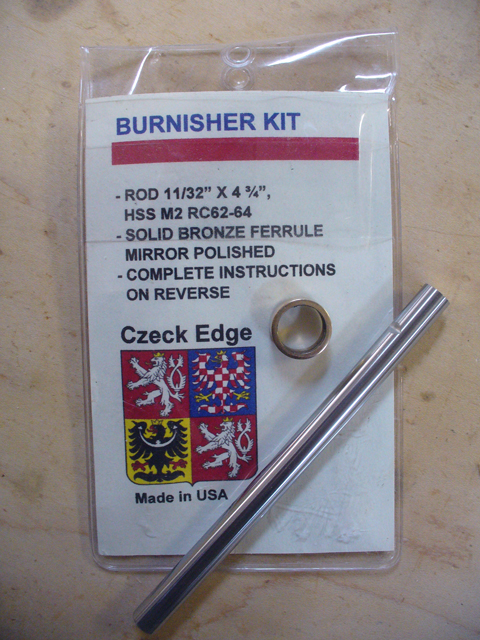 Both of these tools are now a handy addition to my shop.
Czeck Edge Hand Tool began manufacturing layout hand tools in 2005 with a vision to provide tools with bench made quality, high performance and affordable prices, of which, and certainly in my opinion, they have done. They use the finest materials and a combination of traditional and state-of-the-art processes to achieve these goals. The enthusiastic response their tools have received from their customers is their benchmark for success. Their tools are warranted to perform to your complete satisfaction or they may be returned at their expense for a full refund.
If you're interested in making your own marking knife or scraper burnisher you can find these quality kits here.
Back to the shop…