I just returned from a successful 'rust run' to Maine where I spent several enjoyable hours perusing the extensive collection of old tools at The Liberty Tool Company located in the small town of Liberty, Waldo County, Maine.
This was a trip that has been in the works since I visited their sister store, Captain Tinkham's Emporium, last year. It certainly was worth the wait but after this visit I sure wish that I visited a whole lot sooner!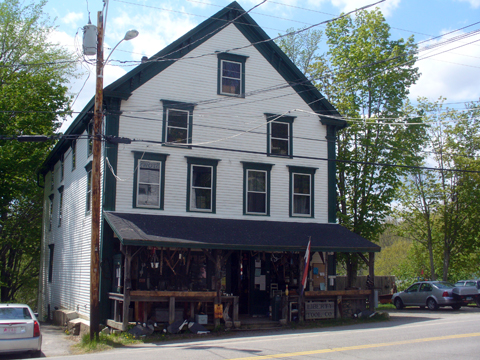 The Liberty Tool Company is owned and operated by The Jonesport Wood Company which maintains three locations, the one here at Liberty, Captain Tinkham's Emporium in Searsport and the Hull's Cove Tool Barn just outside of Bar Harbour. Their primary mission is the search for and recovery of usable woodworking tools for reuse as well as for the collections of the Davistown Museum.
Liberty Tools, the larger location of the three, is New England's largest secondhand tool company and it is easy to see why! The place is jammed full from floor to ceiling with what appears to be every tool that was ever available to man. 🙂 Seriously, I have never seen so many tools amassed in one place.
Here, have a look for yourself: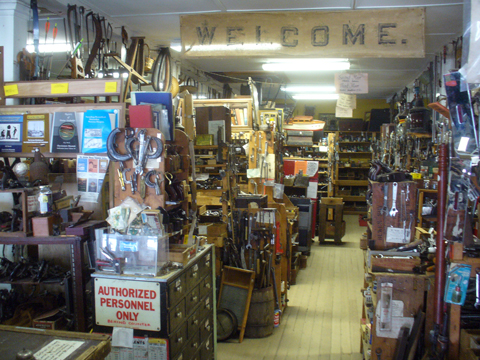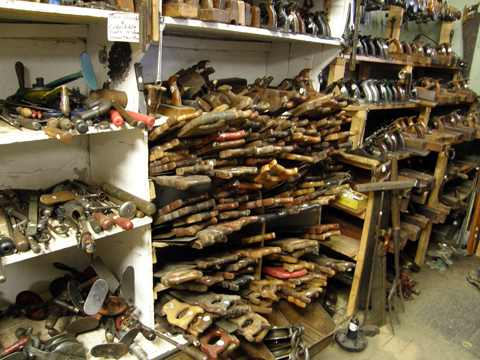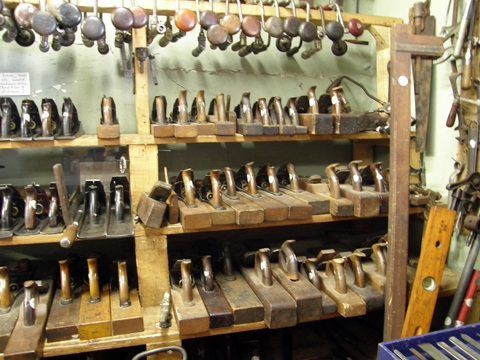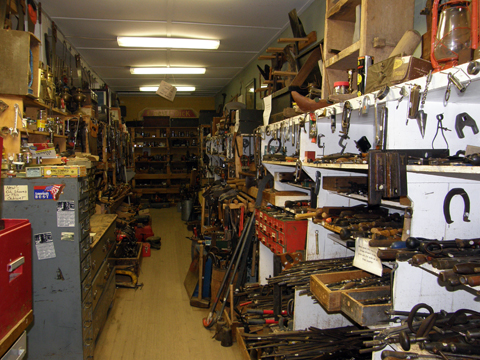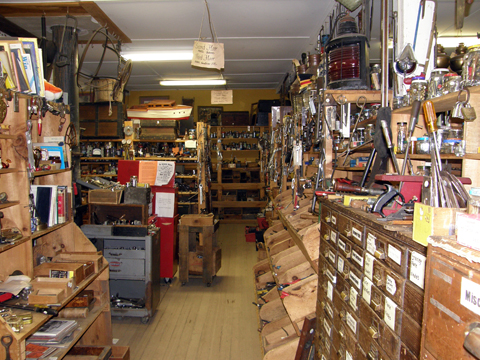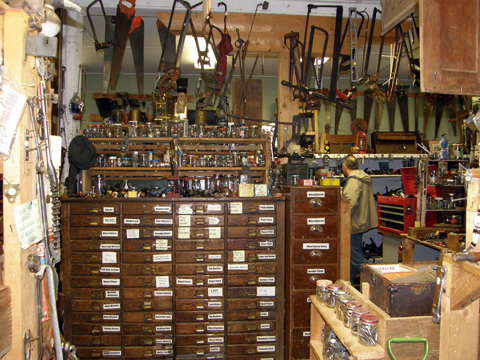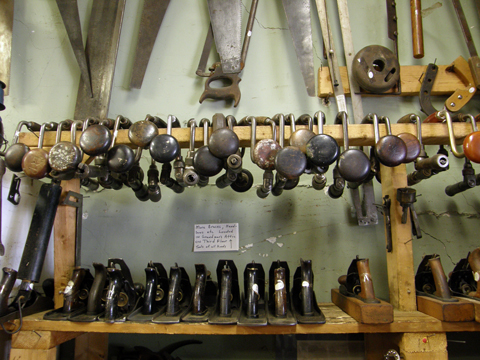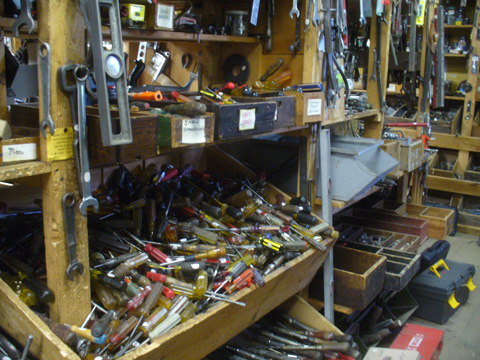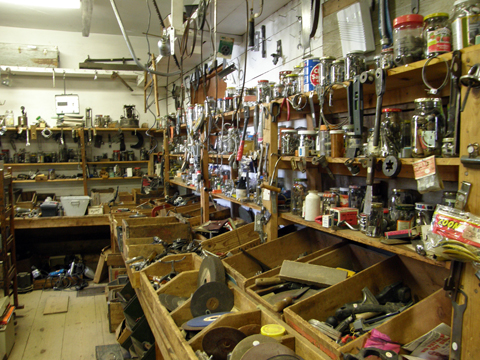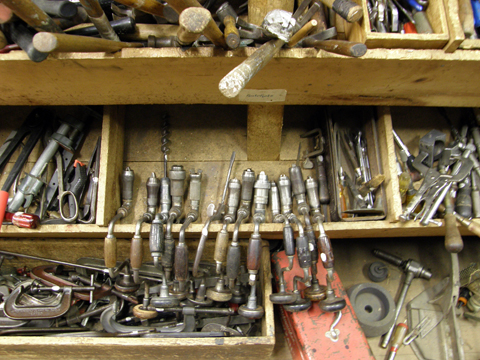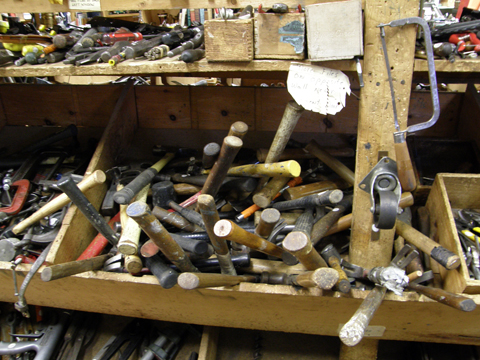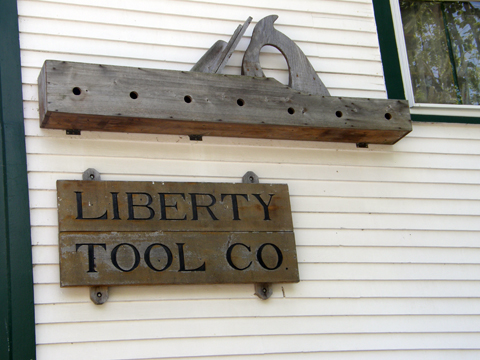 It's a feast for the eyes isn't it? No doubt it's obvious that I was quite taken with this place. 🙂
It's not only the amount of tools available here that makes this one of the greatest places that I have found to buy old tools either. Another reason, and this is a biggie, is that they are in the business of selling old tools, not 'antiques'. Therefore, not only is the store more conducive to rummaging and rooting, the items are priced accordingly as well. (There's nothing more frustrating than finding some uppity-up trying to sell an old tool as an 'antique' with an exorbitant price tag simply because it has some rust on it! Not so here.) Liberty Tools is a galoot's paradise. It's a one-stop yard sale of tools!
My take-homes today were a #3, a #4 and a #5 Stanley plane and an array of chisels manufactured by the James Swan Company: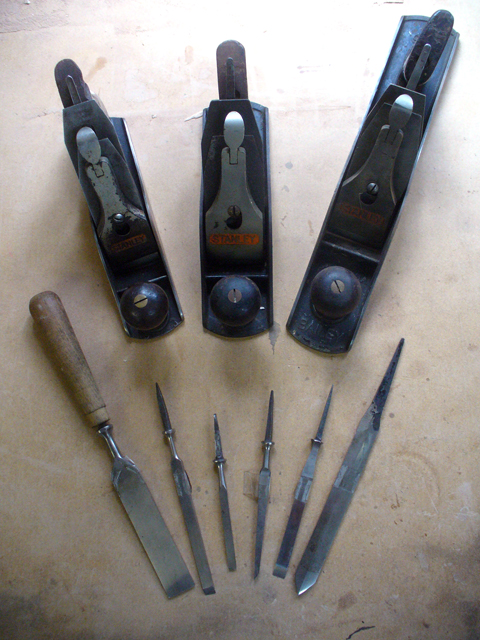 I'll have more on these later when I refurbish the planes (and as you can see there is very little needed) and make handles for the chisels.
This is definitely a must-see place for any woodworker or those interested in old tools. The staff is great, the prices are right and the selection is out of this world!
I'm already planning my next run. 🙂 See you there soon!
Back to the shop…