The cover reads, "A celebration of the depth and breadth of American craft, Craft In America is the first book to reveal the social, cultural, and historical importance of our most personal art forms. This companion to PBS's groundbreaking documentary explores how crafts have sustained us throughout history and shaped our identity as Americans".
Inside, we found this to be a fantastic book for the maker, all makers. Though it focuses specifically on American craft it is "celebrating two centuries of artists and objects" which will appeal to anyone with an interest in craft and it's history.
Following a prologue by Jimmy Carter, the United States Ex-President (who is himself an active woodworker and advocate of craft), and after an in-depth Introduction, the book separates into three parts; Communities of Culture, with emphasis on Religious communities, the Arts and Crafts Movement and Native Communities. There are several chapters in each of these sections giving a well rounded insight into their respective craft beginnings and subsequent histories.
There are hundreds of full colour photos showing beautiful examples of the craft that is being referenced. There are also quite a few black and white photos adding to the historical perspective. These, along with the easy to read, story-like prose, makes for an easily understood timeline and a very enjoyable read.
What really intrigued us about this book is not just the history, but how each source of craft intertwined, creating, and no pun intended, a tapestry upon which today's craft is firmly built.
Like the Craft In America TV series this book is rich in the knowledge it shares.
Here are a few photos of what you can expect to see inside: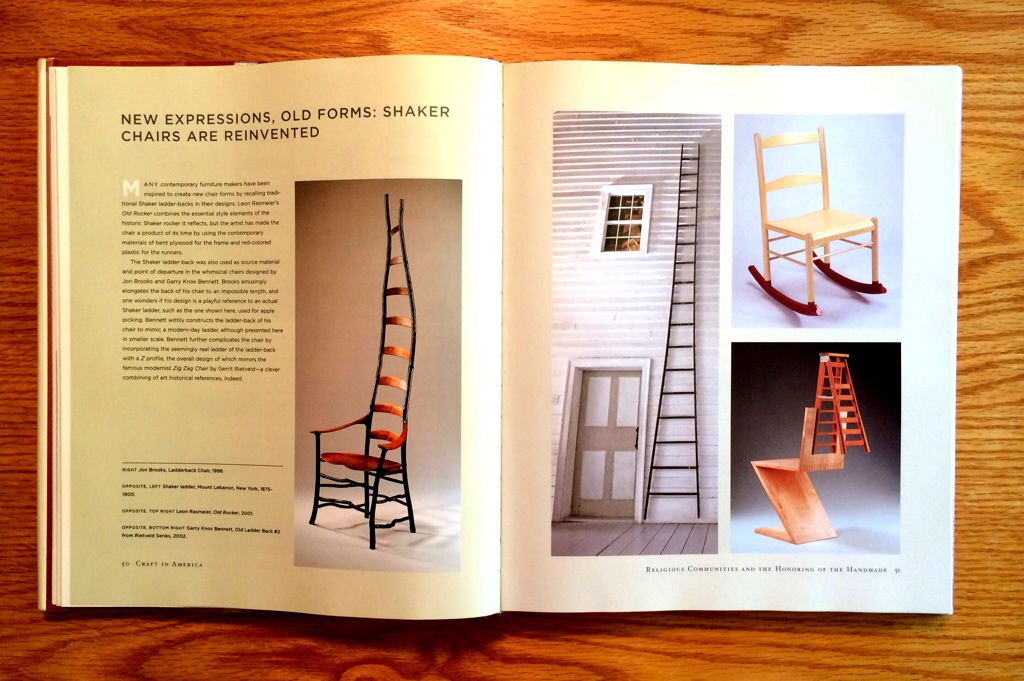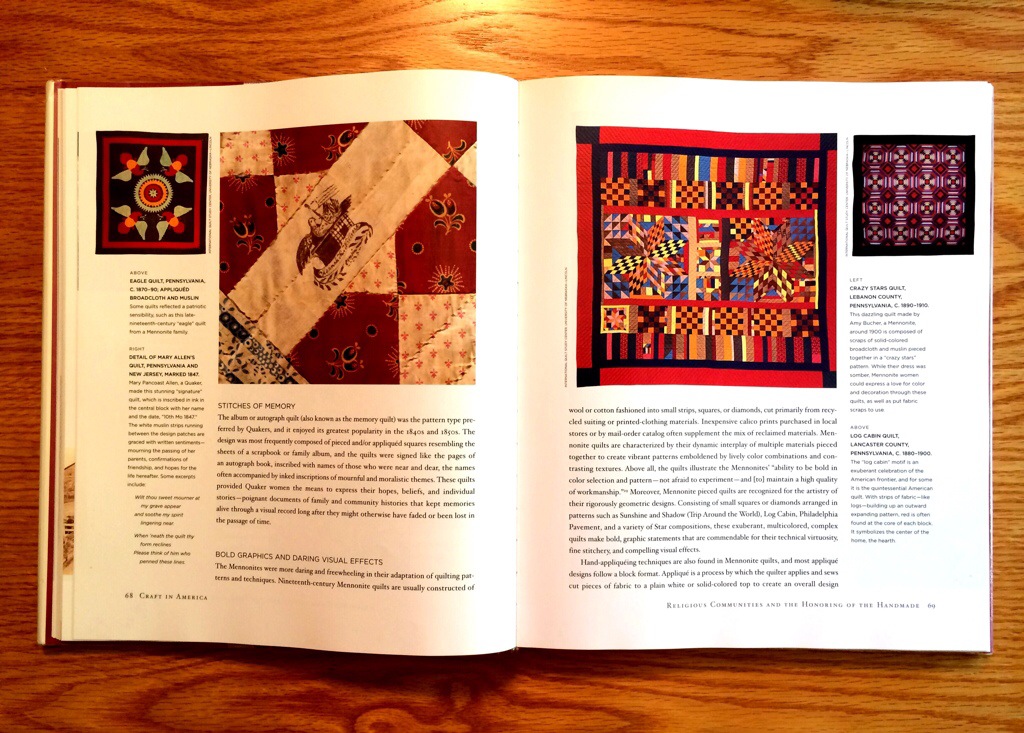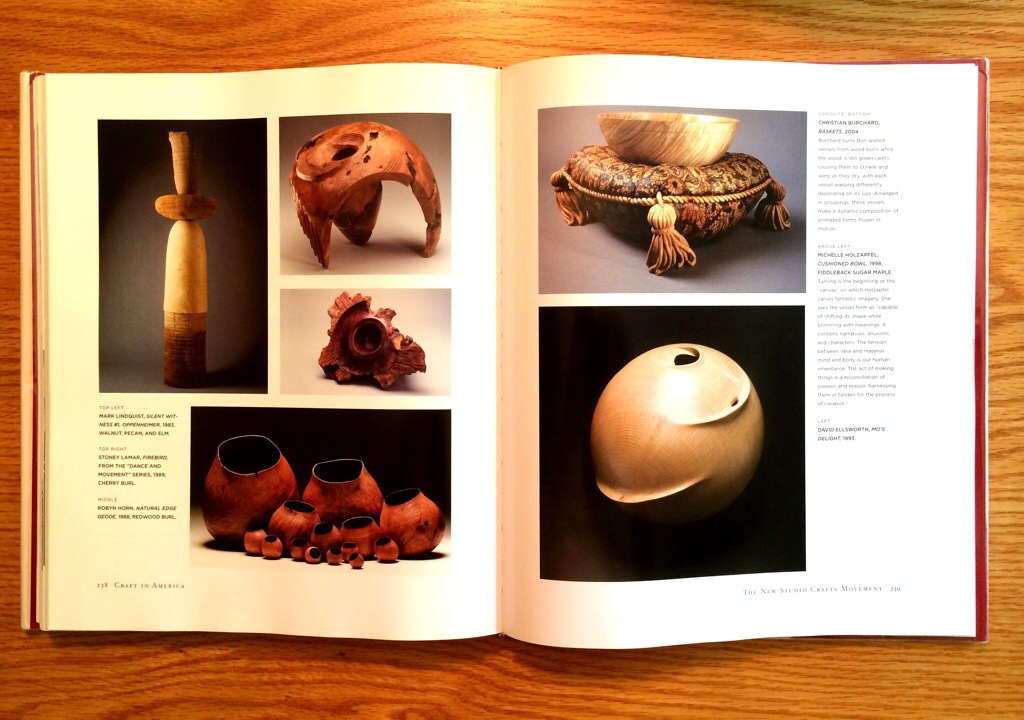 We recommend this book for anyone that works in or with craft, anyone who collects craft or anyone just interested in craft and it's history.
If you would like to read it check with your local library, it's likely that they have a copy. If not, or you would like your own copy, it would certainly be worth the purchase price.
Enjoy!