Bold Boards In Production! Though not officially over, the Labour Day Weekend traditionally signifies the end of Summer and here it is, just the day after, and we're already getting board! Yep, you read that right, getting board! 🙂
It's time to get started on our cutting and serving board production in order to have adequate stock for the Winter holiday and Christmas markets, and to allow time for the making of other things. We like to break production items down into smaller chunks so that the process is not so daunting.
Here are a few "work in progress" photos showing some of the steps we take to make our Bold Boards:
First, of course, is the choice of wood. Here we are using exotics like African Zebrawood, Padauk, Wenge, Pau Amarillo and local woods like Maple, Cherry, Birch and Walnut: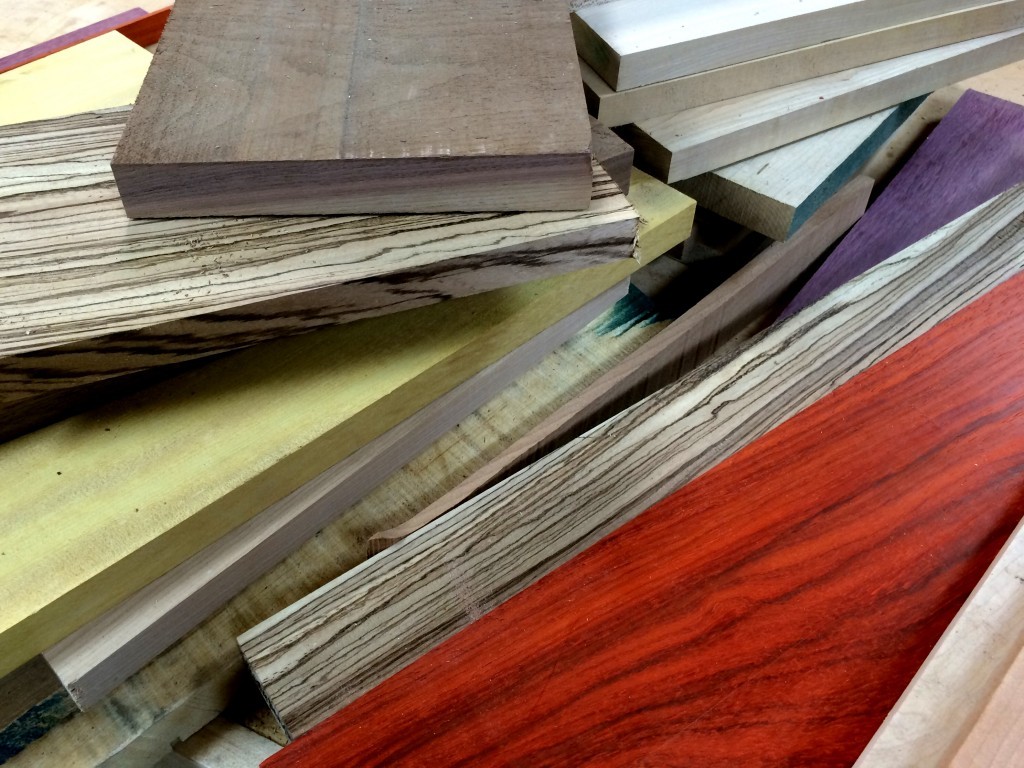 Next, and this is really the hardest part, is deciding which type of wood goes with another type of wood, to accent and complement. Even the length and width of each piece must be carefully determined to ensure proper proportions (whodda thought, huh? 🙂 ). This photo shows the collection of wood for each board: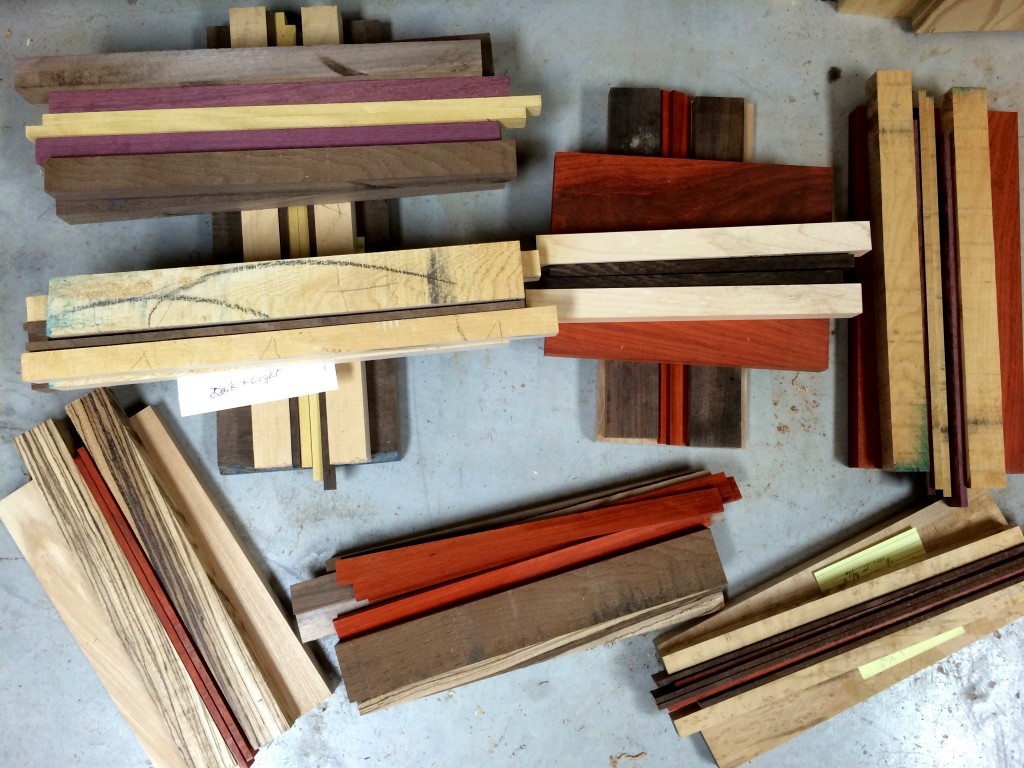 Once the boards have been designed, the wood cut and jointed, they are glued and clamped and set aside to dry: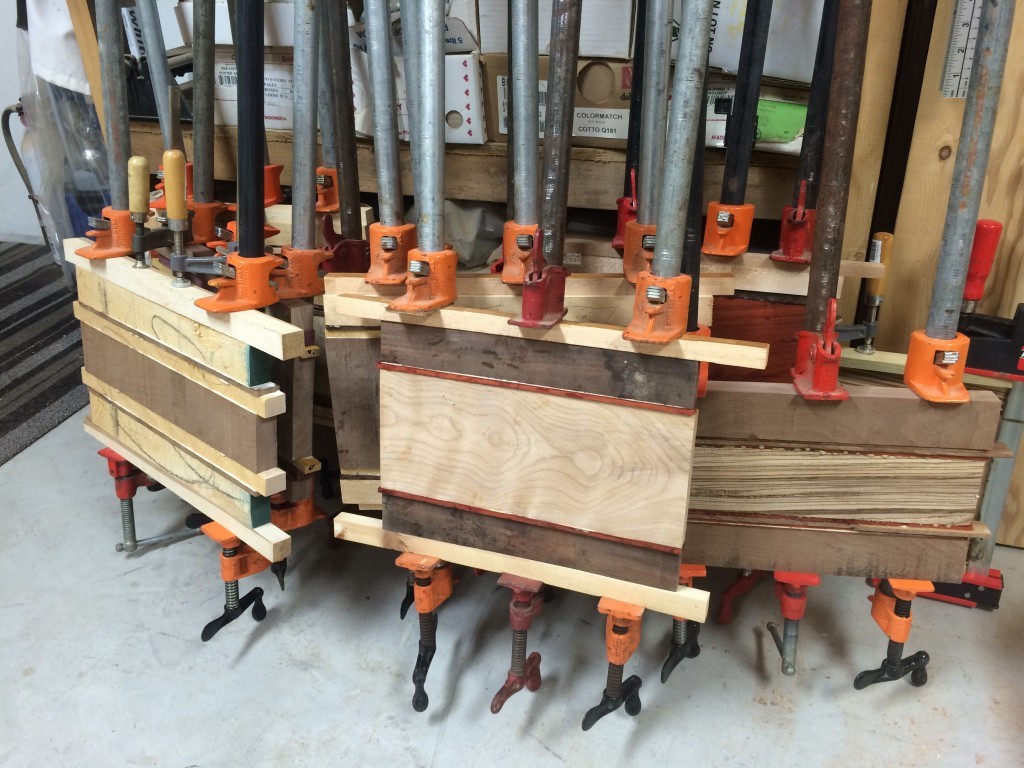 After the glue dries each board is jointed and then run through a planer. This ensures that they are an even thickness and flat. Then the ends are trimmed: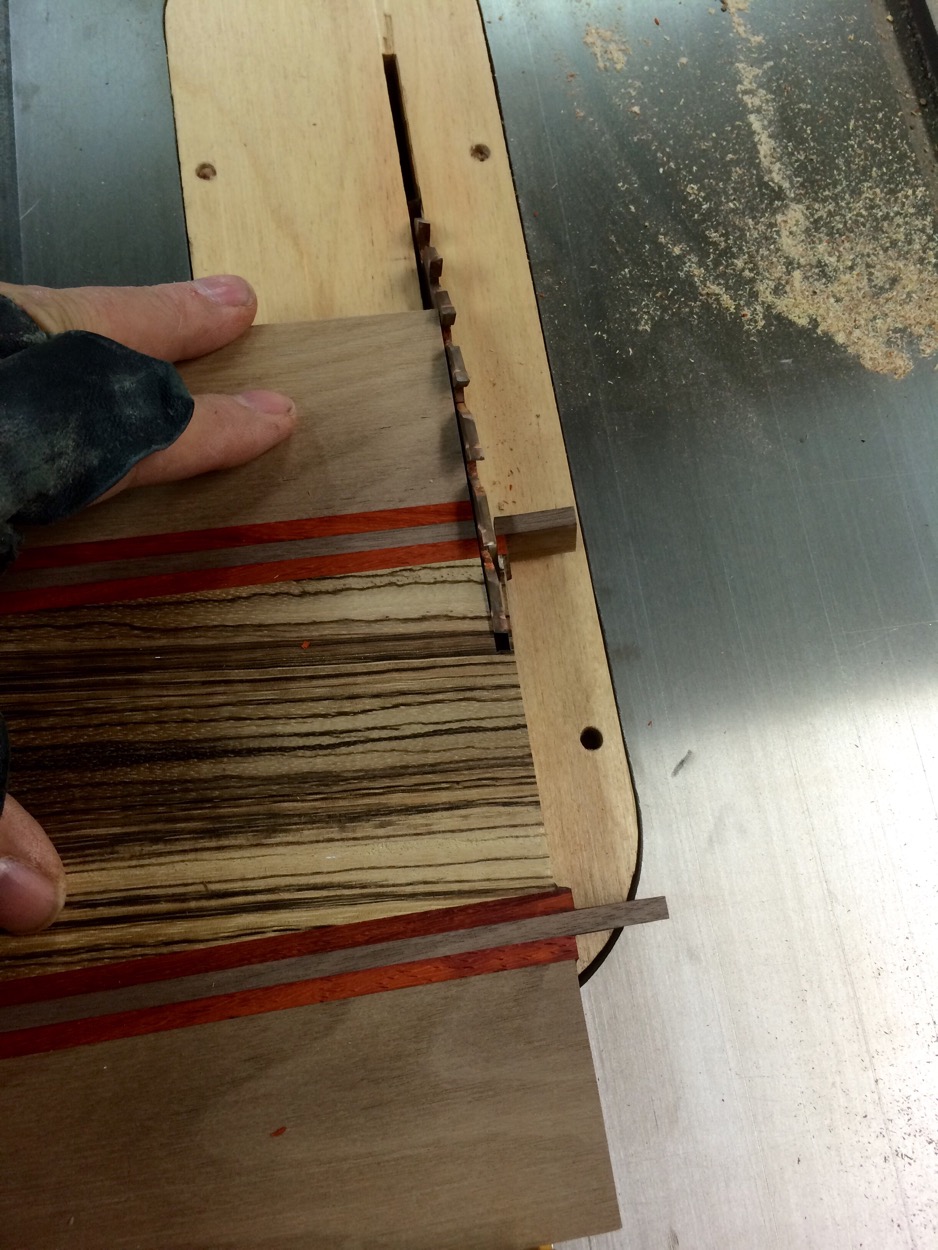 Then comes hours of sanding. Really. Hours. Boring! 🙂 But it's worth it when you run your fingers across the boards and they are soooooo smooth! Even more worth it when we begin to apply
our food-safe finish
. We just love how the finish makes the colours of the different woods in our Bold Boards pop!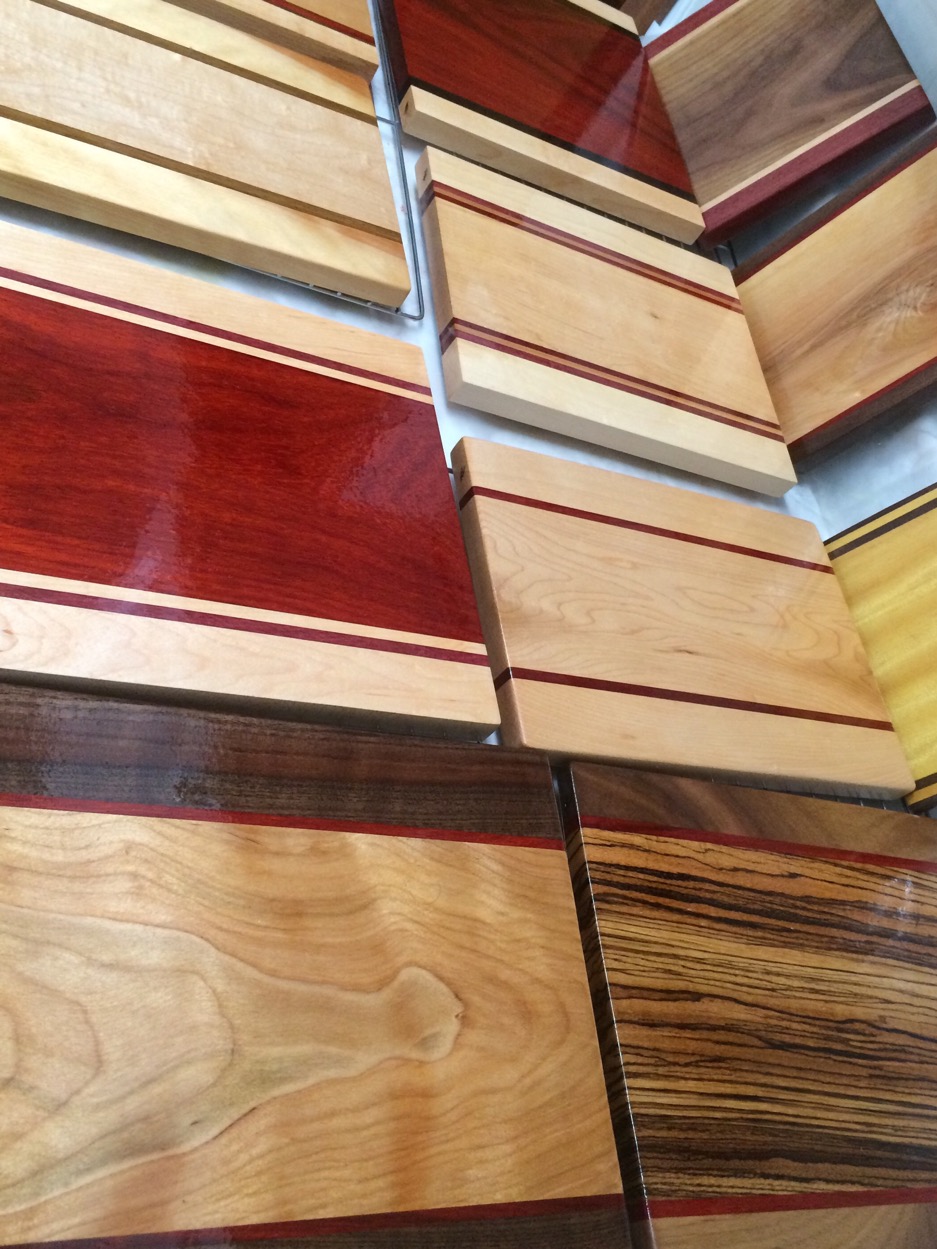 For some reason, it's around this stage that we begin thinking about sushi… or maybe charcuterie… perhaps just some crackers and cheese… 🙂
Once the finish dries each board is hand-rubbed and buffed to a warm glow and they are ready to serve. Click here to see the finished Bold Boards!
Back to the shop…