Look what we caught at our 2nd Annual Fish Makin' Derby: another Floppin' Flat Fish! It's a bit fatter and heavier than last year's catch, weighing in at a whopping two pounds and is 19 inches long!
The carved fins and eye not only gives it a totally unique look but also adds a nice texture to the piece.
This will certainly make a great serving board and an even greater conversation piece!
The variety of woods used include Purpleheart, Oak, Jatoba, Walnut, Cherry, Birch, Teak and Maple.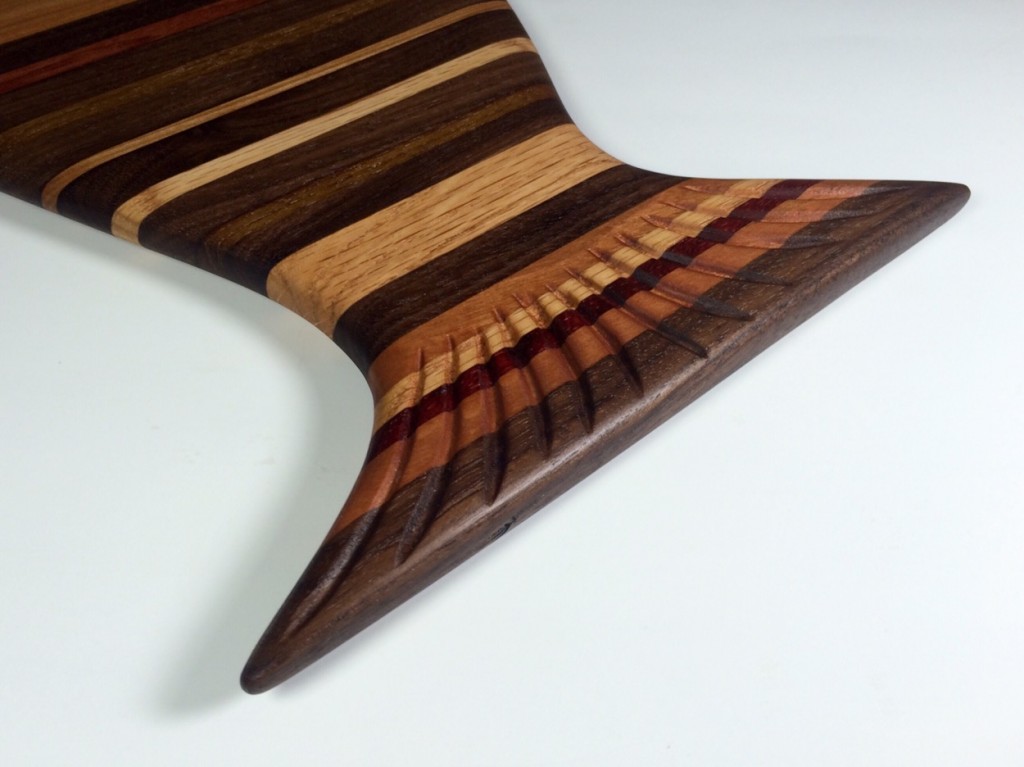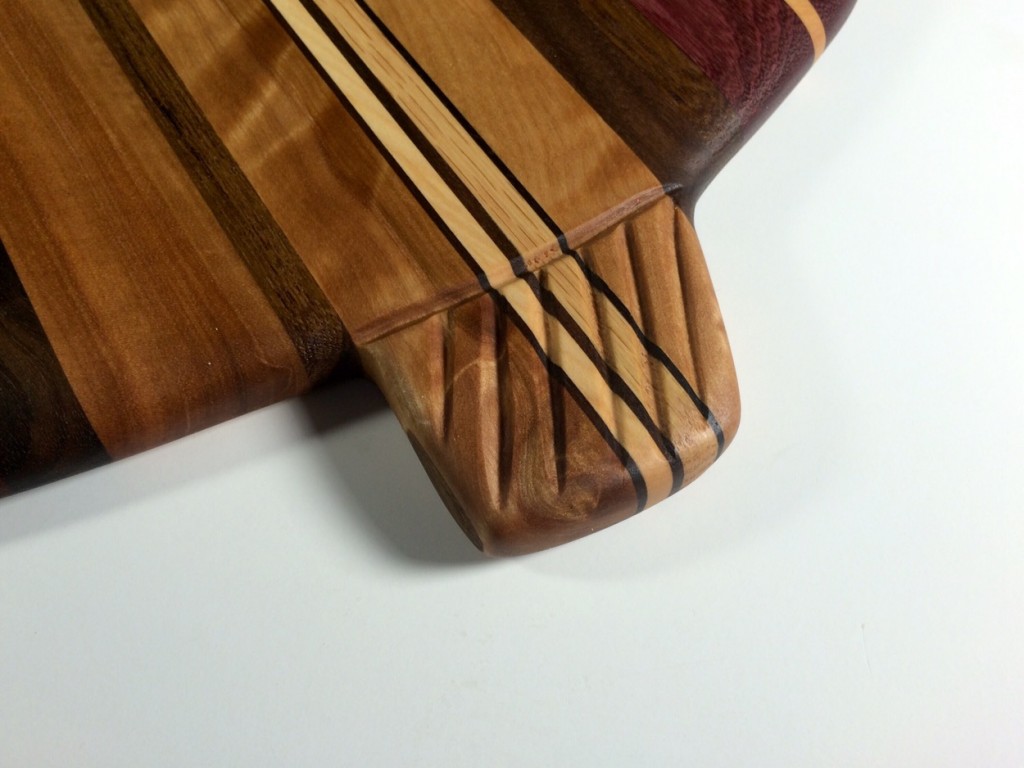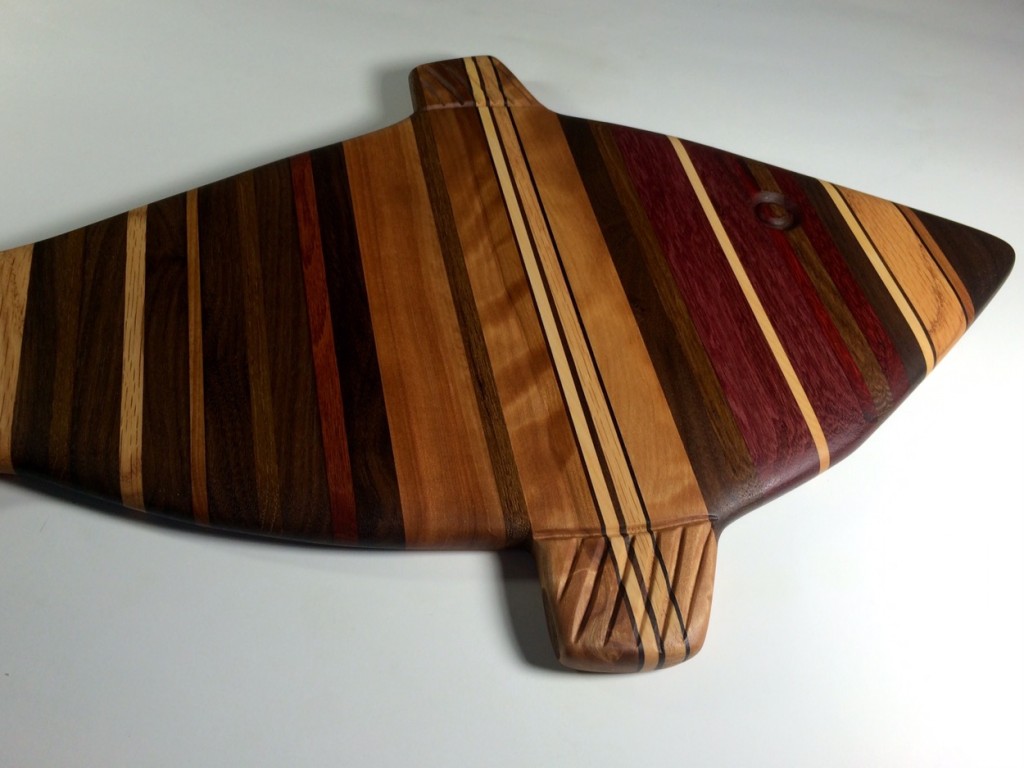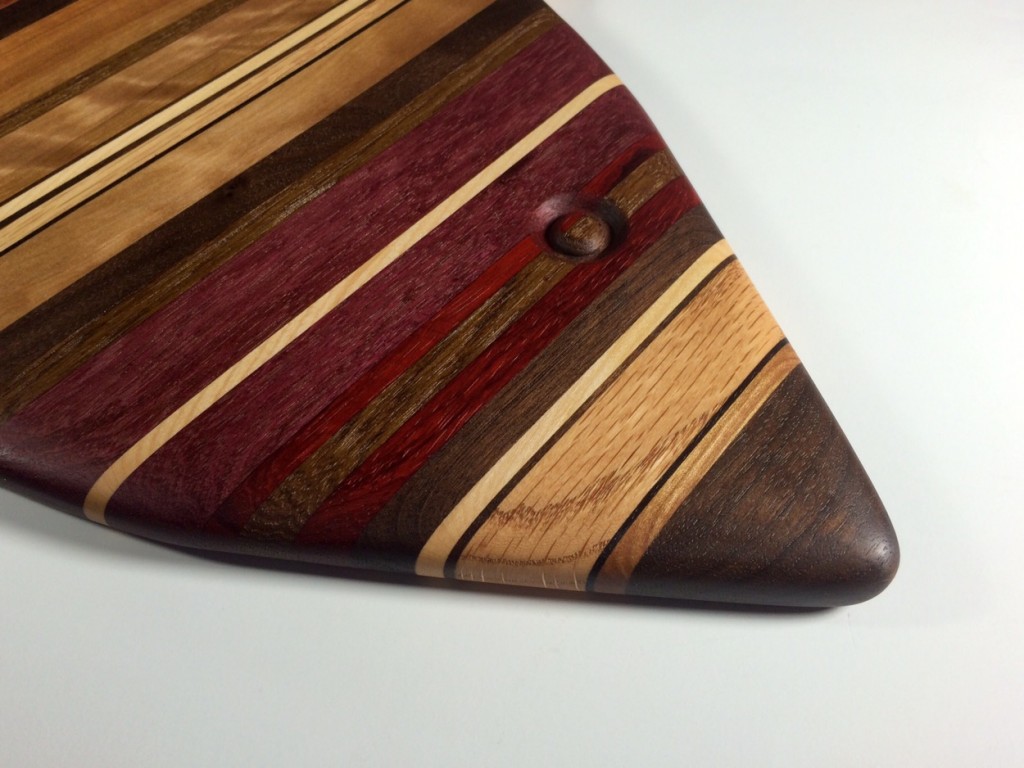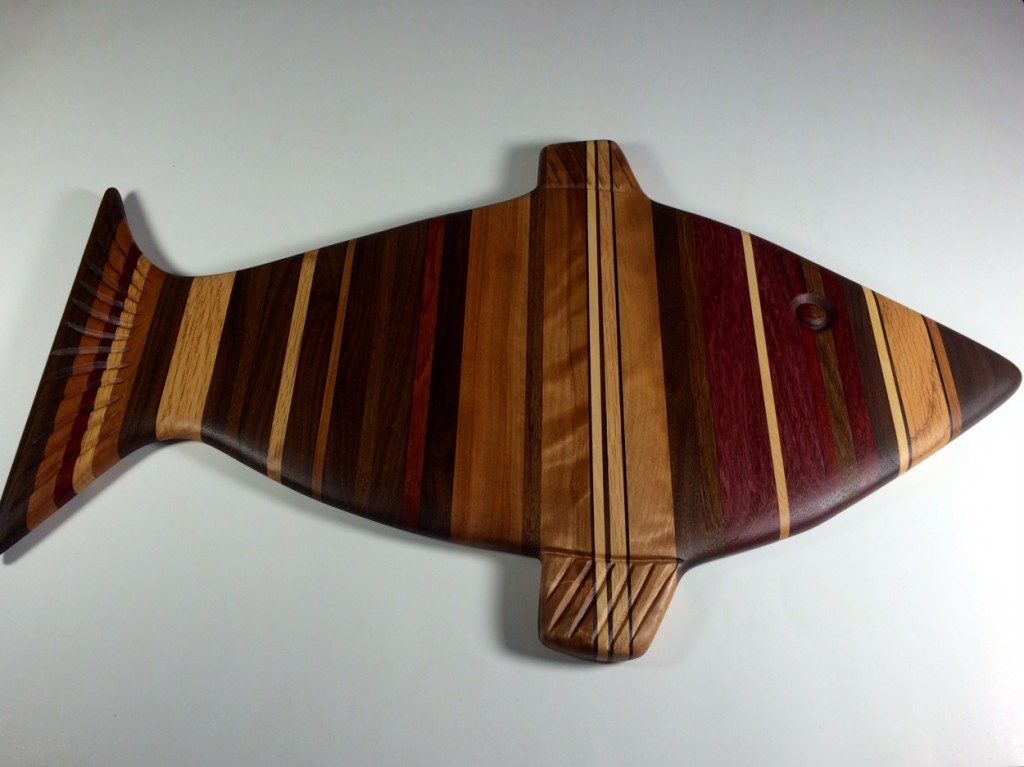 If you'd like to see last year's catch please click here!
Back to the shop…