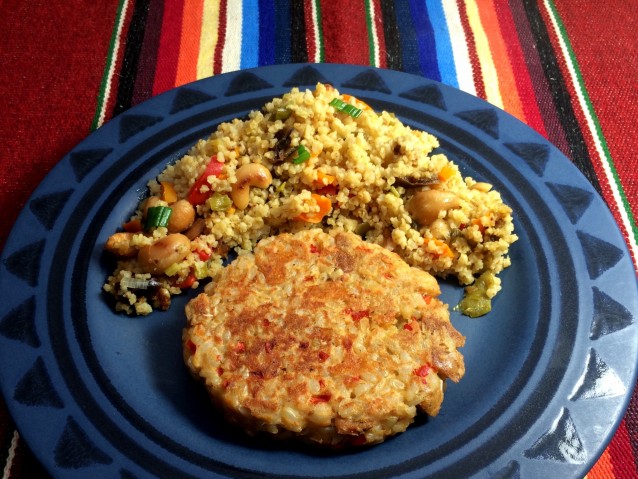 These burgers are a great way to get some more fish in your diet  They can be served in a bun with a bit of tartar sauce or along side a salad.  They are cost effective using canned salmon, rice and pantry staples. We have used dried dill when fresh is not available.  The kind of cheese is a personal choice but some recommendations would be a mild cheddar cheese, gouda or havarti.  They also freeze well but we usually don't pan fry the ones which are put in the freezer.
Ingredients
2 cups cooked brown rice
213g can wild salmon
2 large eggs, beaten
1 cup dry bread crumbs
1/2 cup red pepper, finely chopped
2 tbls onion, finely chopped
1/3 cup cheese, grated
1 tbls fresh dill, finely chopped
3 -4 grinds freshly ground pepper
Directions
Cook brown rice according to package directions and let cool to room temperature.
Drain canned salmon and remove skin and any large bones.  Do not worry about the small bones as they will disintegrate.  Place in a bowl.
Add the rest of the ingredients to the bowl along with the rice.  Stir to combine.
Shape into 6 patties.  Pan fry in a bit of olive oil over low heat until golden brown and firm.

Print This Recipe