A couple of miles north of Camden in Lincolnville, Maine is Windsor Chairmakers, where owners Jim and Nance Brown invite you into their showroom, to watch chairs being made and talk Windsors. I had a chance to drop by while in the area and I saw some great examples of their fine workmanship.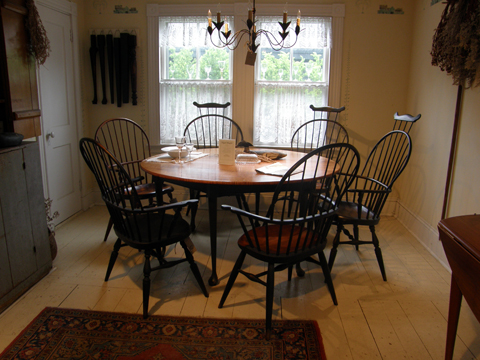 For over 20 years Windsor Chairmakers has been handcrafting Windsor chairs, a style that dates back to the 1700's. They also make tables, benches, stools, desks, beds, buffets and chests. In 2002, they added a line of custom-designed Shaker furniture.
All pieces are custom-made using traditional methods. For example, the chairs are made of ash with a deep scooped, one-piece seat and the tables are hand-planed.
The showroom is extensive! There dozens (100's?) of examples of different styles of chairs including sackbacks, continuous arm and some with built in writing tables. They stand behind their workmanship so much that there is even a display of their competitors chairs where you can compare the difference in quality.
The showroom is actually a house where you walk from room to room and floor to floor, each filled with displays. A new addition houses many examples of their Shaker style furniture.
I exchanged pleasantries with Mr. Brown who encouraged me to try out the chairs, to get a feel for them and I can assure you, they do 'sit good'!
Continuing out to the workshop I spoke with Michael Timchak, one of the craftsmen. He explained how the chair seats where made and told me that on a good week they produce 12-14 chairs. He was getting a set of eight chairs ready for the finish when I was in.
Here are some photos of my visit: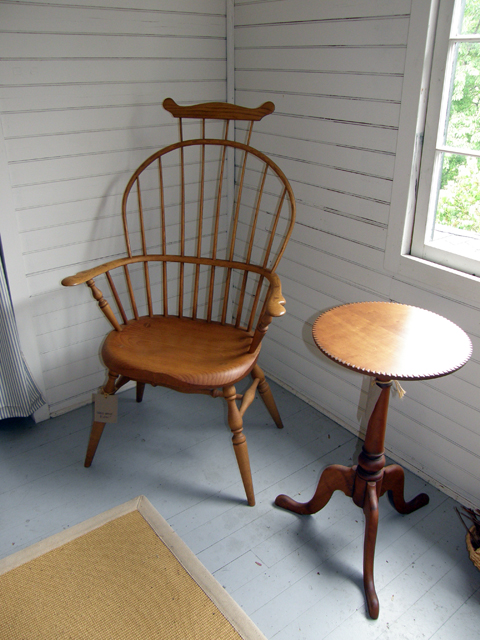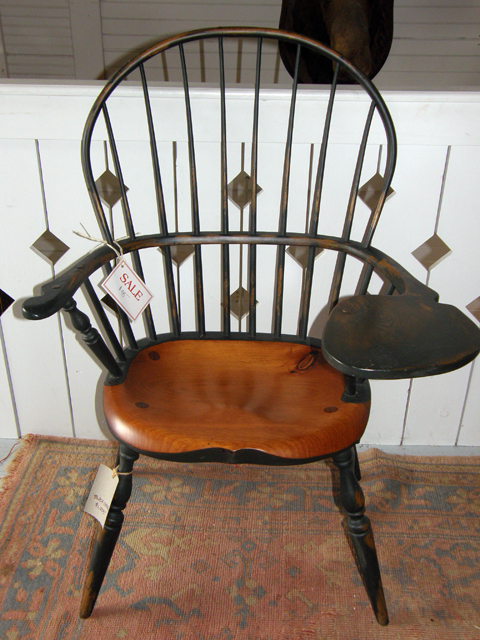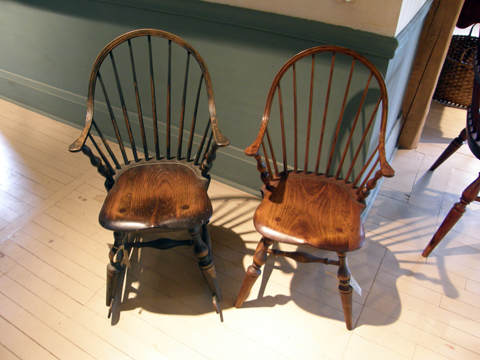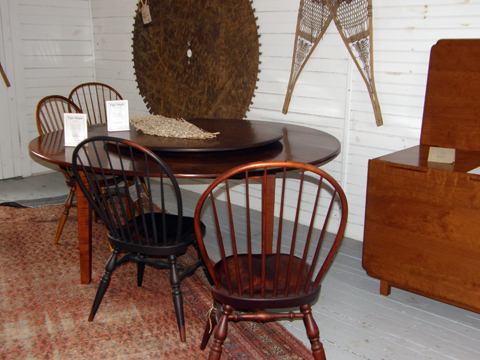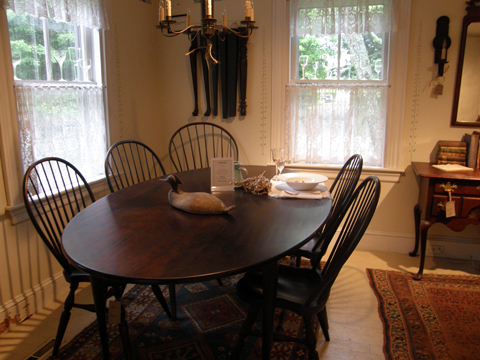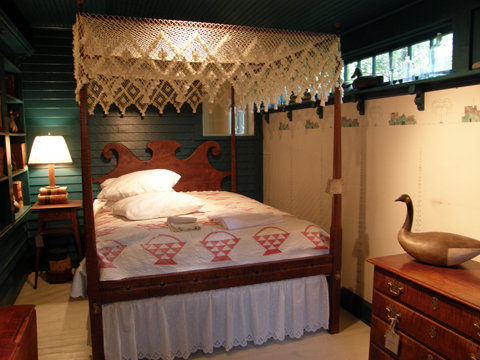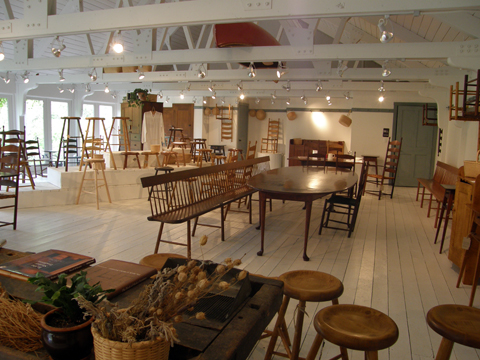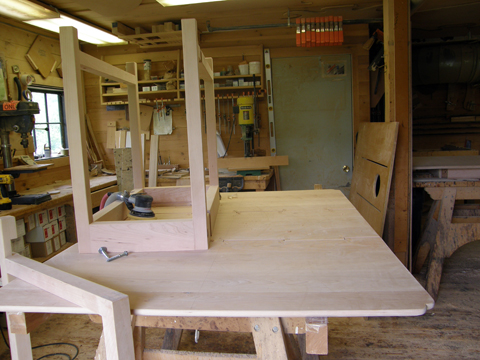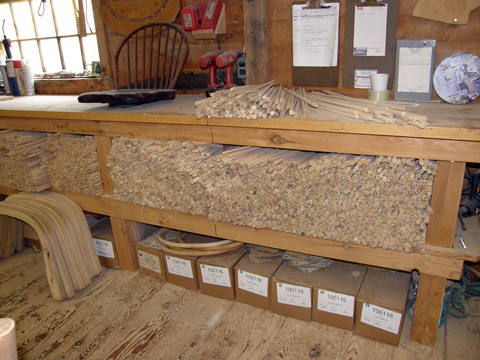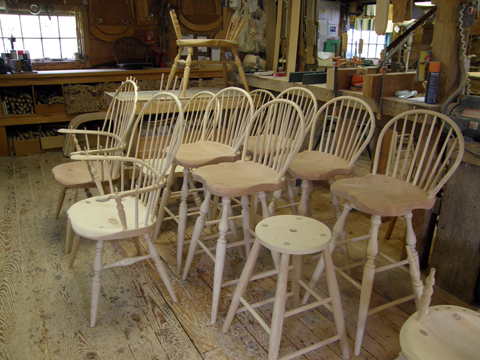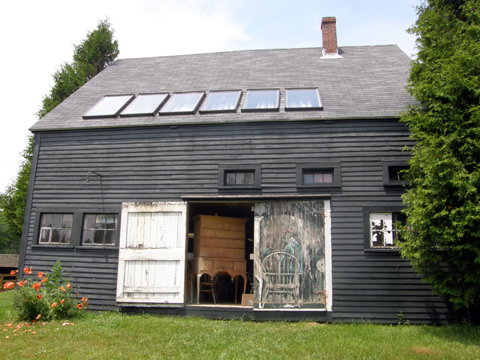 Like many woodworkers making a chair is on my 'todo' list. There is something about crafting of the most basic, functional pieces of furniture that carries a bit of woodworking romanticism. Making a chair with the quality, detail and workmanship seen here at Windsor Chairmakers is certainly the goal post one should hope to achieve.
So, if you're in the area drop by Windsor Chairmakers and 'sit a spell'.
Thanks Jim and Nance for a great visit!
Back to the shop…