Continuing down the road a few miles from Rockport, Maine and my stop at
The Center For Furniture Craftsmanship
I drove to the seaside town of Camden and stopped in at The Ducktrap Bay Trading Company.
The Ducktrap Bay Trading Company is a gallery that has been in Camden for over 25 years that features carved wildlife and marine art. There are almost 200 artists represented here and most of them have some relationship to Maine.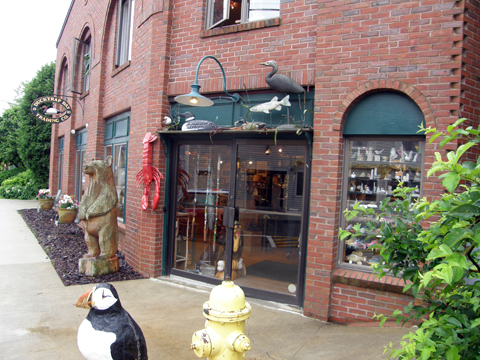 I spoke at length with Joyce Lawrence, who, with her husband Tim, owns and operates the gallery. She was happy to share her vast knowledge about the individual artists and their work. She was also very friendly, so much so that the only thing missing was a cup of tea, and I'm sure that if I stayed long enough I would have had that too!
The quality of work and the variety of different styles is outstanding. You'll find small carvings, large carvings, carvings in the round, relief carvings, wall carvings, scrimshaw and more! Here's a couple of photos: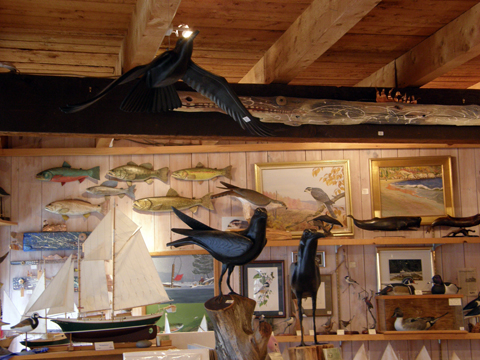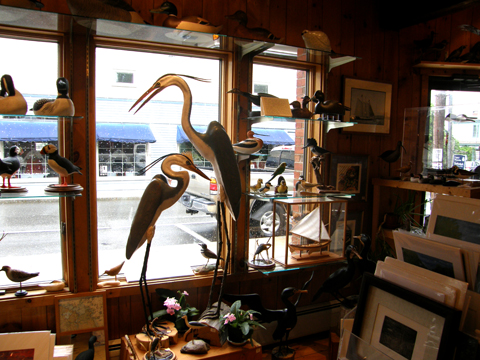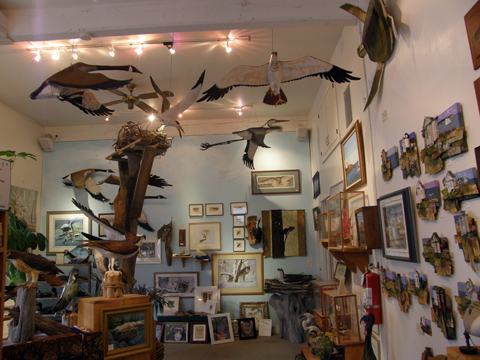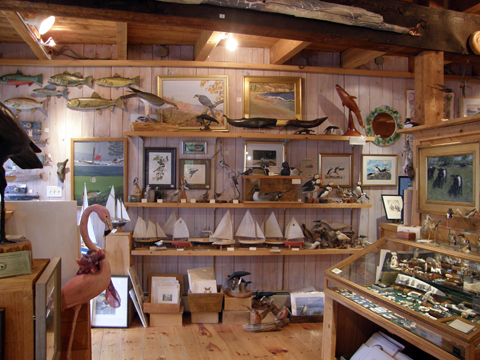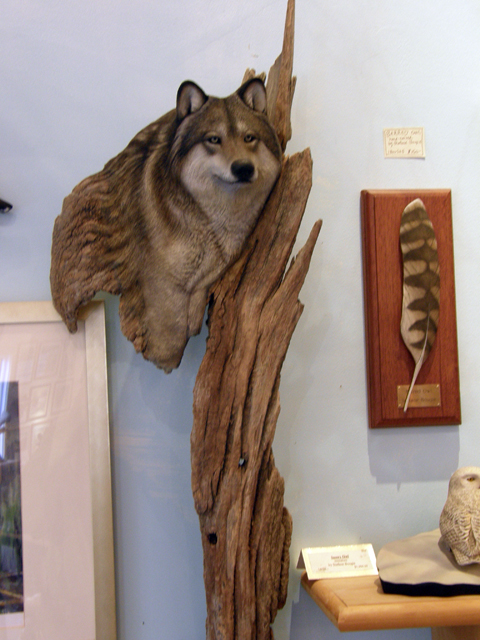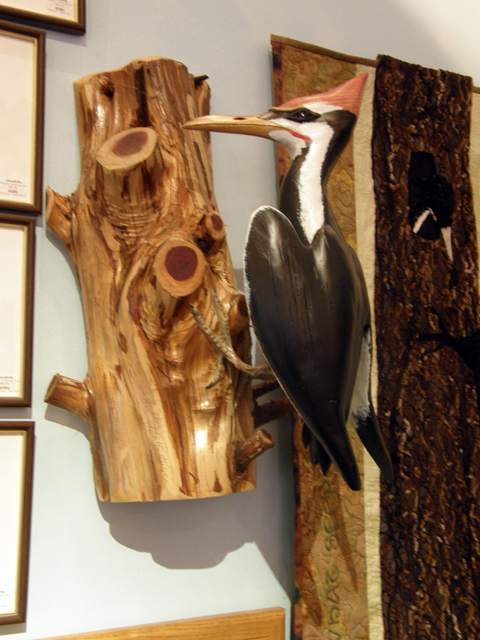 Joyce also shared a bit about the Camden area. It was at her suggestion that I took a scenic drive down Bay Avenue to visit North America's largest herd of Belted Galloway cattle (Belties or Oreo Cookie Cows). Thanks Joyce! 🙂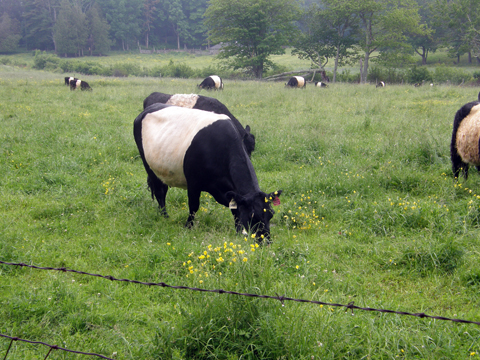 There are so many beautiful pieces here at The Ducktrap Bay Trading Company that it's easy to see why they have been in business so long – they know their stuff! It is the best representation of wood art that I have ever seen amassed in one place. This, plus the friendly, welcoming atmosphere, makes this a highly recommended stop.
So next time that you're in the Camden, Maine area drop by The Ducktrap Bay Trading Company. Be prepared to be 'wowed'. Oh, and bring your wallet, you just might be tempted. 😉
Back to the shop…