The fourth and final plate of my Incredible Plate Day is a plate (actually it's sort of a bowl!) made of Ash that is a lot more robust than the other three. It is also around 7″ in diameter and 1″ high. It too was finished with the Beall Buff System.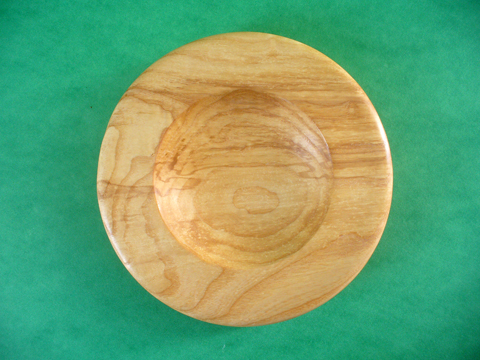 This piece of Ash was just on the nigh side of spalting so the grain has a much deeper color to it, almost orange.
This plate, or bowl, is the fourite of all four plates among friends and family. When asked why each of them answered it was the size, the thickness, the weight.
Here is a view of the side showing just how thick it is: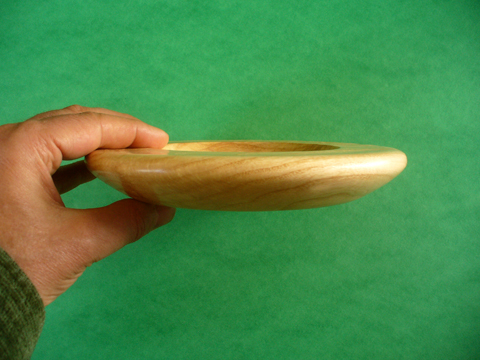 Here's a photo showing the bottom where you can also get some sense of it's size: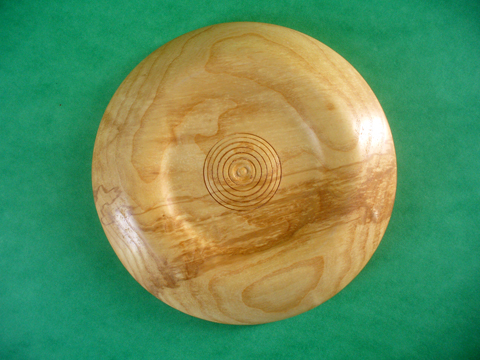 This concludes this series of plates. It was a great day of practice and fun.
Back to the shop…