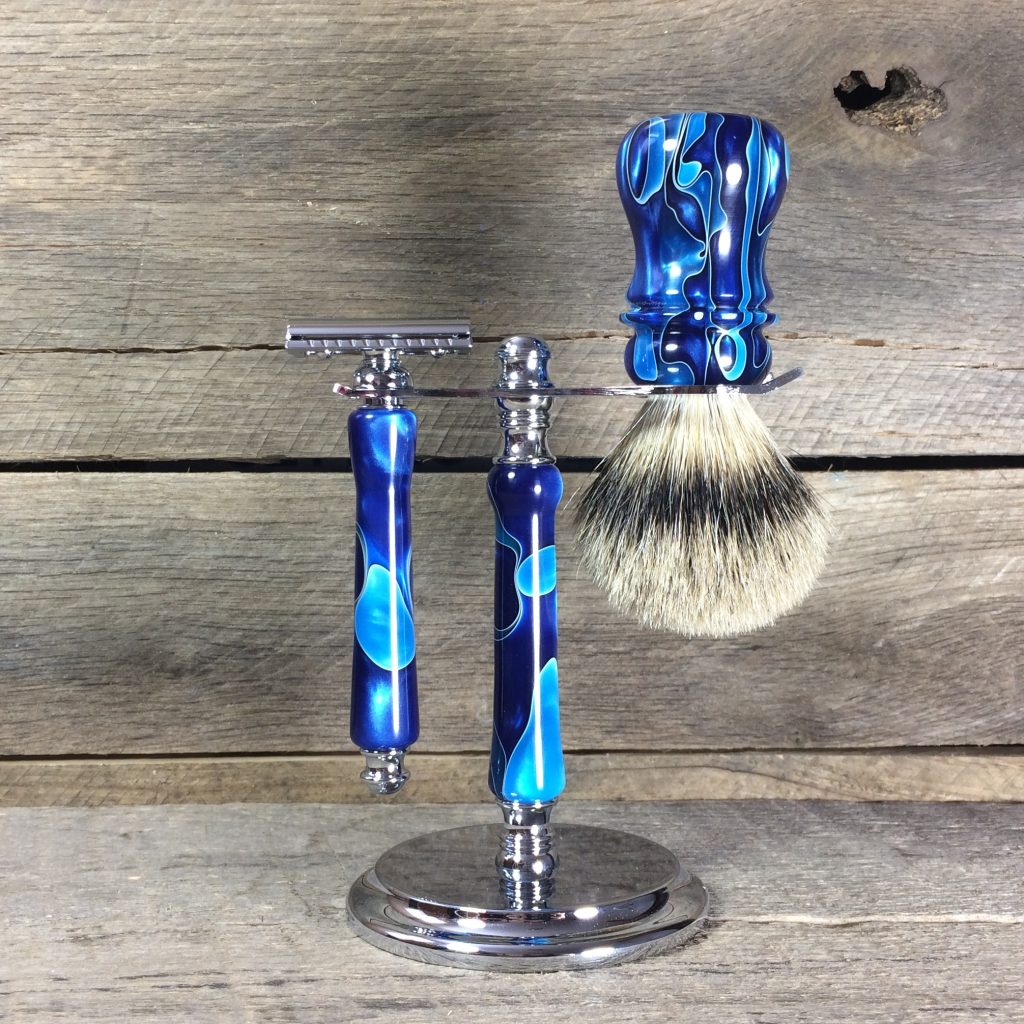 This beautiful three-piece matching shaving set is reminiscent of the azure blue waves that dance and kiss Caribbean beaches! It features a Silvertip badger brush, a safety razor and stand.
The brush is made of hand-turned acrylic and has a 20mm Silvertip with a 64mm loft. The overall height and weight is 100mm / 4.5 oz.
The closed head safety razor has a chrome finish with acrylic handle and it weighs 4 oz.
The stand has a chrome finish with acrylic post and with it's heavy-duty base it weighs 12 oz.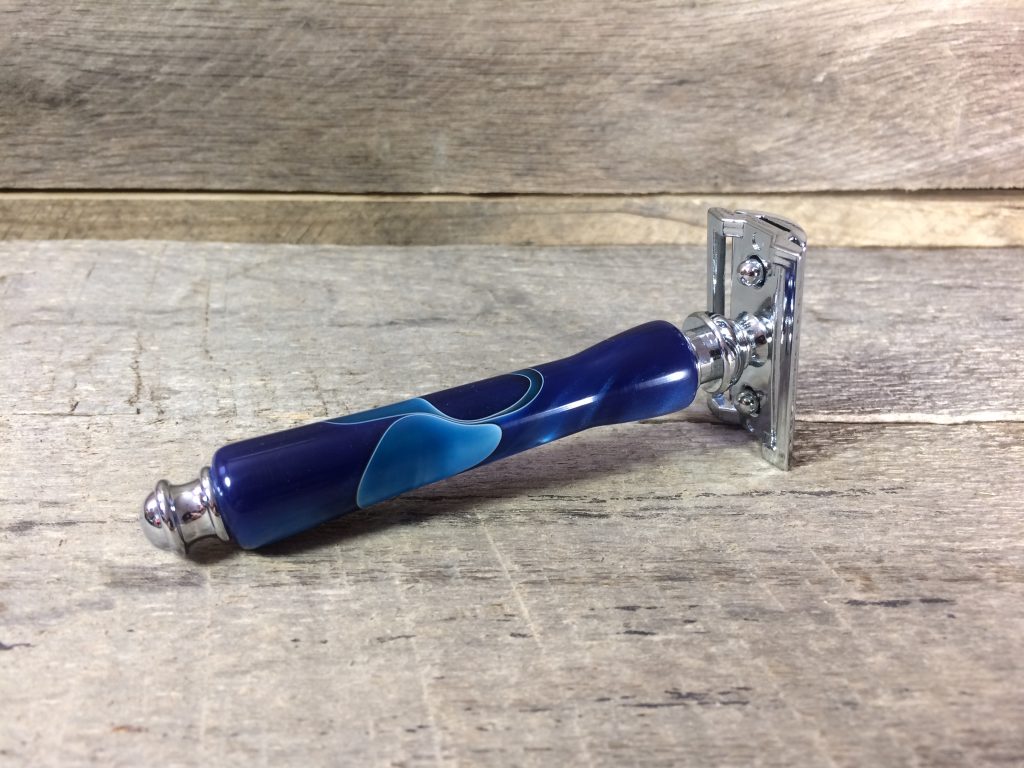 This set will definitely spiff up your shave den!