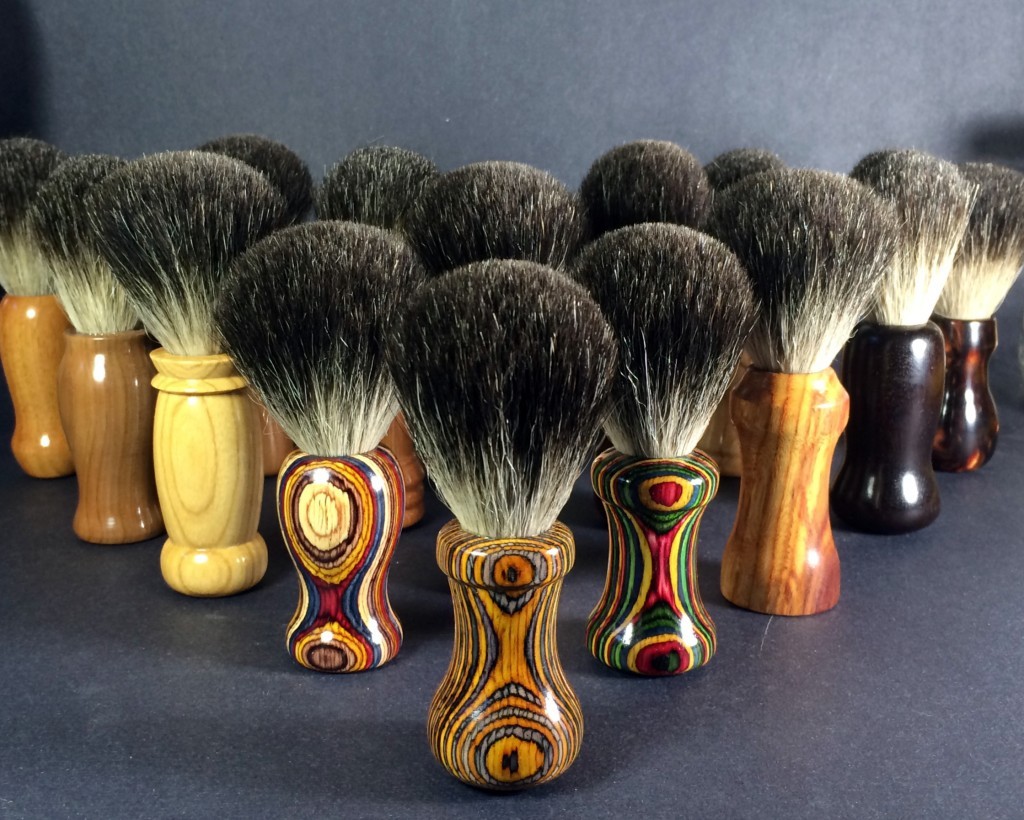 Changing of the Guard? Nope! It's a parade of shaving brushes, all ready for market!
With their Best Badger brush knots and custom made handles these shaving brushes will definitely be on the gift lists this year!
The handles come in a variety of shapes and sizes and in both local and exotic woods. We even made some out of acrylic and some out of coloured, laminated wood. All are unique, one of a kind!
Here are more photos of some of the shaving brushes: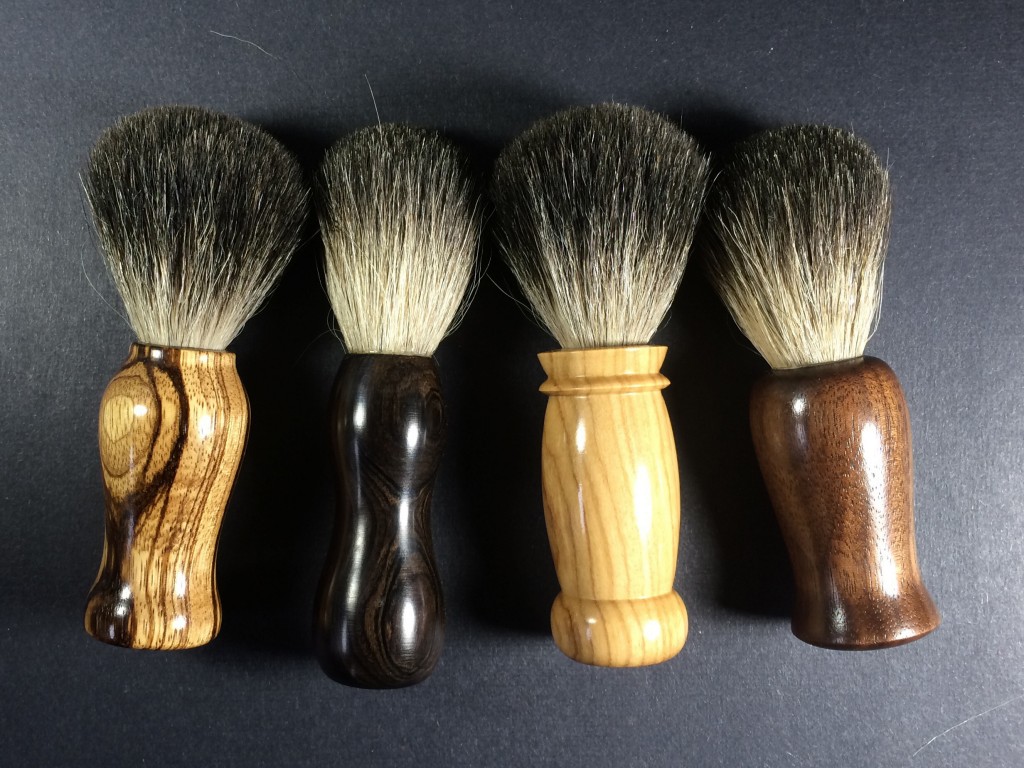 Back to the shop…