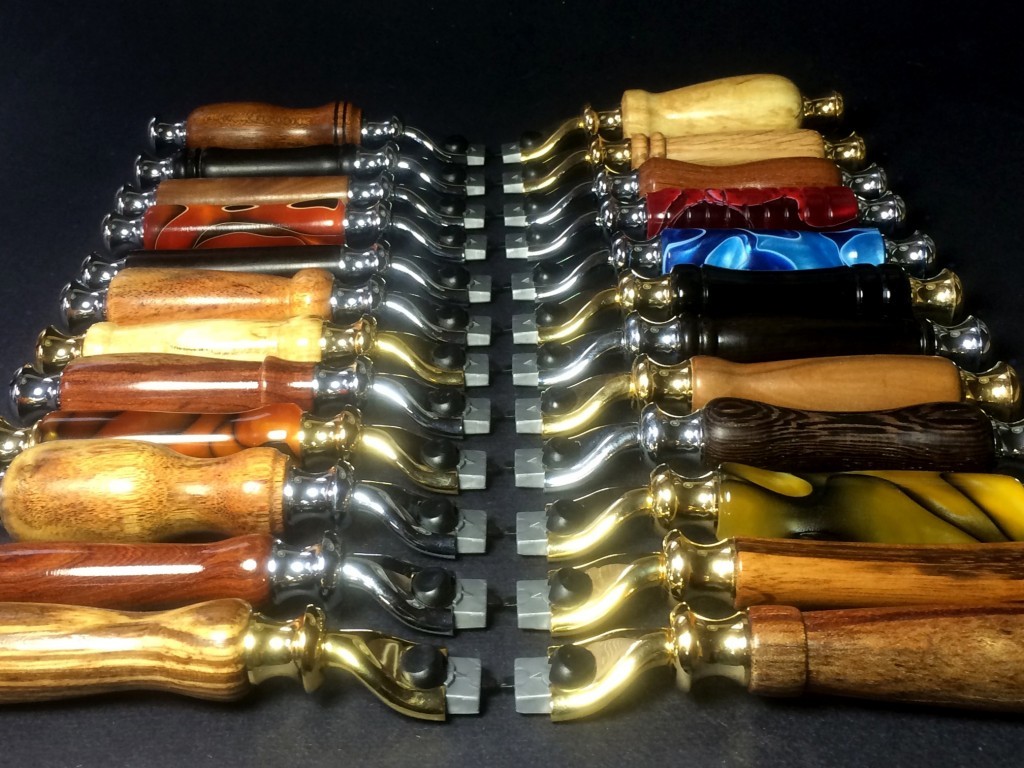 We spent the past little while trying to get a handle on a bunch of razors. We think we succeeded, they look pretty sharp! Pretty, indeed! 🙂
They were made in a variety of shapes that are comfortable to hold, as well as to look at. They are also made in a variety of woods. We made a few out of acrylic too.
There are some razor handles fit the Gillette Mach III heads and the Gillette Fusion heads.
Here are a few photos: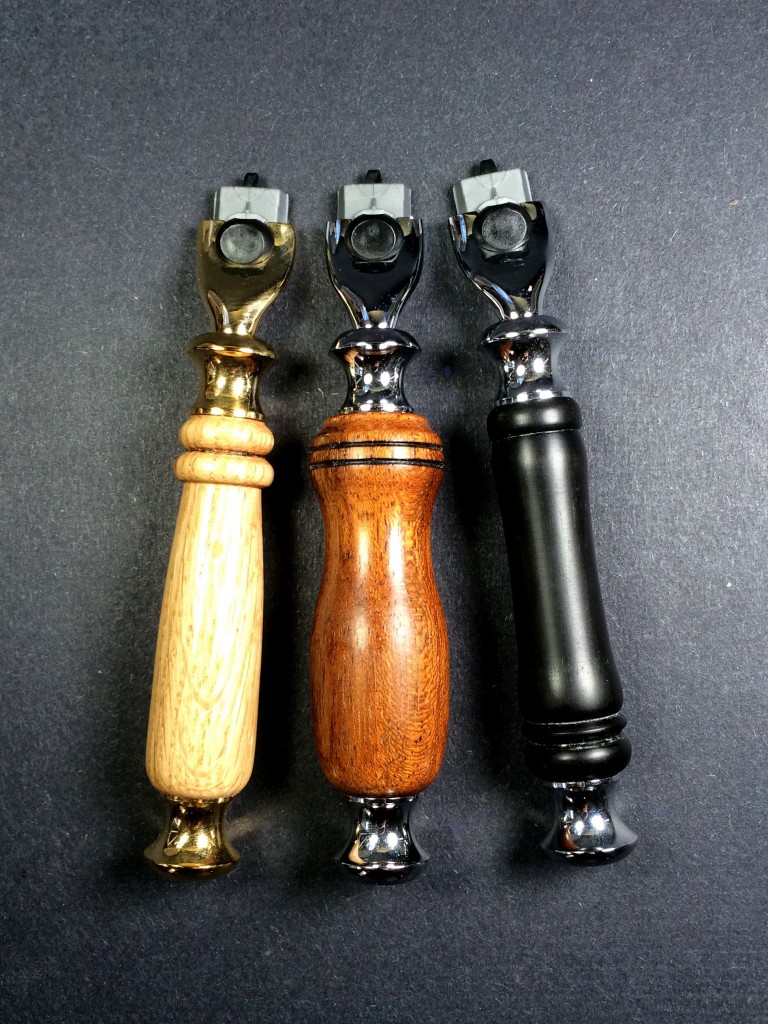 Back to the shop…