Beazleys Bowling Lanes has been a part of Dartmouth, Nova Scotia since 1927 and located on Main St., within a few kilometres of our home, for the past several decades. Sadly, it closed down recently, succumbing to higher tax and maintenance costs. A popular community and family entertainment centre, it will surely be missed.
Here's a description of Beazley's from one of their ads: "Beazley welcomes legions of pin-pummelling, ball-putting, and slushie-slurping customers for family-friendly evenings of engaging games and delectable snacks. After strapping on pairs of rental shoes, bowlers fling orbs down one of Beazley's slick lanes while teammates record strikes and spares on paper scorecards or opponents' foreheads. A professionally designed glow-in-the-dark mini-putt course cajoles trekkers brandishing glowing putters through 18 jungle-themed holes replete with moving obstacles, a waterfall, and background jungle noises all vying to break player concentration. Once slushies satiate chilled palates, patrons can opt to combat brain freeze with fries and mozzarella sticks or a bevy of beer and wine at Beazley's newly renovated bar boasting cushy, comfy booths and jazz duets performed by pins and neon monkeys."
Here are a few photos of Beazley's that we snagged off the Internet. Sad that, in all the visits here, we didn't take photos of the facility itself. We have lots of photos of our friends and family having fun there but not of just the bowling alley. I guess that we always expect that things will last forever.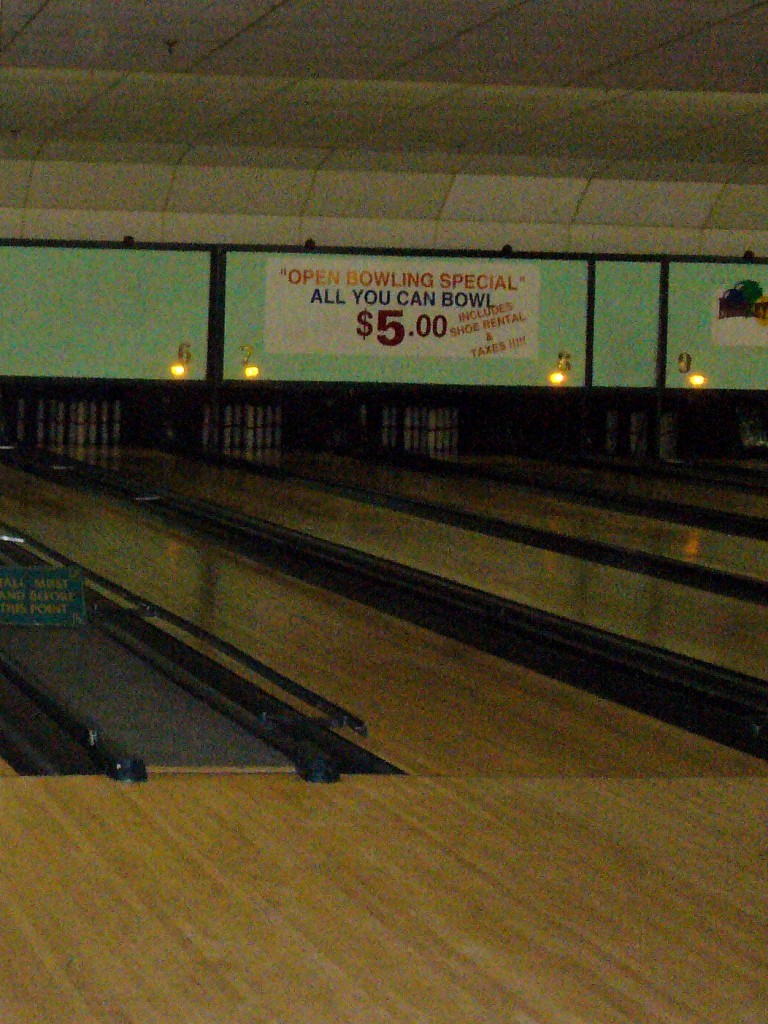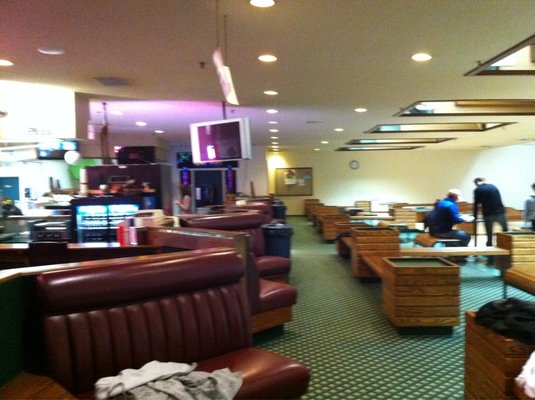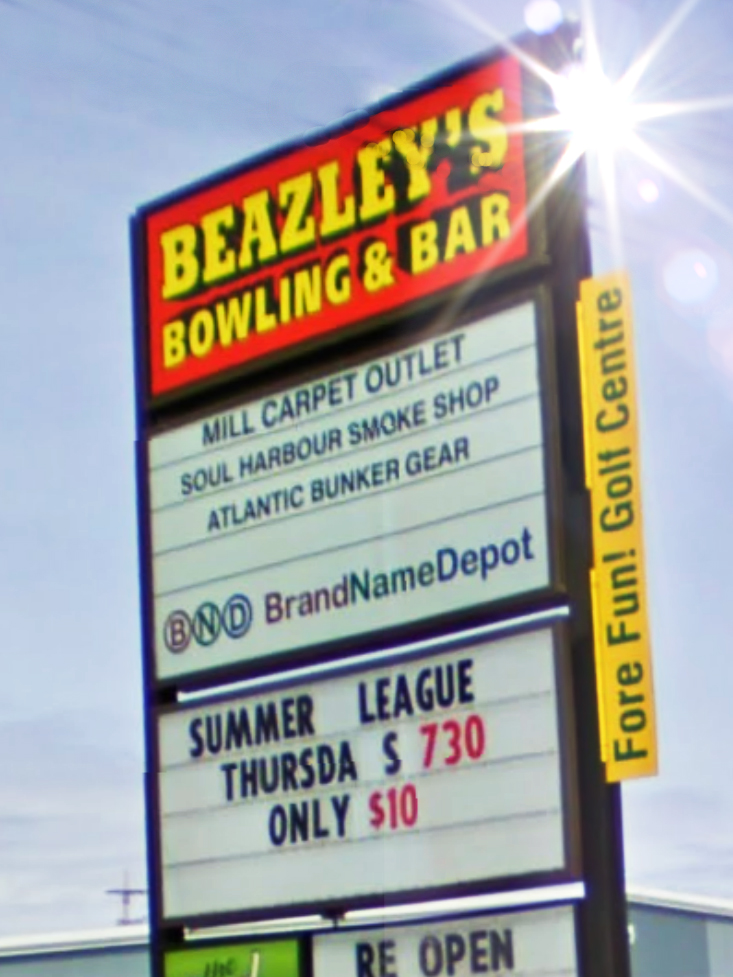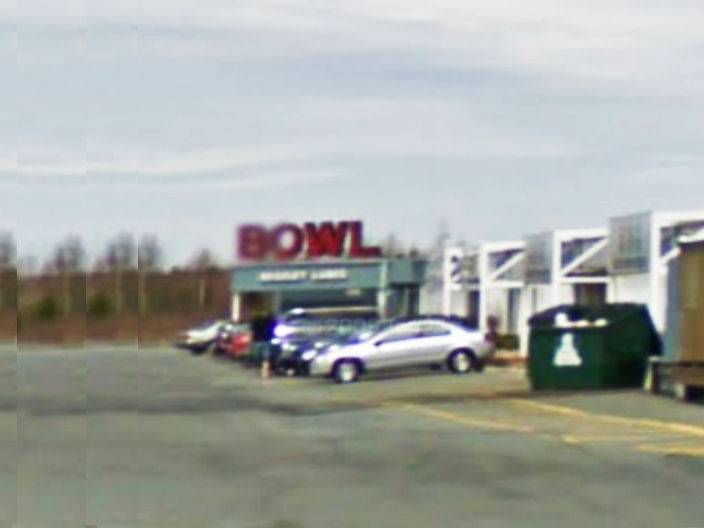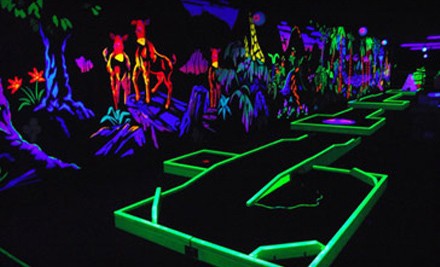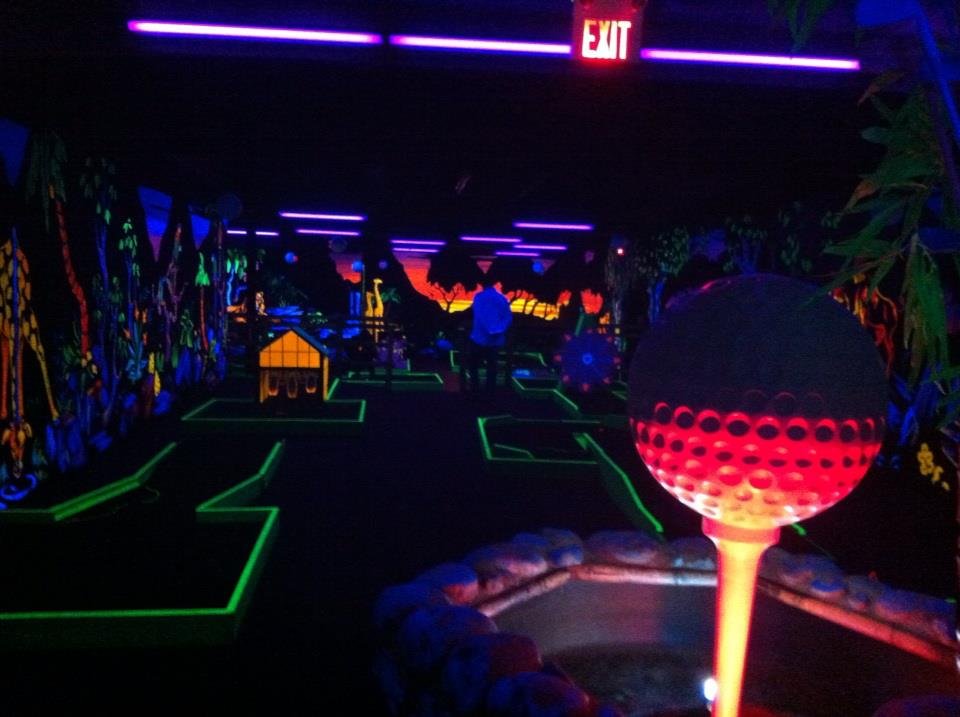 Before it closed, Beazley's was selling off some items like bowling balls and pins. We dropped by and were lucky to score this 24″ X 32″ piece of of one of the bowling lanes. We hope to make some mementos for family, friends and friends of friends to cherish the memories of the good times had by all.