Hey, we're more than just wood! Check out this pair of Kumihimo braided bead bracelets! They are sure to gain attention in any crowd!
The scrolling helix of the intricately woven coloured glass bead design is complemented by the spiral shaped clasp, creating an attractive accessory that goes well with either denim jeans or a little black dress.
We love how all these swirls create so much motion! Dazzling, simply dazzling!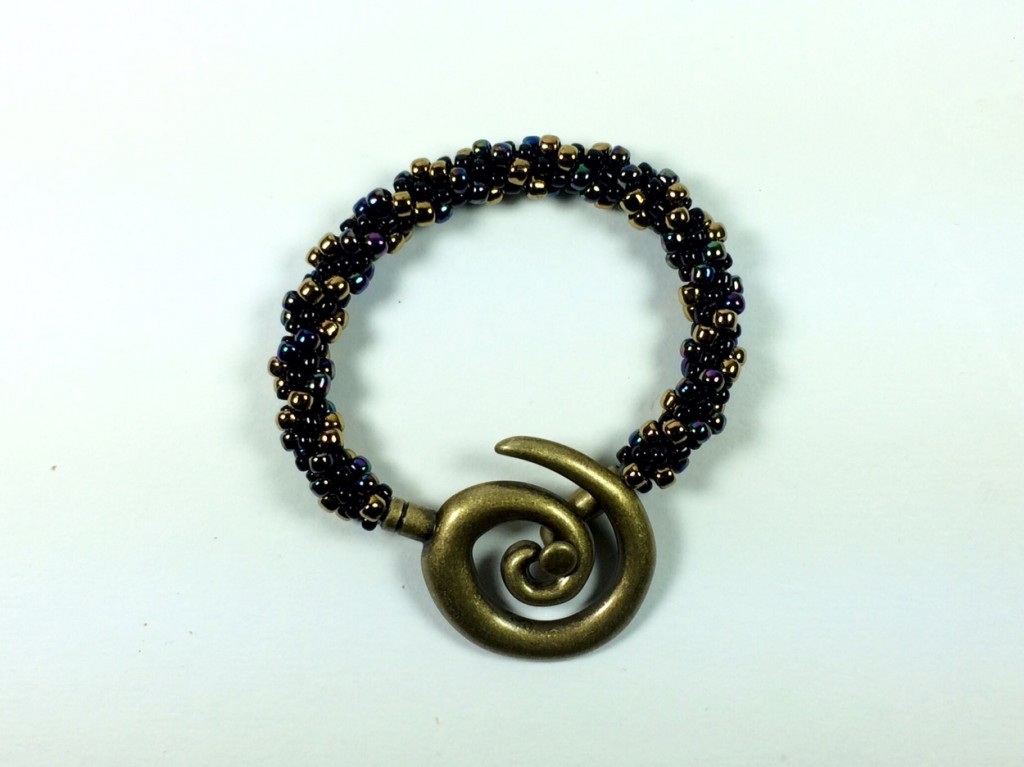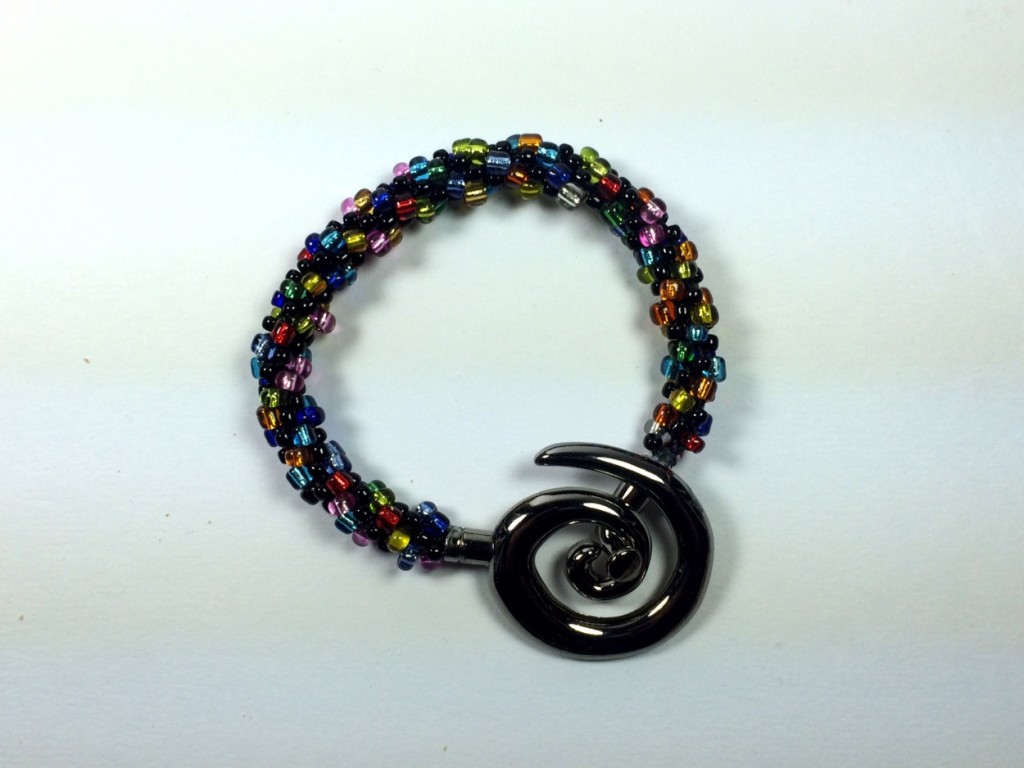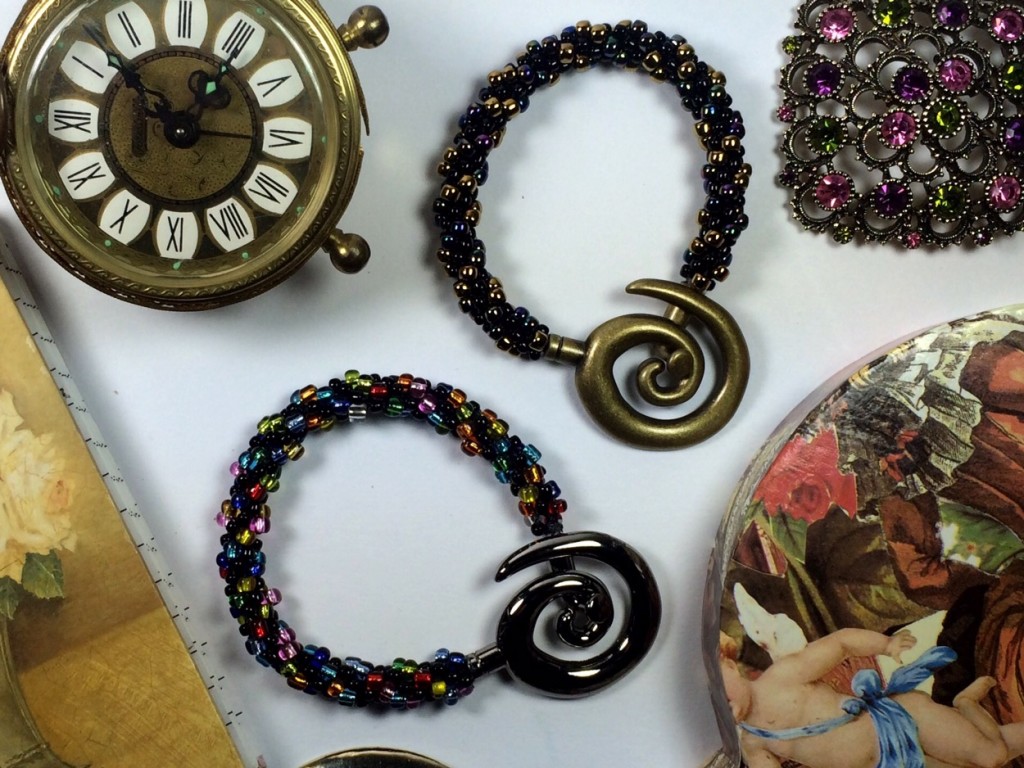 Japanese Kumihimo, the art of silk braiding, has come to represent one of the least known of the traditional arts and crafts of Japan. You can find out more about its history here. Likewise, Wikipedia defines Kumihimo as a Japanese form of braid-making and that Kumi himo is Japanese for "gathered threads".