Never content to serve a snack on just any old side dish we finally got around to making some wooden plates! These ones are made of Ash and around 17cm (6.75″) in diameter, a perfect size for a muffin, a couple of cookies or three cinnamon biscuits (yes, there were three:)).
We always enjoy serving in our wooden bowls or on our boards so now we'll be able to serve on our wooden plates! How cool is that?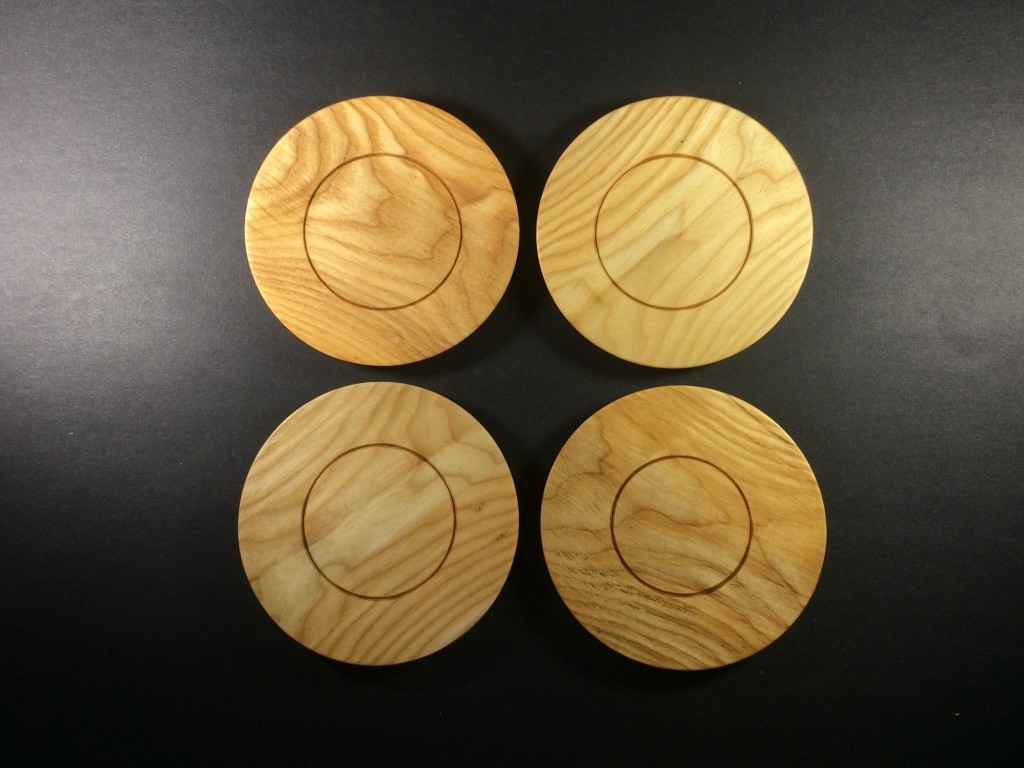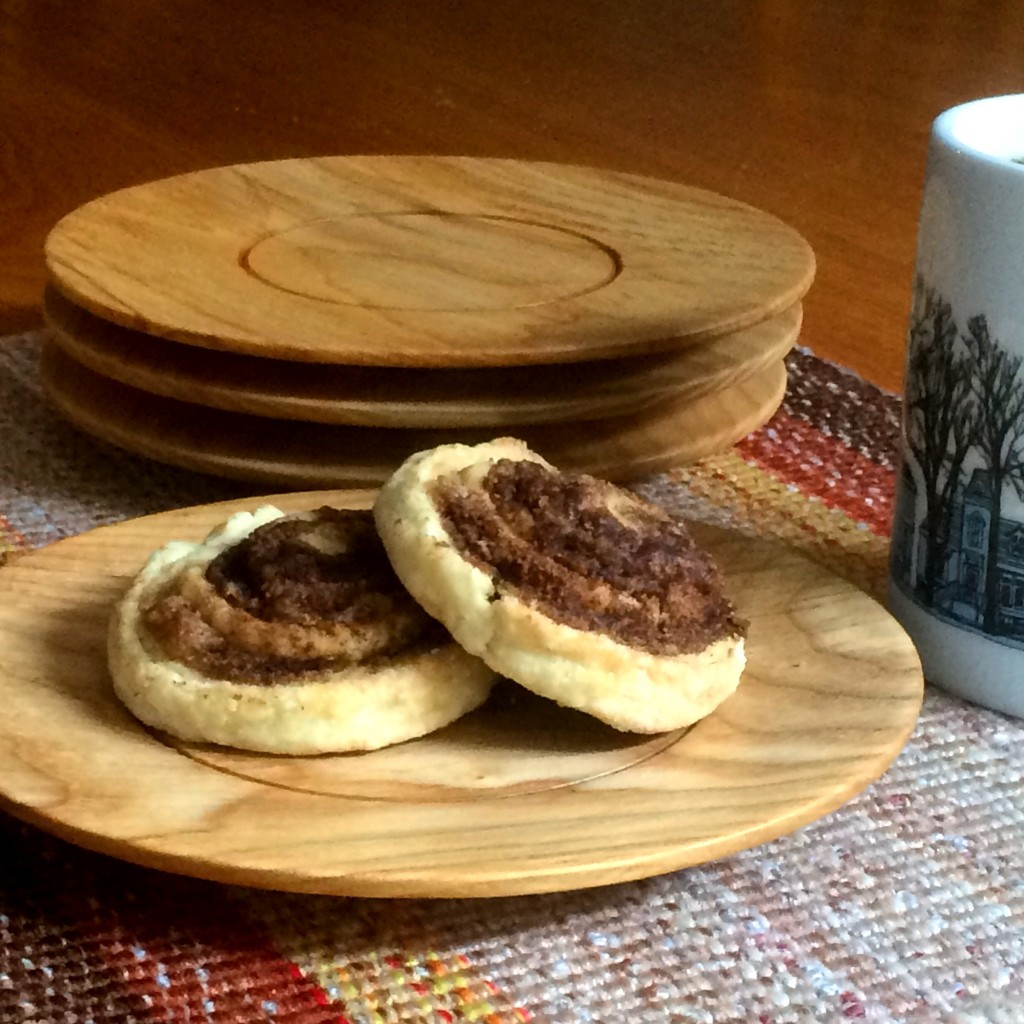 So, the next time you drop by for coffee or tea we'll be sure to bring out "the good plates"!
Back to the shop…