Yes, finally, our number is up. Our street number, that is. 🙂
Here is a sign that we recently completed and installed that displays our civic street number. We made it a bit unique, of course. 😉
The sign stands about 3 feet tall and about 2 feet wide and in keeping with the Southwest style that we like so much we chose to include a couple of 'sun' motifs on the sign, one on the front and one on the back.
The sun on the front is based on the Zia Sun Symbol. We used sets of only three 'arms', instead of the four normally associated with the Zia sun , to further emphasize our street number and, more importantly, not to anger the Kachinas. The civic number was carved into the center disk and painted a contrasting color.
The sun on the back is a setting (or rising) sun and seen as one is leaving our home.
Here are some more photos: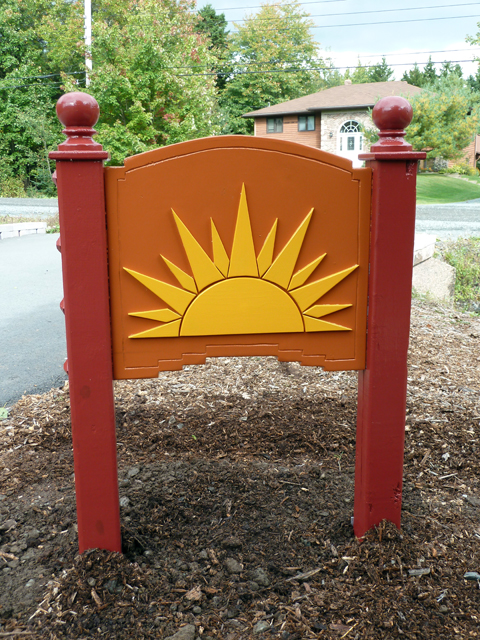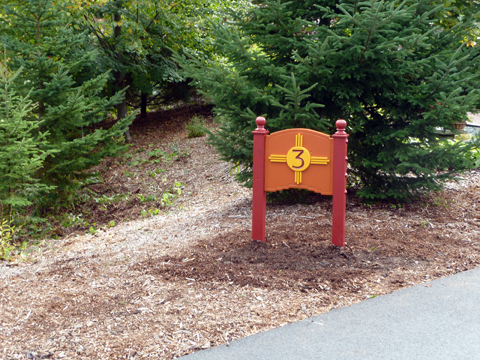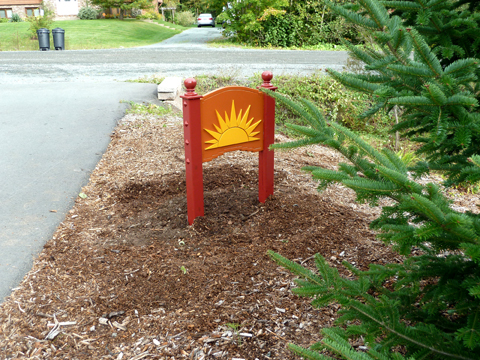 We had worked on this off and on for the past year or so. In addition to the time it took to build it also has at least a half dozen layers of paint on it that we're hoping will protect it.
It was a long time coming but, like most projects, worth it once completed. This was a project that was especially enjoyable because we were able to incorporate woodworking, woodturning and woodcarving!
Back to the shop…