Pizza ninjas! Check out these awesome pizza cutters we just finished! These are heavy-duty cutters with a 4″ stainless steel wheel and a heft that says, "Bring it on, ready to slice any pie, thick or thin!"
The solid Bocote hardwood handle has been buffed to a smooth glow and accented by the brass and chrome hardware creating an awesome grip! All together, making them more than just another kitchen tool, more than just another pizza wheel… these are Pizza Ninjas! Whoosh! Whoosh! Whoosh! Oh yeah! Now we eat! Pizza Ninja!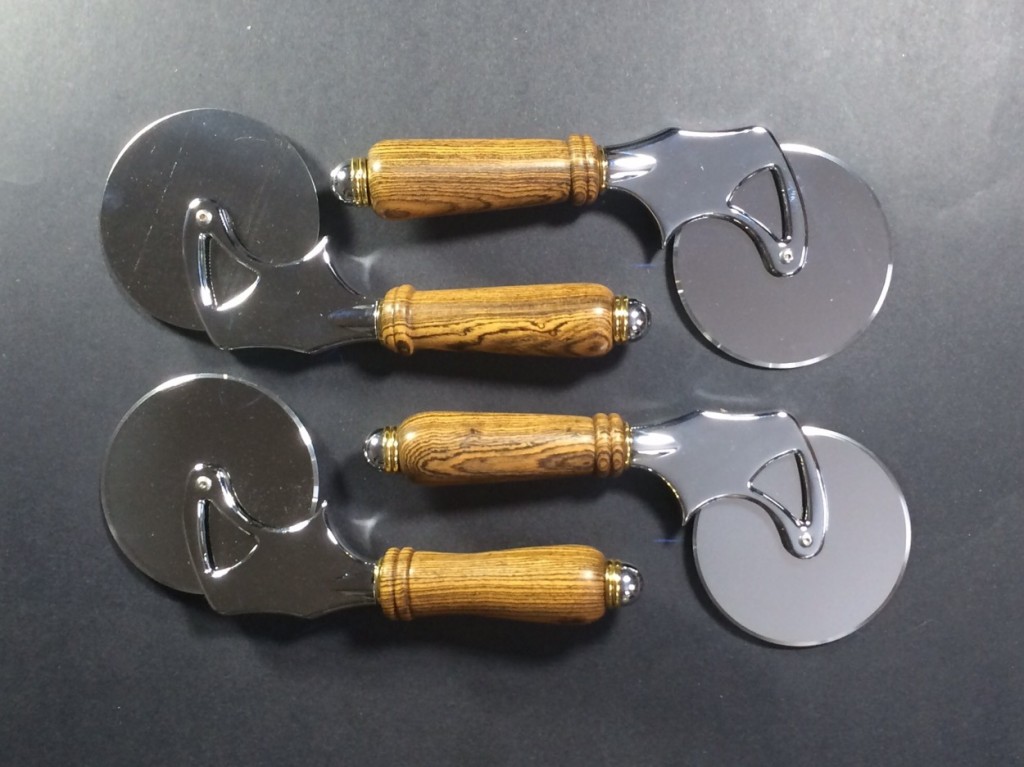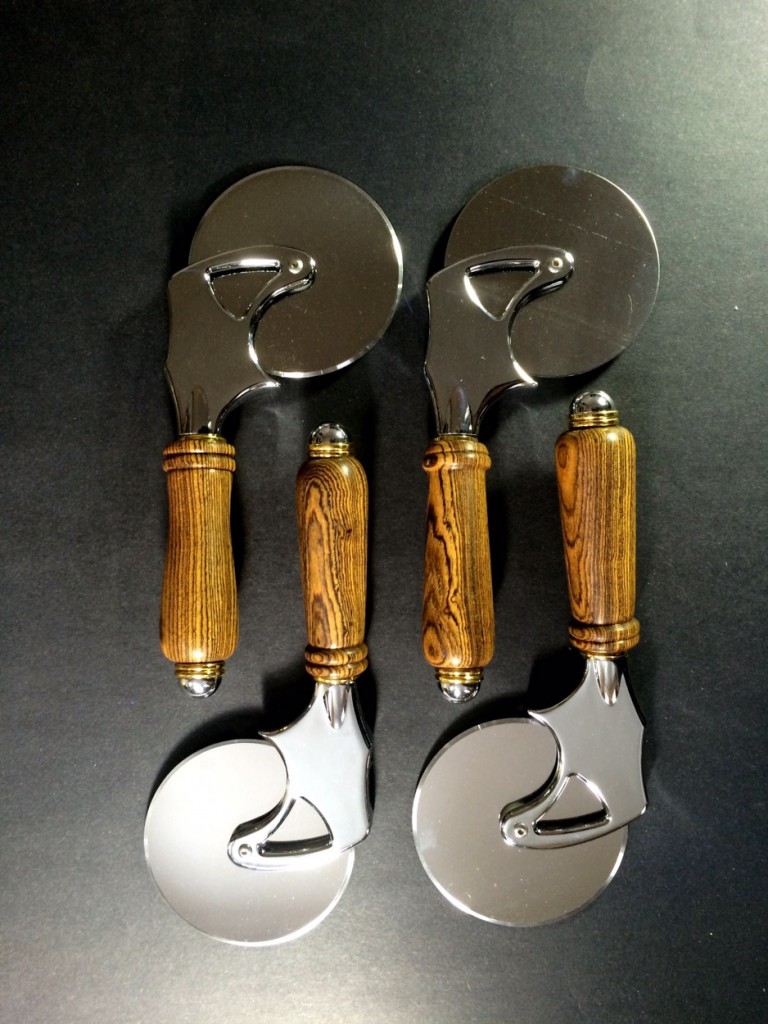 Back to the shop…
Hey, did you know we love making pizza? If you do to check out our delicious pizza recipes!