Here's spalted Maple pendant featuring copper accents on a kumihimo braided cord that we just finished! Such an adorable adornment!
The differing shades of brown of the natural spalting grain complements the copper and the addition of the tight, woven braid creates a truly unique piece.
This is a piece of jewelry that can be worn on any occasion, from downtown brunch to backyard barbeque!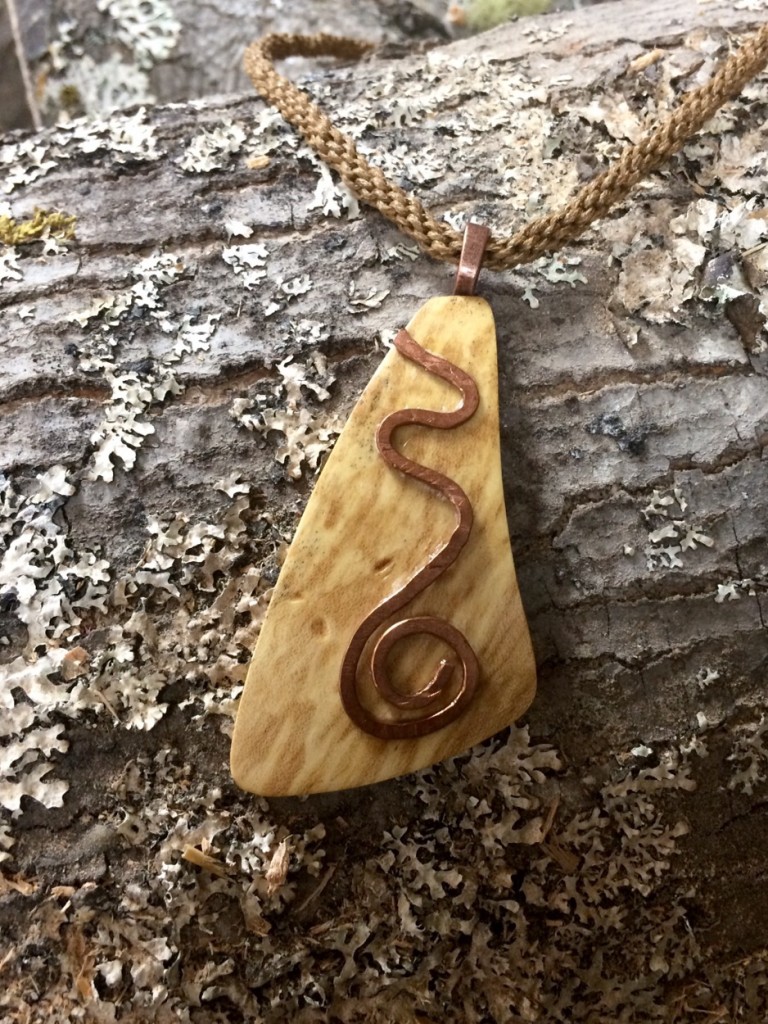 Back to the shop…
If this piece of jewelry strikes your fancy you may wish to view some of our other jewelry that we made!