Another batch of Treebalm, our beeswax-based wooden ware care finish, is underway!
The photo below shows our standard 3oz size as well as our samplers. We give a sampler with every board and bowl that is sold. It's easy to apply; just rub on, let dry and then buff. It will keep your wooden bowls, your cutting boards, your serving boards, your spatulas, your spurtles and more, all looking like new!
This is the same finish that we use!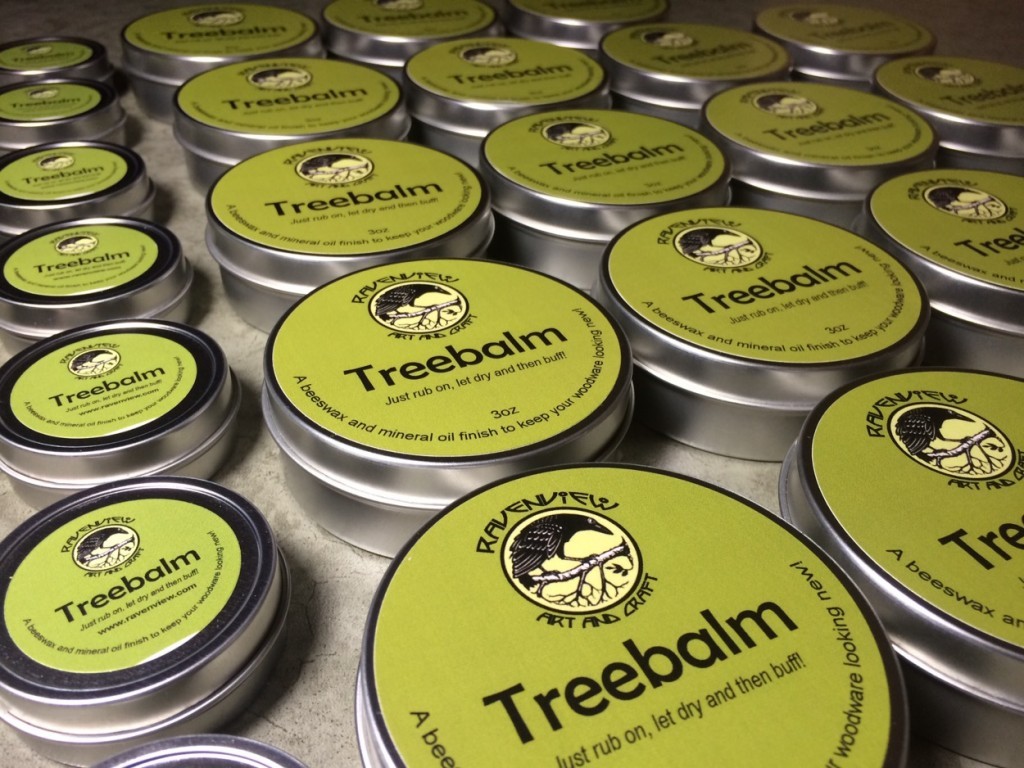 For more information on how to properly take care of your wooden wares please visit our post on caring for your wooden bowl. The same instructions work for all wooden kitchen items.