Because of the many requests we get on how to properly maintain wooden ware and questions on what we use to finish our products we decided to produce and package our own line of wood care that we are calling, Treebalm Wooden Ware Care. This is the same product that we use as a finish on all our cutting boards, salad bowls and spatulas and spurtles.
Treebalm is a mixture of natural beeswax and food-grade mineral oil that when applied to your kitchen wood products nourishes and protects them. It also gives a beautiful, warm sheen when buffed.
It is simple to use. Simply take a liberal amount of the paste and rub it in to the wood. Then buff it with a rough cloth, like a towel. Do this whenever the wood feels or looks dry.
Here is a block of beeswax that we used for this batch: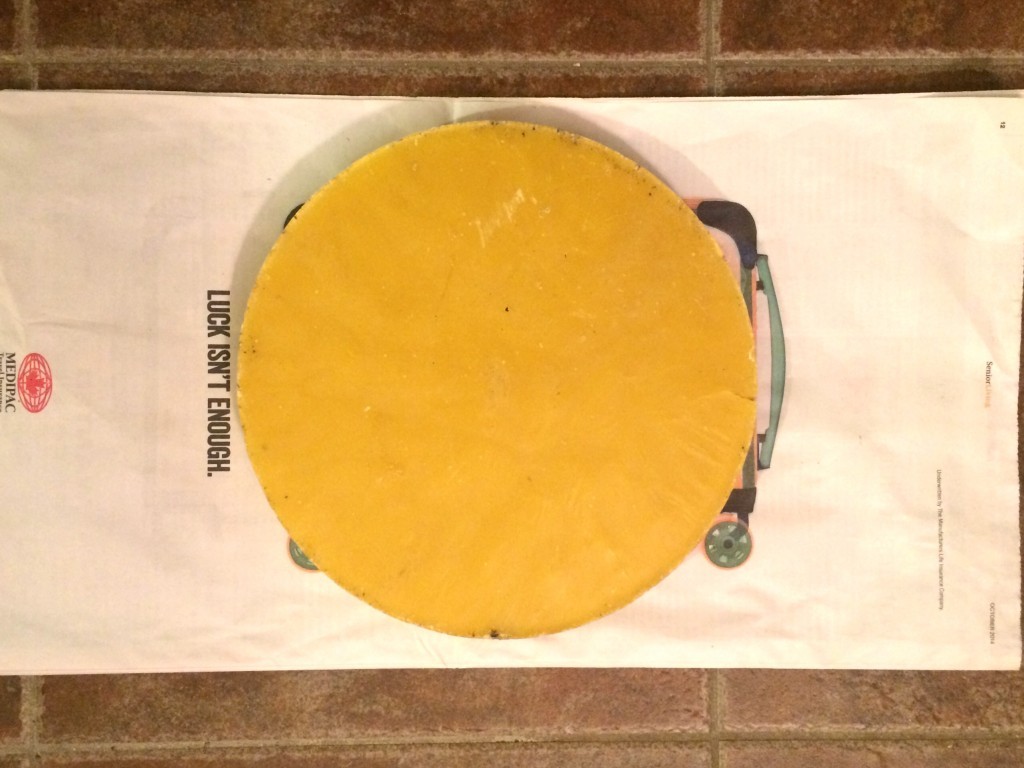 Here are a bunch of containers of Treebalm waiting for their lids: