After leaving
Lie-Nielsen Toolworks
I continued my trip over to Rockport, Maine and dropped by The Center For Furniture Craftsmanship for a short visit. Earlier, knowing that I was going to be in the area the following week, I sent an email to them inquiring that if I dropped by would I be allowed to tour their facility. I received a quick reply back saying that yes, I was welcomed to come by anytime, and welcomed I was! From the moment that I opened the door of the main building until the moment I left I was made to feel at home – a woodworker's dream home!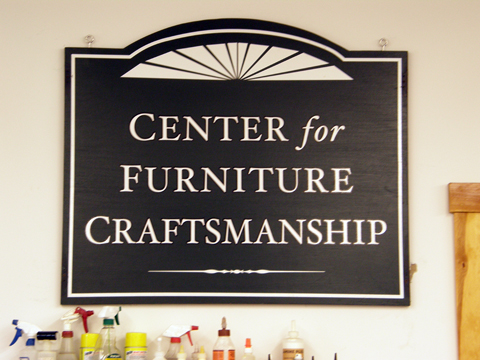 The Center For Furniture Craftsmanship offers courses in furniture making, woodcarving, woodturning, marquetry and finishing. It was founded in 1993 with a mission "to provide the best possible education for people who want to design and build functional, beautiful, and expressive work out of wood to the highest standard of craftsmanship". It quickly attracted a distinguished visiting faculty, including internationally respected furniture makers such as Alan Peters, Michael Fortune and James Krenov. In 1996 the school moved to its present location and in 1999 it became a non-profit educational organization. The Center is widely recognized as one of the top furniture making schools in the world.
Once inside the main door I was greeted by a staff member who explained to me the layout of the school grounds and what the purpose of and what classes were going on in each of the buildings. I was then told to feel free and wander the grounds, drop in on the classes and to ask questions of the students and faculty. From there I roamed the school grounds feeling like a kid on Christmas morning with every door opening like unwrapping a present.
I first visited the Twig Tables course being taught by Clifton Monteith where the students were using greenwood willow twigs to make very beautiful 'rustic' tables. I spoke with a couple of the students and like woodworkers everywhere they were very friendly and quick to show me their work. Though functional it was easy to see that form was the focus.
Next, I stopped by the Intermediate Furniture Making class and spoke with instructor Kevin Rodel. The focus of his workshop was furniture with an emphasis on design and construction in the Arts & Crafts style. He answered quite a few questions that I had, even those regarding accommodations for students while taking courses at the school, of which there are several options. 🙂
I stopped in another workshop and spoke for some time with a fellow building a guitar. He showed me the different types of wood he was using and explained some of the considerations of luthiery. I also spoke with a fellow that was here on course from England!
From there I walked through several machine shops, project storage/display areas and finally the woodturning shop that housed ten Oneway 1640's!
Once back to the main building I stopped by the Messler Gallery which exhibits the works of the faculty and the students. This was truly inspirational with many fine pieces of workmanship.
Here's a few photos that I took of my visit: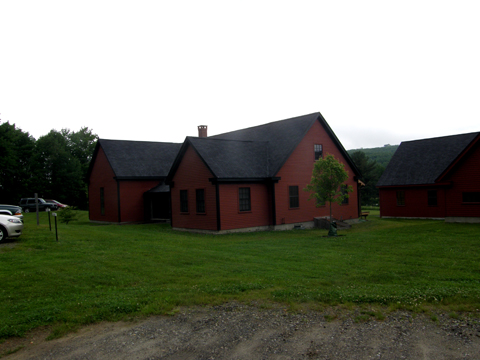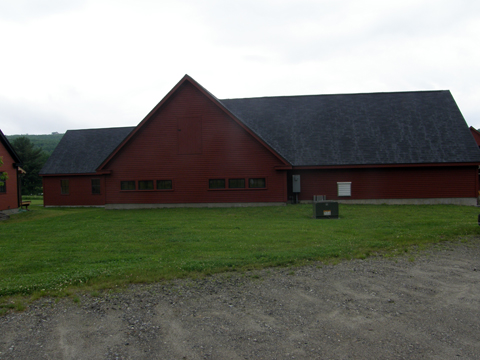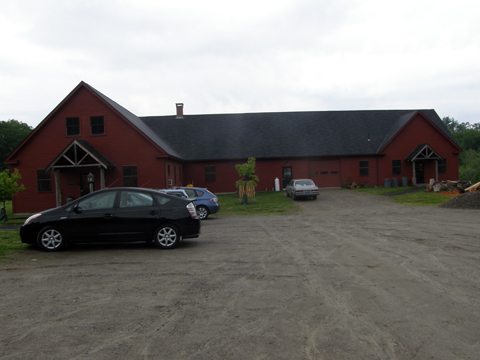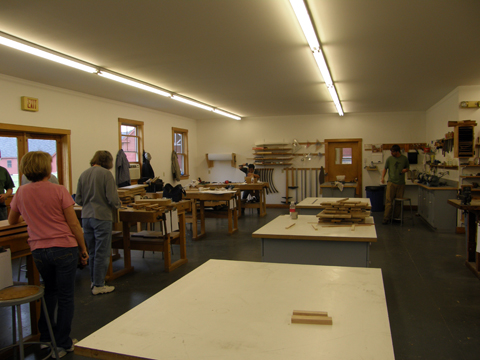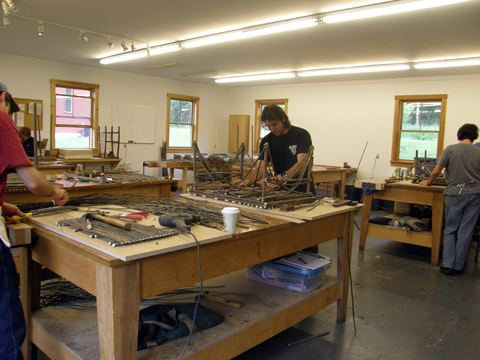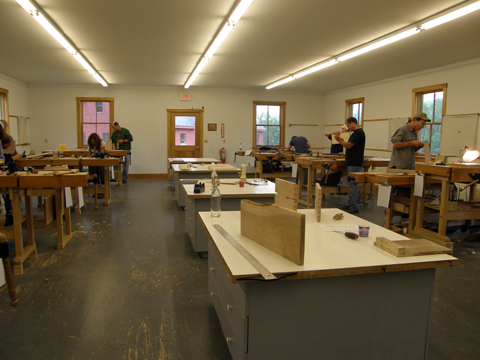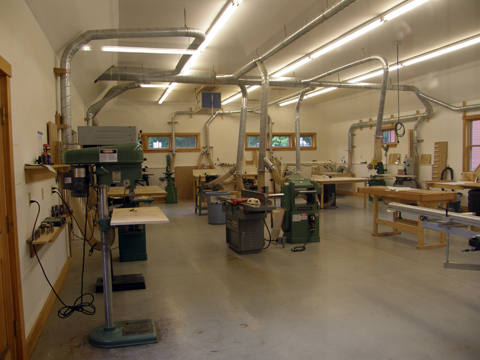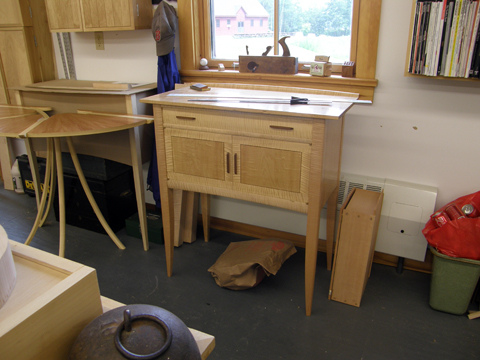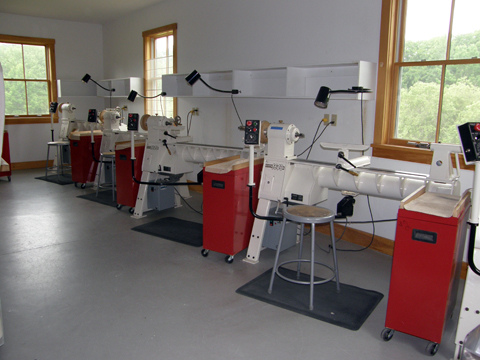 If I only had one word to describe the school it would have to be 'friendly'. Everyone I met was keen to answer my questions and offer help and suggestions. The overall impression I got is that they were all enjoying their stay very much. It would be wonderful to spend some time here, learning, living and breathing woodworking. Perhaps I'll get to go there sometime in the near future. 🙂
If you would like to find out more about The Center For Furniture Craftsmanship you can visit here.
Back to the shop…