Today I went to the third in a series of seminars co-produced by Lee Valley and the Nova Woodturner's Association called Turning Green Wood with Stephen Zwerling.
This seminar offered information on turning green wood, harvesting the wood, moisture content, turning techniques and how to deal with shrinkage.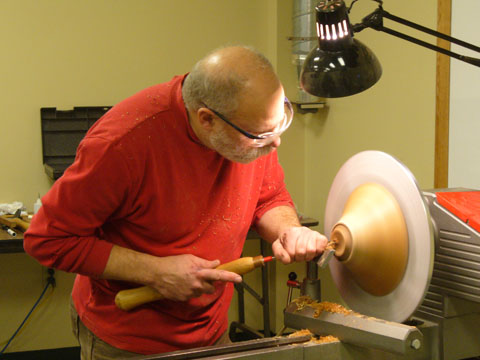 Stephen gave the steps on how he creates a finished product, from cutting the tree to drying the wood throughout the process of turning a bowl. He described the problems you may encounter and the solutions as they arose.
This was a great seminar and there was a lot of knowledge gained. The number one thing I learned that the process of drying wood and understanding moisture content is something that I need to have a better understanding of. I've got some homework to do… 🙂
Back to the shop…