It was another great week spent woodturning, this time with my son. He got a chance to come home last week and this gave us the opportunity for a bit more shop time. Instead of making boxes and jigs like we did last time, he wanted to try his hand at the lathe. I was happy to oblige. 🙂
Now, this isn't just a proud father speaking (well, really it is 🙂 ) but he took to turning like a duck to water. It's fascinating how quickly the young can adapt to new things. With very little instruction he was well on his way. It really p**sed me off! LOL! Seriously, we had a wonderful time and he did a great job.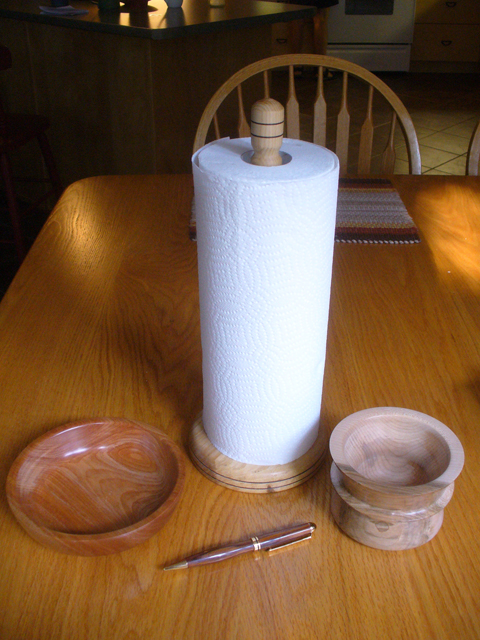 Over the week, in between visits with family and friends, a bit of hiking, a day spent surfing and of course, time spent with his Mom 😉 he was able to complete four different projects. He first did a bowl, then a paper towel holder, then a pen and finally a vessel for his pocket change.
Here's a few photos of the individual pieces:

This is the bowl that he turned out of a piece of Birch. It measures about 7″ in diameter and an 1 1/2″ tall: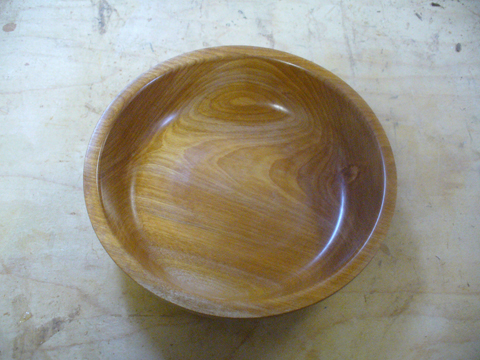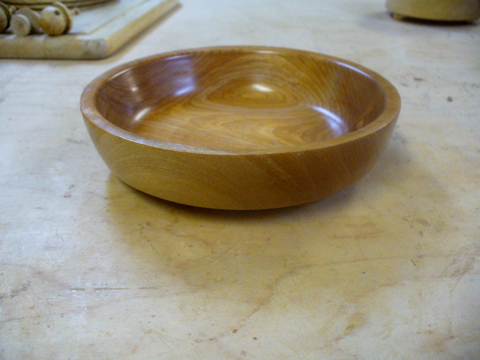 This is the paper towel holder. It is made of Ash and stands about 13″ tall. The base is about 5″ round. It's been accented with wire burns: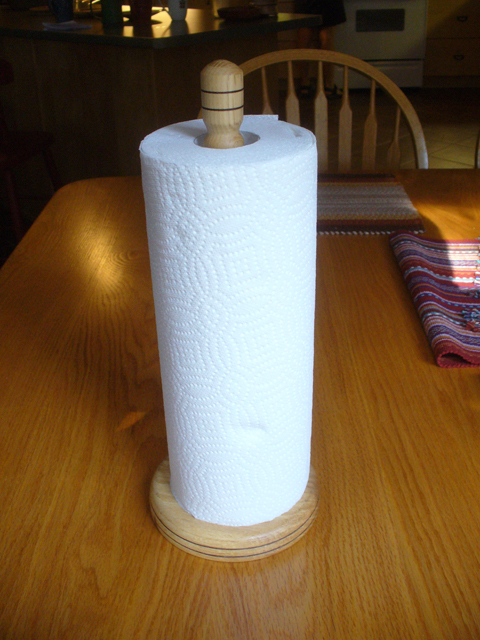 The pen is a European Roundtop and it's made of Cocobolo: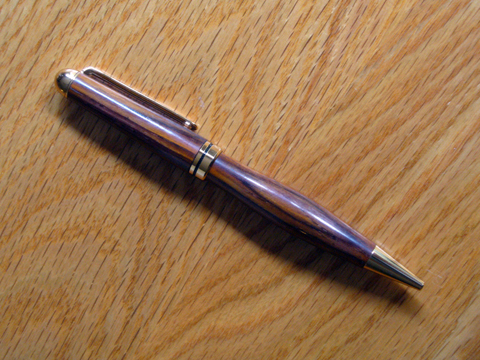 The change cup is about 4″ tall, 3″ in diameter and made of Maple: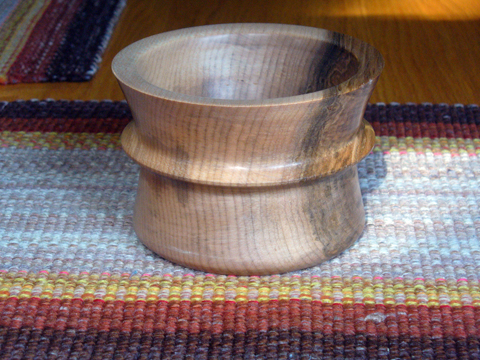 I believe that his interest was peaked. My fingers are crossed that the next time I visit him there will be a lathe in his shop… no, not so that I can play on it while I'm out there… so that he can teach me a thing or two! 🙂
Oh, by the way, since my wife has been wanting a paper towel holder for some time she now sees no reason why I can't make her one… 😉
Back to the shop…