Here's another dozen more wine stoppers that we recently turned… and yes, we're still having great fun making them!
These are all made in the 'flame' style from a variety of woods like the last ones that we made.
These ones are made of Padauk, Pau Amarillo, Walnut Birch, Cherry, Zebrawood, Purpleheart, Red Palm, Pau Rosa, Cocobolo and Shedua.
Here's some other photos showing a bit closer views: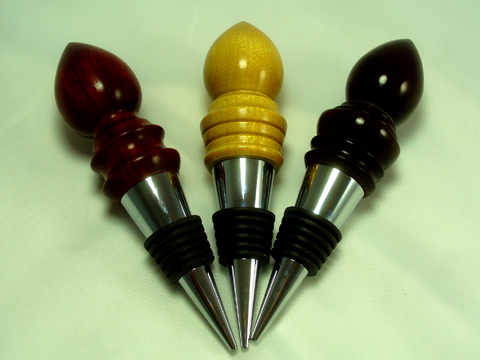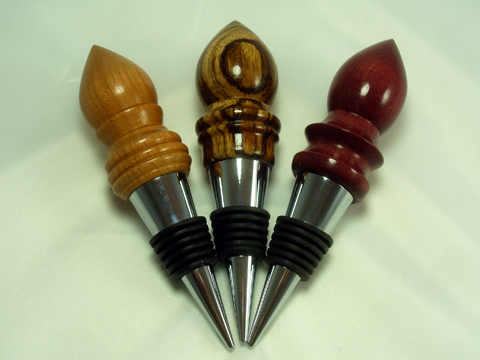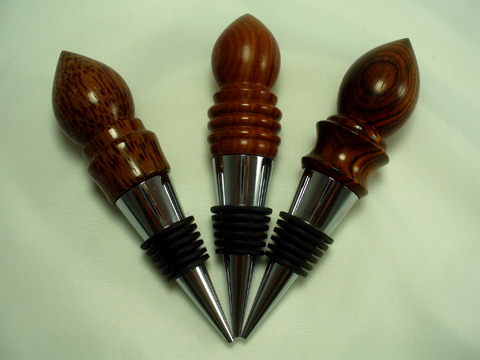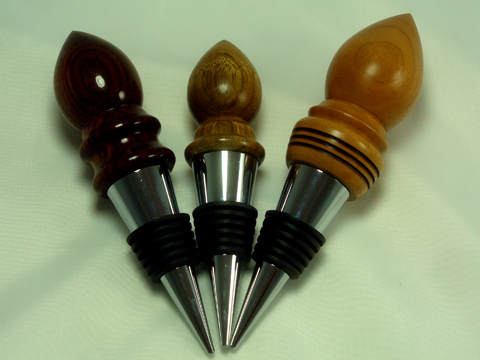 Back to the shop…